Rising Detroit Artist, Tray Little, is making his mark by sharing elements of soul that naturally pour into his music and philanthropic missions. Beyond being a musician, Tray continues to lead from the heart while using his platforms for the altruistic good of all by showcasing a real-time portrayal of life in Detroit. I caught up with Tray for an inspiring conversation about fighting for racial justice, life experiences that have molded his character, reaching millions on TikTok, learning through Gary Vee's business acumen and philosophies and more.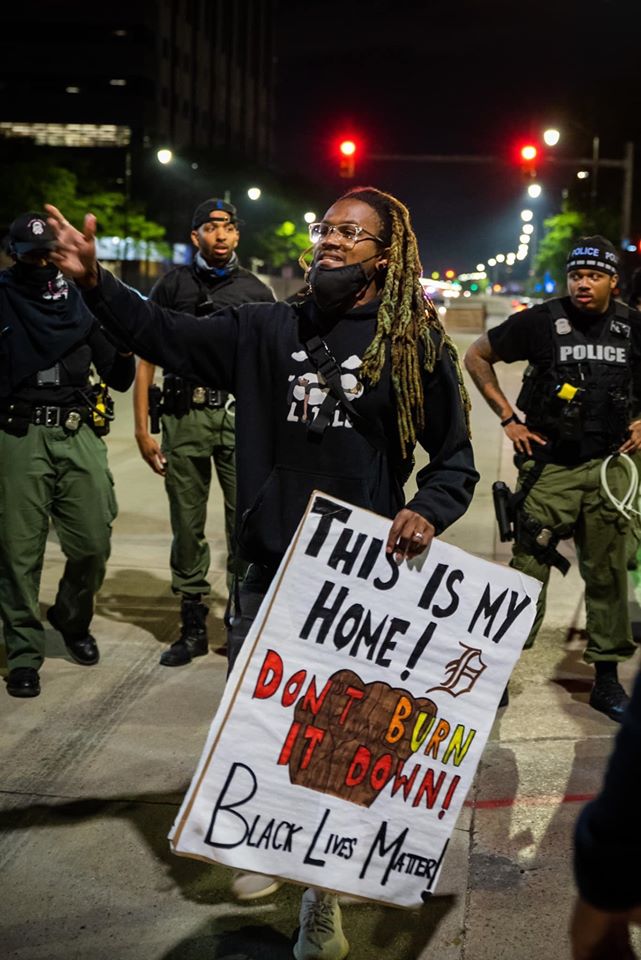 You have stepped up and played a major role in the BLM movement in Detroit. Tell us about your experiences protesting and how they have personally affected you to do better for yourself, your community and the world. 
This was my third time attending a protest but first time leading a protest. My purpose has always consisted of being a voice for my city while traveling the world performing my music that reflects my experience in the city.  Leading the protest in Detroit became a way to fight for racial justice and do it publicly with hundreds of people from different backgrounds marching for the same mission. It's given me a stronger purpose beyond just traveling, social media and making music.
Being from the Midwest, you continue to portray a perspective that tells the truth behind day-to-day life for many within your music. Tell us about how Detroit has helped shape you as an artist. 
Growing up in Detroit has given me the grind, hustle and resilience that makes me who I am today. It has given me the story that I tell that has changed thousands of lives and has changed my life along the way. That's the reason that I'm finding success and reaping the benefits that people are now seeing. People are inspired by my story of having a 15-year-old mom, losing my dad when I was four-years-old, living actively in the street wars of Detroit but still making it out alive and successful despite the setbacks. 
Showcasing the human in you, what is a challenging thought that you had recently and were able to overcome over time? 
I have a lot of friends and family that are still in the streets risking their lives to make it day by day so I'm constantly losing people either to jail or mostly death. I have to remind myself that I have to make it far in life to display and provide different opportunities to those watching me. 
Being that you're in your 20's and pursuing your career independently currently, tell us how utilizing TikTok has been a source to elevate your platform and how TikTok has changed your career so far.  
TikTok has helped me find success because it took me less than a year to get 1.1 million followers and that is a big milestone that has gained me credibility in the music and entertainment industry. The platform allows our content to be shown to millions around the world and even celebrity creators see my videos so I'm constantly getting opportunities to work with well-known artists and influencers. It has also given me a rapidly growing fanbase that supports my music and gives me the voice that I have today.
No career path or amount of followers negates the fact that you are a human being that has feelings. Tell us about some parts of you beyond being a musician that you take pride in. 
It makes me feel good that I don't have to lose my character and still be able to maintain  relationships. I love having the support of great friends and family that love me no matter what or what I don't have.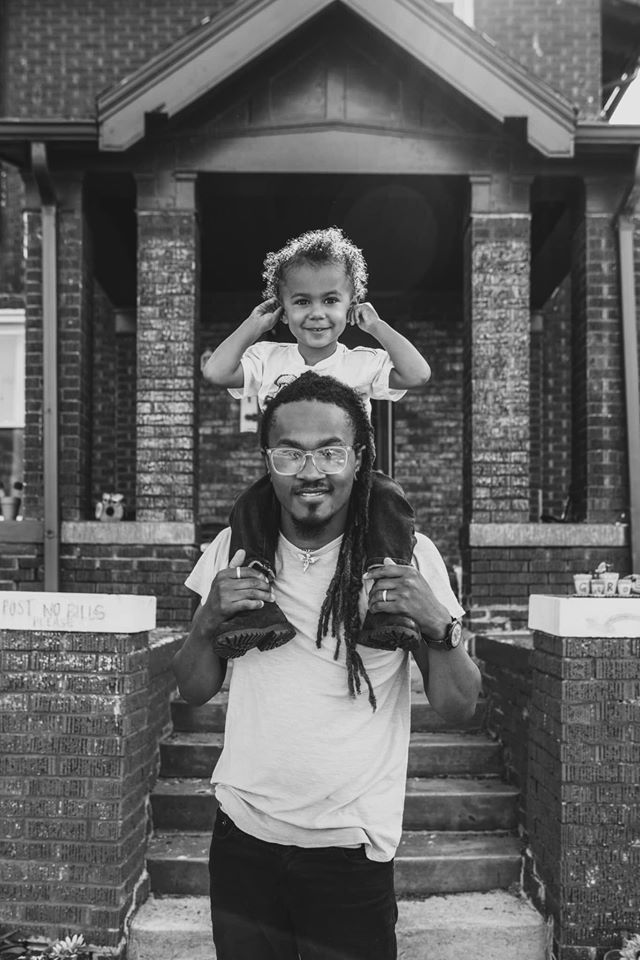 If you could sit down and have a conversation with someone who has guided you through your journey as an artist, who would you choose and why?
I would sit down and talk with Gary Vee because watching his videos has help me understand that coming from nothing can be an advantage if I stay hungry and learn how to tell my story to connect while relating to my audience. He's also helped get the context of knowing that the fruits of my labor comes later as a result of my hard work and consistency. I learned from him that I should chase contentment in the process and not just chase the final destination of what I am working for.
Going back to when you were 12-years-old, if you were stuck at home as we were at the peak of COVID, what would your 12-year-old self be doing?
If I was 12 years old during Covid I would be in the house playing video games and maybe riding my bike around my neighborhood. I might sneak and hang out with some of my childhood friends in the neighborhood.
Last but certainly not least, any closing messages for your fans?
I want everyone to know that we never have to sell ourselves short to become someone we don't want to be for success. If we are patient and are willing to learn from any interaction that we have with someone we could apply that knowledge and keep growing. There is no limit with how far you can go if you learn how to take the hardest things in your life, use it as your story and learn how to motivate people. Never doubt yourself or the things you're passionate about.
Tray Little Social Links:
Header Photo Credit: Junfu Han/Detroit Free Press