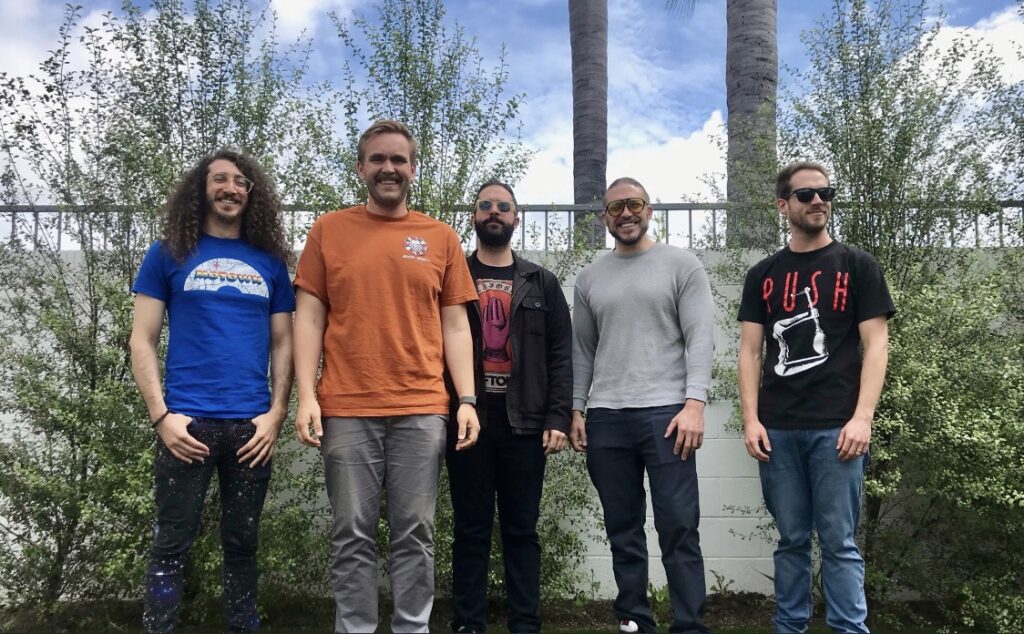 LA Post-Hardcore Band, Chotto Ghetto, Releases New Album: 'WILDFIRE'
LA Post-Hardcore Band, Chotto Ghetto, bring the noise and elevate their fans perspective of their artistry as they dive into a pool of balls-to-the-wall Hardcore/Punk throughout their latest album release, 'WILDFIRE'. Here's our track-by-track thoughts.
Kicking off with the first track, "Debrief", the guys mimic ignorant news-lines that have come across our screens as mass society members sit and wish away their lives and minds through what's on the idiot box. The second track, "Multiversal Receiver", revs up listeners' engines with an array of instrumentals that come together with ease as the guys lyrically travel down an uncanny imaginative world that is entirely their own. "New Horror" is the third track that picks up the pace as lyrics tell the tale of how technology has taken over our entire world and has subconsciously caused wildfires in the minds of vulnerable souls. The fourth track, "The Work", begins with an intro that mimics the likes of Rob Zombie as the guys of Chotto Ghetto lyrically bring lack to the forefront and how individuals' realities become a drain when they are stuck in the horror of routine and greed. "Unstable Isotopes" is the fifth track that once again ties in news-lines that are swarming and taking over innocent minds as the guys of Chotto Ghetto subliminally try to portray the importance of learning to think for yourself. The sixth track, "The Odd Man", is the ideal title that speaks of the group of men which are Chotto Ghetto as the guys slow down to a nearly acoustic spill which speaks of being and feeling like the fly on the wall in spaces that aren't of their own. "Dr. Gerald is Trying to Chill" is the seventh track that begins with a long instrumental that feels like a trip back to the 90's as blurry and scattered vocals and lyrics elevate the intention of showcasing how subconsciously triggered we all are when it comes to distractions.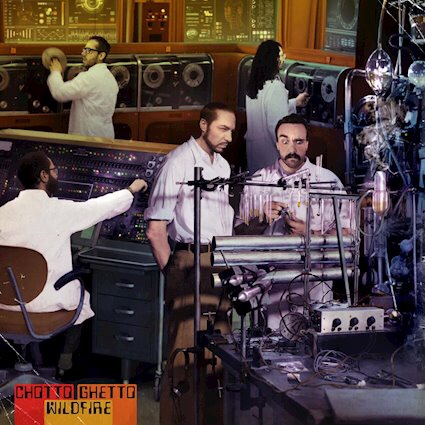 The eighth track, "Like Old Times", highlights the strength of Chris Candy's vocals that mimic the likes of Davey Havok of AFI. "Eternal Return: Temple FuckIt" is the ninth track that picks up the pace as instrumentals mimic the likes of Explosions in the Sky as the guys lyrically attempt to return back home into themselves. "HIRO AI" is the eleventh track that slows it down into a deep and dark instrumental that meshes with the Sci-Fi attempt toward mental closure. Closing out with "Charlie Cluster 8", the guys end with a bang as they lyrically take back control of their minds away from the debris of modern-day TV.
If you're a fan of a mixture of fellow musicians such as Bad Brains, Rob Zombie and Minor Threat then keep an eye on the ride ahead for Chotto Ghetto on SoundCloud.
Chotto Ghetto Social Links: