London Musician, Ámaris, is back with a full force lyrical spin through her her intuitive side throughout the release of her latest album, '26'. Here's our track-by-track thoughts.
Kicking off with the first track, "Jelly", Ámaris bounces right into a metaphorically rich dose of songwriting that is seemingly impeccable as she describes the feelings that she encounters when it comes to connecting with the touch of another that creates a rush within. The second track, "Sunburn", begins with the feelings of a track by Lorde as Ámaris snaps her way into a lyrical explanation of the remnants of sin that are left on her skin from a lover from the past whose aura continues to linger. "Diamond" is the third track that lyrically dives into the diamond that Ámaris is as she holds another accountable for pushing her limits with bold and expressive jabs. The fourth track, "Numb", dives deep into the pool of wonder that left Ámaris feeling caught in a web of deceit as she claws her way out. "Last Day In The World" is the fifth track that is an album highlight that carries the feelings of a track by Madonna as Ámaris teases the individual who sparks a fire in her heart and lyrically creates the expectation of another giving her nothing short of their all.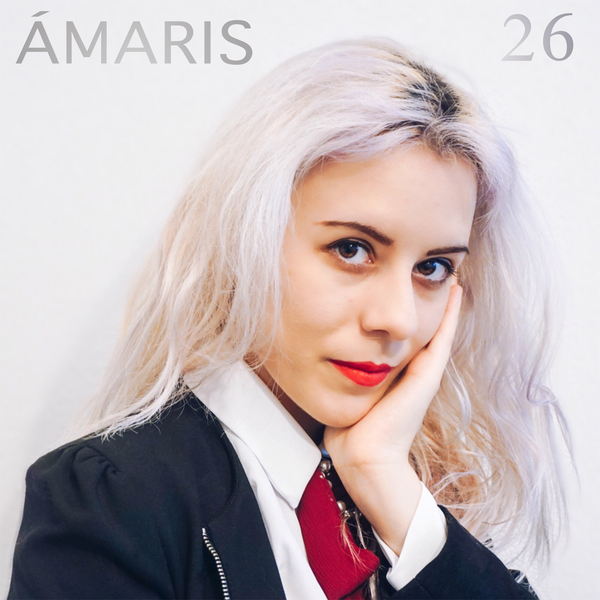 The sixth track, "I Need You", lyrically tackles the feelings of indecision as she attempts to follow her heart and stay true to herself as the human beings that she surrounds herself with don't understand how deep her feelings have gone. "Snow Flake" is the seventh track that begins with a hypnotic instrumental that entrances as Ámaris's songwriting style once again comes to the forefront as the core of who she is. The eighth track, "The Storm", takes the album for a turn as Ámaris lyrically takes a walk through feelings of betrayal that she encountered within a relationship that just couldn't make it out to shore. "Thankful" is the ninth track that is slow and sensual and bound to ignite feelings of confidence within a listener that is going through a tough patch of life. The tenth track, "Long Way (Disillusioned)", begins with a long and fluid instrumental as Ámaris lyrically reminds herself of how far she has come throughout this game that we call life. "Blurred" is the eleventh track that showcases Ámaris's ability to swing back and forth between Pop and Electronic as she lyrically recalls blurry feelings from the past that weren't strong enough to be relevant in the present. Closing out with "Supernova", Ámaris has remastered the track with precision that leaves listeners hanging on the edge of their seats for more of what she continues to explore within.
If you're a fan of fellow musicians such as Lorde, Halsey and Purity Ring, then keep an eye on the ride ahead for Ámaris on Soundcloud.
Ámaris Social Links: