Italian Funk Collective, The Black City, are an idiosyncratic group of musicians that have morphed their obscure thoughts into a creatively detailed bundle of music throughout their latest full-length album release, 'Wake Up. The Funk'. Here's our track-by-track thoughts.
Kicking off with the first and title track, 'Wake Up. The Funk', the guys jump in with ease akin to instrumentals of Grateful Dead which invigorates the minds of listeners as they travel down a journey of lyrical simplicity that is pleasing to the soul. The second track, "Stone Free", is full of groove that will make you move as vocals that soothe the spirit gift listeners with a ticket to the other side and a place to glide through lyrics that pour forward the yearning for love. "Hour of the Beasties" is the third track that kicks up the pace with a fun Jungle instrumental that is mixed with Electronic which leads into a full-blown eclectic mix that sounds akin to a track by Red Hot Chili Peppers. The fourth track, "Cage", slows it down into a lyrical exploration of freedom from internal incarceration that is accompanied by awareness of one's personal freedom to embody their truest self at all times. "Be Quiet" is the fifth track that is full of mindfulness as the guys venture through the highs and lows of the experience of silence and the lack of sensory which could lead a mind either into inspiration or depravity.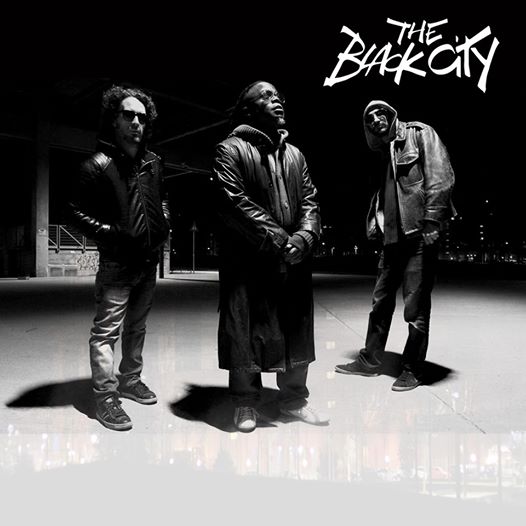 The sixth track, "Original Sound", begins with a Low-Fi ease that trickles into vocals that mimic the likes of Tricky as lyrics that speak of the power of vibrations spill forward and inspire listeners to reach toward peace. "Shadow Wake" is the seventh track that begins with a beautiful intro instrumental that showcases the dynamic group of talent that is The Black City as lyrics that speak of attempting to awaken from a long slumber leads listeners down under. The eighth track, "Goosebumps (Remix)", begins with a bold proclamation of love that is warm to pleasant as funky instrumentals leave listeners spinning in a web of romanticism and sin. Closing out with "Funky Time (Remix)", the guys close with lyrics that remind listeners that taking the high road is always the way to go.
If you're a fan of fellow musicians such as Grateful Dead, Red Hot Chili Peppers and lyrics similar to Rage Against The Machine, then keep an eye on the ride ahead for The Black City on Soundcloud.
The Black City Social Links: