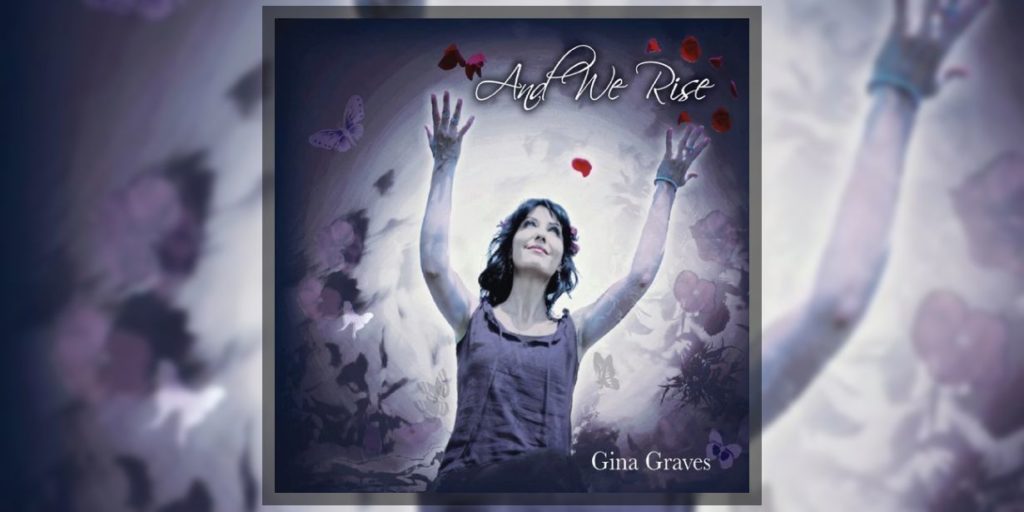 Delaware Dream Pop Musician, Gina Graves, Releases New Album: 'And We Rise'
Delaware Dream Pop Musician, Gina Graves, has translated her inner emotional world of feeling into a candid musical work of art throughout her new album release, 'And We Rise'. Here's our track-by-track thoughts.
Kicking off with the first track, "
Everything You Are", Gina slowly creates the aura of mystery through medieval instrumentals that lead to her sultry vocals that take listeners down the lyrical road of attachment as Gina comes to realize how deeply connected she has become to another human being. "Glide" is the second track in which Gina lyrically reaches for a place of freedom as she shares the message that she is over the mind games that another plays and it is her time to cultivate her wings and fly away with ease and grace. The third track, "If You Dare", is a haunting lyrical reminder of the past memories that continue to creep up into Gina's mind as she attempts to either remove herself or dive fully into from a situation.

"New Star" is the fourth track that slows it down into a mollifying journey into peace as Gina lyrically strives to open her eyes to all of the good that is readily available and alive throughout her life. The fifth track, "Your Beautiful Self", is a gentle reminder of the remarkable qualities within another that have captivated Gina's soft, open and vulnerable heart. "I Am Light" is the sixth track in which Gina introspectively challenges herself to see the qualities that shine within herself as she reaches for higher ground. The seventh track, "Bring You Back", peels back layers of pain and self-imposed agony as Gina lyrically aches to bring back the person, thoughts and feelings that she thought encompassed another human being. "Turn Blue" is the eighth track in which Gina lyrically throws in the towel and leans into accepting the expiration date of a love that once served the awakening of pieces of her soul. The tenth track, "All Your Dreams", opens the windows to invite in Gina's dreams as she lyrically makes it known that love is the key component aiding in her day-to-day wellbeing. Closing out with the eleventh track, "And We Rise", Gina instrumentally trickles her way into clarity and climbs over inner mountains to see a new and promising view.
If you're a fan of fellow musicians such as KT Tunstall, PJ Harvey and Tori Amos, then keep an eye on the ride ahead for Gina Graves and stream 'And We Rise' now on
HearMeNow
.
Gina Graves Social Links: