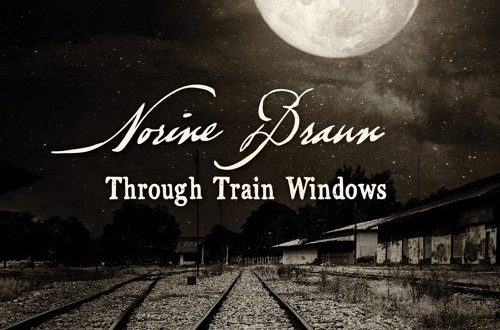 Canadian Musician, Norine Braun, Releases New Album – 'Through Train Windows'
Prestigious Canadian Singer/Songwriter, Norine Braun, lets both her talent and soul set free throughout her latest full-length album release, 'Through Train Windows'. Here's our track-by-track thoughts.
Kicking off with the first track, "Sleeping Buffalo", Norine's vocals instantly captivate over a haunting acoustic guitar that is overcome with emotive prowess that spreads throughout the song in an enlightening way.  The second track, "I'm Going Home", is a lyrically vulnerable step into confrontation with oneself as Norine attempts to figure out which way feels like home along her ever-changing road. "Jerkwater Town" is the third track that picks up the pace by taking listeners down a metaphorically rich dose of songwriting as lyrics such as "Life was good with a one-track mind" seep into the soul. The fourth track, "Exhale", instantly begins with the feeling of a Jewel track back in her 'This Way' backs as another exquisite stirring of songwriting leaves listeners stopped dead in their tracks by Norine's sheer writing abilities.
"Climbing Table Mountain" is the fifth track that changes the dynamic of the album as Norine takes the mic in hand and creates an atmosphere of overcoming while instrumentals that have pieces of Jazz flair mesh perfectly. "I'm Moving On" is the seventh track that is abounding with clarity as Norine reflectively tells the tale of a love that has gone sour as she lyrically confirms to herself that she is ready to let go and flow. The eighth track, "Rock the Rolling", is an album highlight that begins with Jazzy instrumentals that carry an element of Trip-Hop as Norine bares all through mysterious songwriting that is fun, flirty and light. The tenth track, "Rue St. Jean", feels like it walked out of a 1960's sitcom in the greatest way as horns enamor and ignite energy reservoirs within listeners. "Crosses and Sweetgrass (Salvation)" is the eleventh track that opens with a haunting piano as Norine lyrically tugs at her side of the rope of a relationship that is losing balance.The twelfth track, "Heaven Only Knows", eases into a raw lyrical inspection of what Norine could have done if she turned back time and tried again in this maze called life. Closing out with the title track, "Through Train Windows", Norine ends on a high note with an uplifting dose of soul that makes listeners desire to get out there and live in this boundless creative world.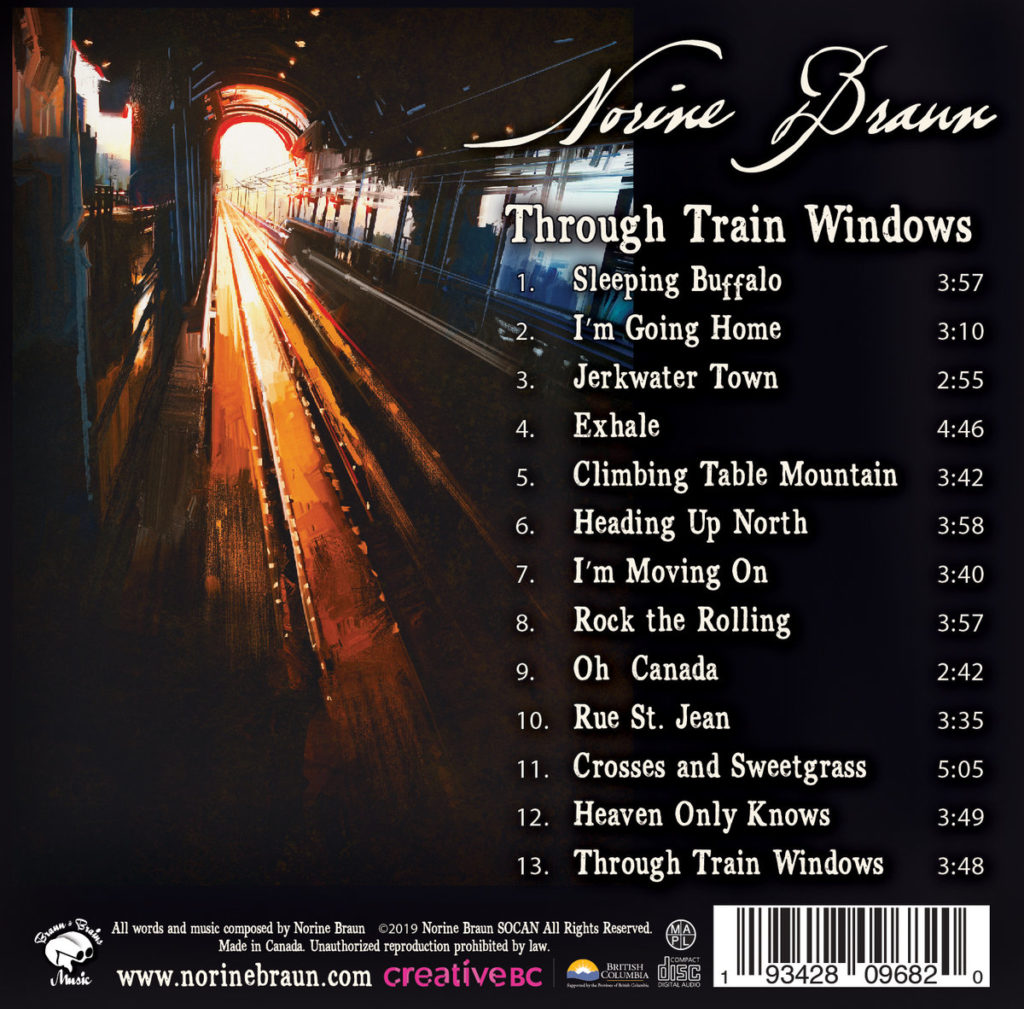 'Through Train Windows' is a poetically rich dose of humanness that is abounding with lyrical remnants of Norine's life experience coming forward. Through accolades galore ranging from being a nominee for 'Spiritual Artist of The Year' by Western Canadian Music Awards to being the 2008 winner of the Los Angeles Independent International Music Awards Female Singer-Songwriter of The Year Jazz Category for her track, "Crystallize", it is indented in Norine's blood and veins to artistically bring forward both her light and pain. If you're a fan of fellow musicians such as Sheryl Crow, Paula Cole and Jewel then keep an eye on the ride ahead for Norine Braun on
Soundcloud
.
Norine Braun Social Links: