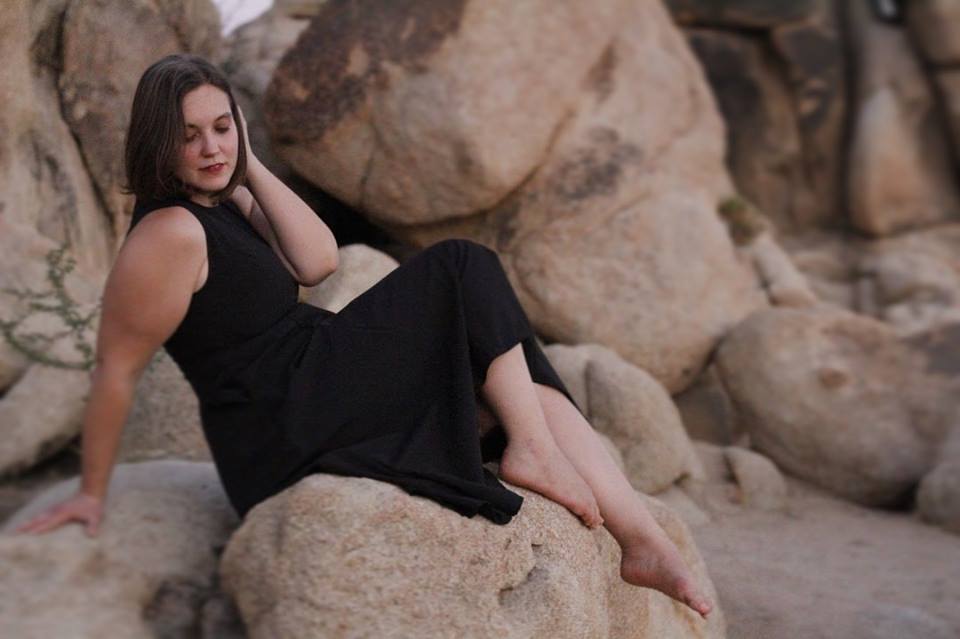 LA Musician, Heather Gruber, Releases New Album – 'Dancing Into The Desert'
LA Singer/Songwriter, Heather Gruber, has spread her wings to extend beyond what she had previously known to find her way back "home" throughout her latest full-length release, 'Dancing Into The Desert'. Here's our track by track thoughts.
Kicking off with the first track, "Beauty Outside the Lines", Heather begins with a fun and spirited instrumental that walks listeners into her youthful yet soaring vocal style that is rich in soul. "Here You Go Again" is the second track that carries songwriting that speaks to oneself about stepping outside of a comfort zone that has swallowed her whole. The third track, "Ready or Not", colors outside of the lines with a cheery intro instrumental that lead into a vulnerable songwriting bundle of love while Heather lays down her armor and surrenders to what she is ready to explore. "Running on Empty" is the fourth track that is an acoustic blend of lyrical indecision and seeing the truth for what it is as Heather faces thoughts that are trying to keep her from taking the next step forward as she keeps in mind that she is simply ready to go. The fifth track, "Lost in Space", is an album highlight that begins with Heather's darkened vocals that are full of clarity when it comes to what she knows it best for her and her future.
"Lost My Halo" is the sixth track where Heather lyrically speaks to herself about how she recognizes that she lost pieces of her inner puzzle while chasing something that once felt impossible yet is indeed feasible. The seventh track, "How Do You Feel About Now?", is written with metaphorical precision as Heather lyrically expresses her enduring love for another that won't fade away. "Let it Fly" is the eighth track in which Heather lyrically maneuvers through her indecision and attempts to overcome her doubt and set herself free for once and for all. The ninth track, "Perfect Day", begins with a beautiful and simple opening instrumental that matches the lyrical direction that is an ode to simply being. The eleventh track, "Letting Go", stirs into the soul of listeners as Heather knows that what she had once collected is no longer serving her life path which continues to broaden as she travels and experiences how boundless the world that we live in truly is. "Stepped Outside" is the twelfth track in which Heather sets sail and lyrically tells the tale of facing the great unknown. Closing out with "What's so Good About Being Young?", Heather ends on a high note as she lets go of a relationship that was holding her back as she has come to learn to set her sights on what is best for her.
Emptying herself in a gap of civilization while immersed in the mystery that abounds in the wild to return to her core, Heather Gruber yearned for more and expressed her mindful action and emotive experiences along the way throughout 'Dance Into The Desert'. If you're a fan of fellow musicians such as Sara Bareilles, Poe and Regina Spektor, then keep an eye on the ride ahead for Heather Gruber on
Spotify
.
Heather Gruber Social Links: