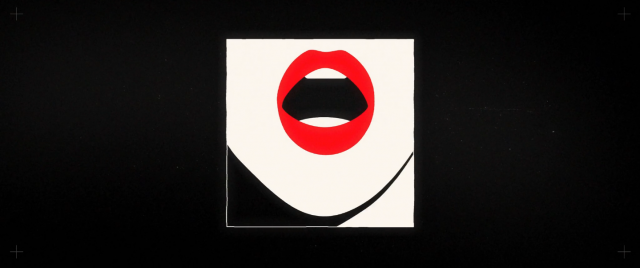 LA Duo, LUC, Release New EP – 'Glow'
LA Duo, LUC, are living on a planet entirely their own and have made their futuristic musical home throughout their latest EP release, 'Glow'. Here's our track-by-track thoughts.
Kicking off with the first and title track, "Glow", the duo crawls their way into the hearts of listeners with a glitchy industrial beat akin to How To Destroy Angels as lyrics that confront the slow descent of what once was a life of glory for another is sinfully pleasing to observe. The second track, "Over It", brings us back to the days of Garbage as brash lyrics that showcase the end of an expired love uplift the moody and heartbroken listener. "Extraverdant" is the third track that slows it down into an experimental and vibrant array of technical elements that come together to make a haunting track that reeks of a hypnotic potion of discontent and yearning blended together into a glass of relational hell. The fourth track, "Ghost", takes listeners into the future with experimental bliss over bold lyricism that is full of ego and pride that is attempting to be transformed into empowerment. "Running Down The Halls" is the fifth track that adds a little cheer into the mix as Lead Vocalist, Kari, sounds angelic, raw and in tune with her sensitivity. Closing out with "Lost In Love", the duo lyrically confronts the living hell that tends to sprout when one loses themselves in another.

Let's help LUC round to 3 million views on "Glow" as their global influence continues to spread far and wide with over 90 million streams total and TV placements that are serving to shed light on what's to come for LUC. If you're a fan of fellow musicians such as St. Vincent, PJ Harvey and Blondie, then keep an eye on the ride ahead for LUC on
YouTube
.
LUC Social Links: