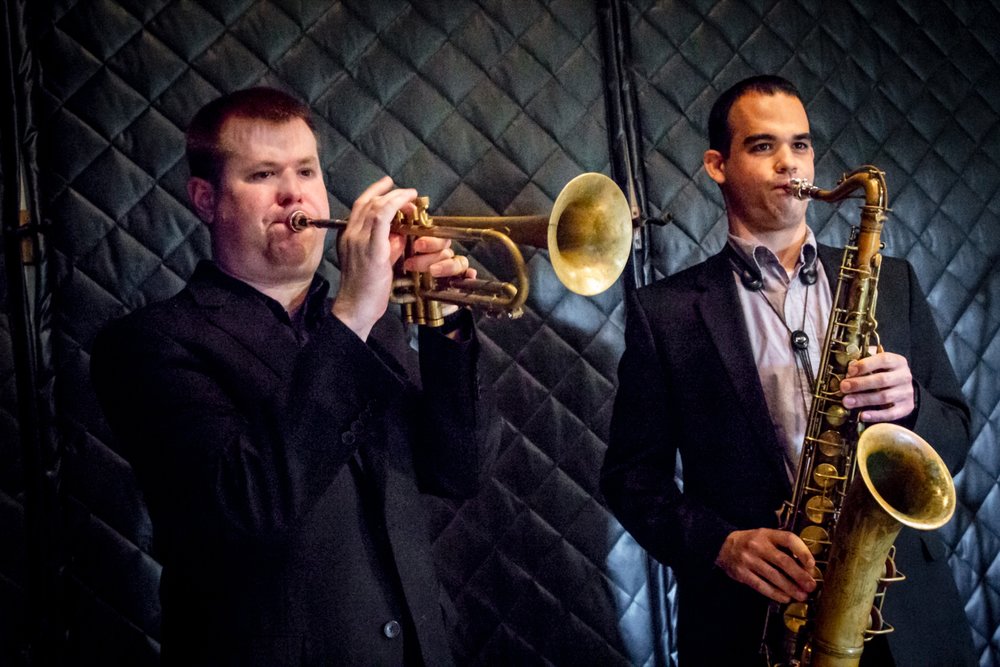 Jazz Collaboration, The Pearcy/Gratzmiller Jazz Quintet, Release Debut Album: 'Over The Edge'
Jazz Collaboration, The Pearcy/Gratzmiller Jazz Quintet, incorporate the traditional components of instrumentals with electrifying modern-day technical elements throughout their debut album release, 'Over The Edge'. Here's our track-by-track thoughts.
Kicking off with the first track, "Beantown Bahp", the group mimic's the intro of a Billy Joel song back in his 'Streetlife Serenade' days as the trumpets and horns adorn listeners with an uplifting groove that serves to soothe any ill mood. The second track, "Poor Man's Doctor", begins with a tranquil pour of instrumental enchantment that floats seamlessly on a musical stream of light. "Blues 88" is the third track that is perfect for a slow dance with a lover as the guys blend moody instrumental flair with mystery while the piano trickles its way into the soul. The fourth track, "Over the Edge" picks up the pace and feels like a fast walk through a frantic day in New York City as the group of gentlemen give birth to a sound that will grab the attention of members of both the young and old generation.
"Yellow Mood" is the fifth track that can be placed into the opening of a theatrical act to enhance the intimacy of the experience as The Pearcy/Gratzmiller Jazz Quintet overcome sorrow through expression and their artistry. The sixth track, "Something About the Moon" slowly eases the minds of listeners as the group create the feelings of wonder and awe with their instrumentals which is pleasing to the vulnerable heart. "The Defector" is the seventh track and album highlight that is tasteful and easy to digest with a glass of bourbon on the rocks in any bar setting. The ninth track, "Pieces of Mind", is full of sunshine as the Boston gentlemen stroll through through a vibrant flower field and maximize their instrumental prowess to showcase the dynamic work that they are capable of producing. Closing out with "Feelings of Summer", The Pearcy/Gratzmiller Jazz Quintet reminiscence upon days of warmth over a fun blast of saxophone and trumpet in a style that is abounding with creativity.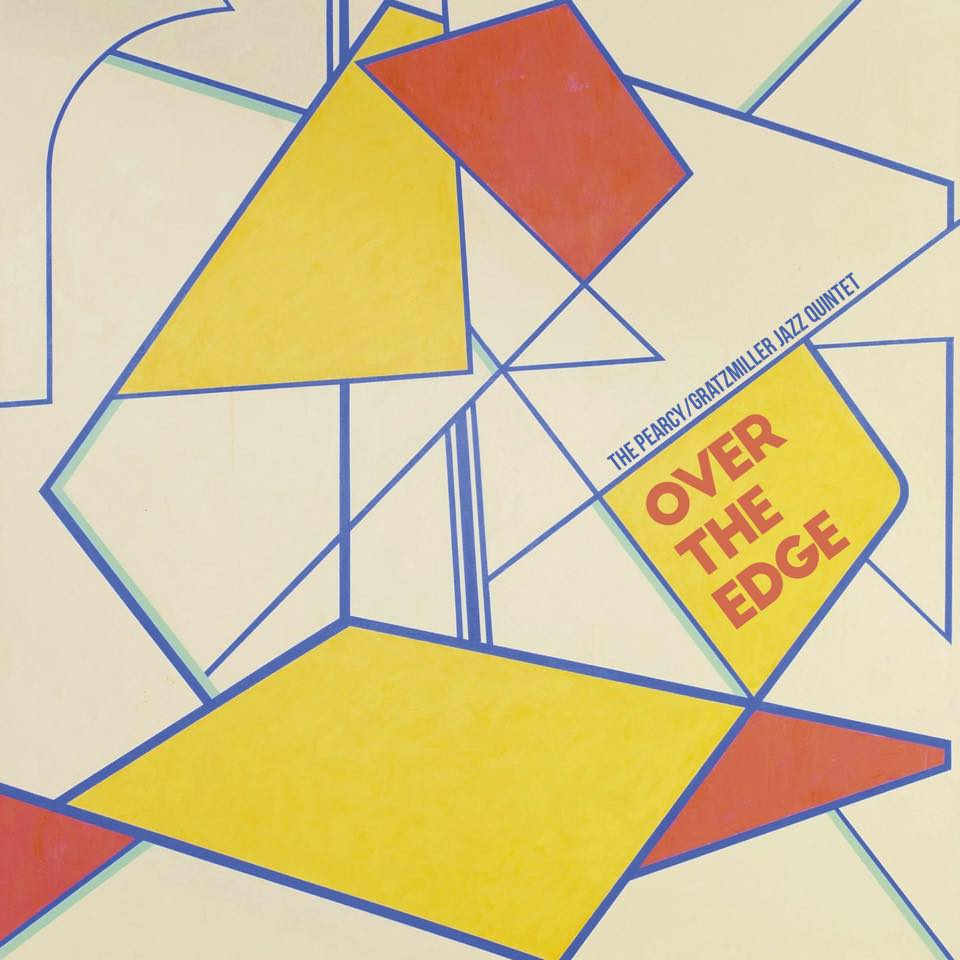 Crafted with care and produced with minuscule detail in mind, 'Over The Edge' is the perfect album to add to your holiday playlist. If you're a fan of a mixture of fellow musicians such as Big Bad Voodoo Daddy, Reel Big Fish and Weather Report, then keep an eye on the ride ahead for The Pearcy/Gratzmiller Jazz Quintet on Soundcloud.
The Pearcy/Gratzmiller Jazz Quintet Social Links: