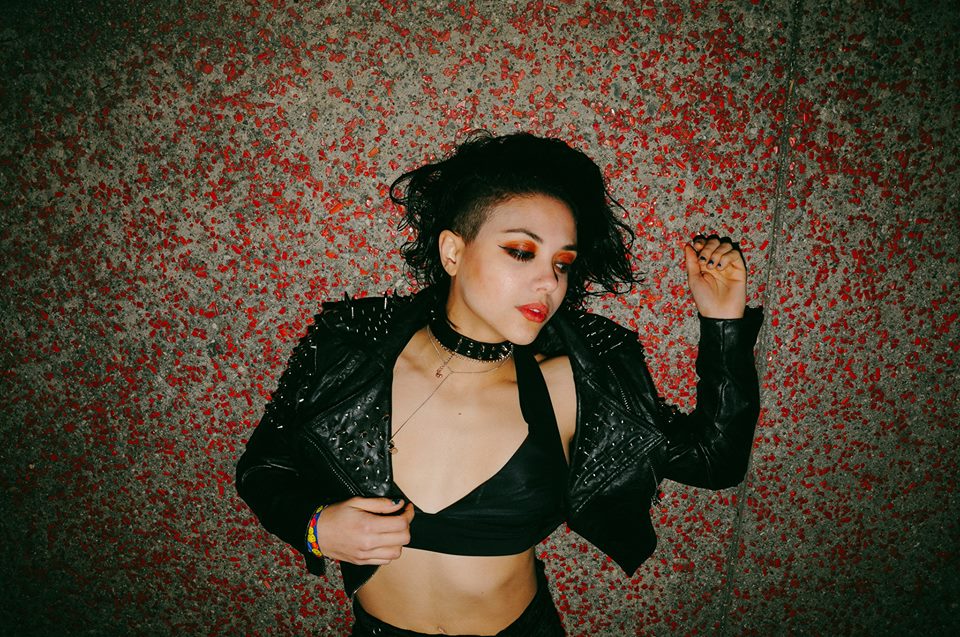 California Songstress, Alexa Melo, lets down her guard in a empowering manner that showcases the personal growth and assurance that she continues to cultivate within as a human being. In celebration of the release of her latest EP,
'MUTE'
, I caught up with Alexa to discuss what she learned throughout the recording process, choosing not to damage your identity through the criticism of others, living in California and more.

Congrats on the recent release of the 'Mute' EP. Tell us about the creative and recording process and what you learned along the way.
Thank you! Well, the first song I recorded on 'MUTE' is called 
"Loyalty". This was 6 months after a vocal cord surgery I underwent, 
and being mostly mute for months. So, I sang these songs in a much 
more timid and raw tone than anything else I'd ever done – my voice 
was still healing and I was not feeling myself. "Loyalty", along with 
the rest of the songs featured on this EP, I recorded and produced 
alone in my bedroom. I was able to take my time and be patient with my 
voice, but also become more honest with my lyrics without feeling the 
judgement of others. I learned that being patient with myself and my 
writing is super important no matter how long it takes.
Share some words of wisdom that you have received along your journey as a musician that can serve to inspire others.
Never allow others to change your creative direction through scrutiny 
or criticism. It's great to take constructive critiques and apply 
where it resonates with you, but never allow others to bully you into 
becoming something you're not. This happens a lot in the industry and 
it's never worth the damage it can ultimately do to your identity.
Showcasing the human in you, what is a challenging thought that you recently had and were able to overcome over time?
The way that people make you feel about yourself is ultimately how you 
feel about yourself with or without them. I've had to learn to 
validate myself and not turn to others to provide that for me.
You're currently based in California. Tell us about how living on the West Coast has served to influence your artistry.
Having lived in LA for 12 years and recently moving to the Bay Area, 
I've noticed that even between LA and the Bay, the artistic scenes and 
influence vary. Living in California means that motivated and talented 
artists are seemingly always around you – because they all seem to 
flock here to be in the industry. So, inspiration is on tap here and I 
love it.
Thinking back to day one in the studio for the 'Mute' EP, did you think that the release would have turned out anything like it did?
No. I had no idea it would be so dark, and that the visual aesthetic 
would be so dark as well. On day one, I didn't know what would occur 
in the year to come. So many more unexpected hardships came my way, 
but at the end of the day I'm so pleased with the result of this EP.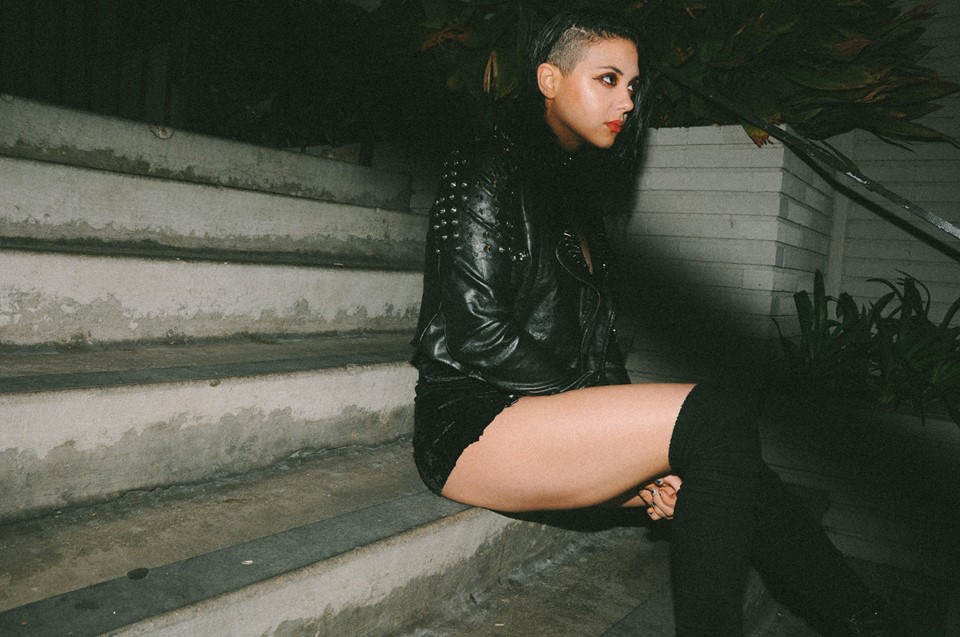 As you are exposed to tons of stimulus, how do you proactively take care of your mental and emotional health when you're out on the road?
No drugs and lots of sleep. I'm pretty boring!
What is your perception on the digital world that we live in and social media culture?
I could go on and on about this, but I'll spare you. There are so many 
pros and cons to discuss, especially when referring to the music 
industry and all the ways this digital era has affected it. My 
perspective is constantly shifting about this. Some days i feel like 
an old man cursing the "new way"! On other days i feel blessed being 
apart of this surreal, futuristic reality. What I am sure of though, 
is that I think there's a balance we desperately need to all achieve 
to be a healthier, happier species. We have fallen way too deep into a 
technological world and I'm fairly certain it's taking an unforgiving 
toll in how our minds work and how our brains are developing. Just in 
my lifetime, I've seen the way people interact with each other and the 
world change drastically in ways that are not positive. I think the 
internet is creating a false sense of connection while it's actually 
creating distance between us. Not only that, I think it could also be 
turning us against each other in a sense. Not to mention the fact that 
vanity and narcissistic behavior is accepted and even encouraged now, 
especially in the younger generations. I'm concerned about how this 
will all affect us mentally as we age.
No career path or amount of followers negates the fact that you are a human being that has feelings. Tell us about some parts of you beyond being a musician that you take pride in.
Despite what you may believe upon looking at and listening to my art, 
I love to laugh and make people laugh. I'm a goofball; any darkness 
I may feel gets immediately filtered with art. I'm actually quite 
light-hearted.
Last but certainly not least, any closing messages for your fans?!
Thank you for listening and supporting!
Alexo Melo Social Links: