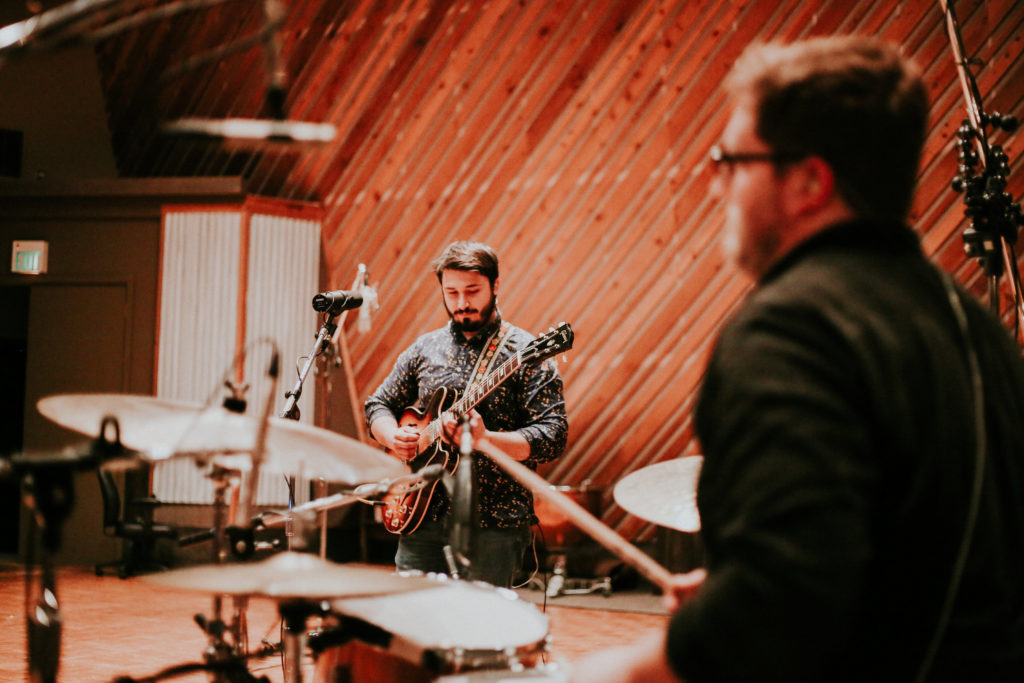 Indiana Musician, Bobbie Morrone, Set to Release New Album – 'Lonely St.'
Genre-bending Singer/Songwriter, Bobbie Morrone, is creating a lane of his own through fusing remnants of Soul, Blues, Funk and Rock 'N' Roll throughout the release of his upcoming full-length album, 'Lonely St.'. We snagged a copy of 'Lonely St.' prior to its upcoming February 4th, 2019 release; here's our track-by-track thoughts.
Kicking off with the first track, "Behind the Walls", Bobbie begins by strumming into what can be anticipated as a bare-all songwriting spill through the title yet quickly shifts into a highlight of Bobbie's soothing vocals that mimic the likes of Jason Mraz in a way that tugs at the hearts of listeners. "Get By" is the second track that is a smooth lyrical ode to simply being able to live free doing what one desires to do while taking the risks that lead them toward leading out their most fulfilling life experience; it's the simple things that gets Bobbie Morrone by. The third track, "Whiskey and Water", shows the Blue side of Bobbie as he lyrically travels through his moral compass guiding him toward only giving and sharing his love with another that is true and aligned with their mutual best intent. "One of a Kind" is the fourth track that is a romantic and heartfelt work of songwriting beauty that showcases Bobbie's jaded heart cooling off and trying to come back around to a healthier space and emotional environment.
The fifth track, "Holding On", slows it down into a moody Blues spill that shows the vulnerable side of Bobbie that is welcoming to both those hanging out around a hole-in-the-wall bar and/or simply enjoying the company of loved ones in the living room. "I Can't Fall That Far (Intro)" is the sixth track mimics Death Cab For Cutie's emotion yet travels through soundscapes akin to MUTEMATH which speaks highly of Bobbie's musical influences throughout the album. The seventh track, "I Can't Fall That Far", reaches into the soul as Bobbie's vocals soar over simple lyricism that reaches into a place of truth that has been blinded by illusions blocking the road toward his clarity. "Walk Away" is the eighth track that carries out a Jack Johnson instrumental feel and slowly walks into a state of lyrical grace that is abounding with good intent, awareness and positive thoughts while his life heads in a new direction. The ninth track, "I've Got It", takes listeners down an Indie Rock 'N' Roll turn as Bobbie lyrically contemplates his ride ahead and what energy he will allow into his space moving forward as his focus sharpens. The eleventh track, "Jam", leaves a picture of a cowboy slowly walking through a West Coast desert while kicking at sand with his boots within the listener as a Blue and Jazz influenced instrumental jam slides into the album at just the right time. Closing out with the title track, "Lonely St.", Bobbie softens into a place of love and light as he shares exactly how he currently feels within songwriting that is crisp and tranquil.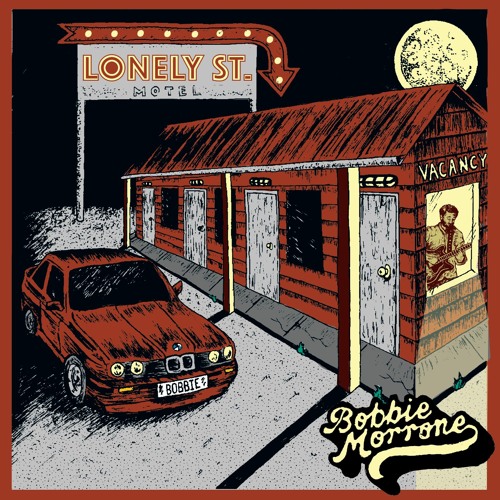 'Lonely St' is a must listen that is well-produced, emotionally serene and lyrically light. If you're a fan of fellow musicians such as Jason Mraz, Jack Johnson and Dave Matthews Band then keep an eye on the ride ahead for Bobbie Morrone on
Soundcloud
and set a reminder for the February 4th, 2019 release of 'Lonely St.'
Bobbie Morrone Social Links: