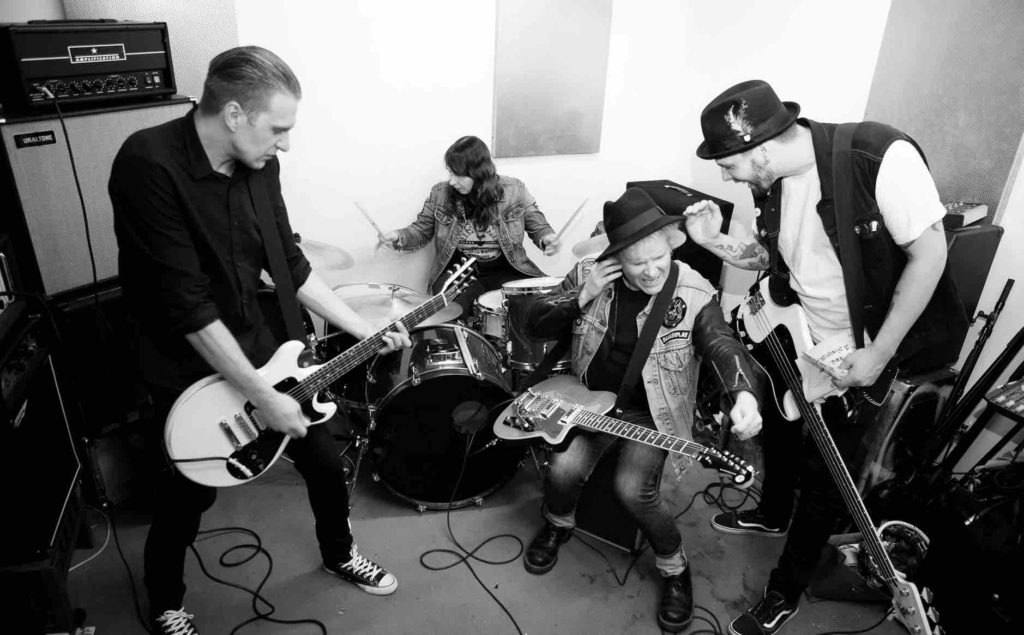 Finland Rockers, Daggerplay, Release New Album – 'Subterranean Reality'
Finland Rockers, Daggerplay, have set out on an exploration of gore, love, pain and more throughout their latest full-length album release, 'Subterranean Reality'; here's our track-by-track thoughts.
Kicking off with the first track, "Red Sky", Daggerplay begins with a Rockabilly instrumental that is both unexpected and welcoming as the track bends through genres to create a rich delivery of spite. "Cruel Wind Blowing" is the second track that begins with the instrumental feel of The Eagles which swiftly runs back into a dose of Punk as Lead Vocalist, Pekko Mantzin, unleashes the fury that he has been building within. The third track, "Don't Give Up", is a lyrical blast of acceptance that reminds listeners to no longer tolerate energizing feelings that have expired. "Black River" is the fourth track that instrumentally aligns with Billy Talent as Daggerplay lyrically floats down a blackened river of blood flowing through the veins of a poisoned soul. The fifth track, "Girl, it's Gonna Get Better Or Just Worse", slows it down into an intro acoustic which swiftly shifts into a lyrical reminds the apple of their eye that they must take mindful action or simply move on. "Days Like These" is the sixth track that throws listeners right into the pit as a high-strung blast of instrumentals keeps rebellious souls on their toes.
The seventh track, "Four Walls", sets all wicked feelings free over a track in which Pekko shares that he has dove into substance for a temporary escape from a living hell that he knows he created. The ninth track, "Same Old, Same Old", is a vent of lyrical frustration as the humans of Daggerplay attempt to overcome pieces of their current life experience that are hindering them from moving forward. The eleventh track, "One Mile Town", is the musical culmination of a group of people that are on the edge of packing up their car and making it to the next place that they can to awaken a new creative inner land. The thirteenth track, "Ghosts", begins with the instrumental feel of a 90's Rock track by Third Eye Blind as the lyrics welcome ghosts that are creeping out from closets that the closet that all were under the impression they had closed. Closing out with "Sinister Blues", Daggerplay attempts to take on a brighter hue as they find a place of closure with knowing that they are ready to move on to a new city and new life.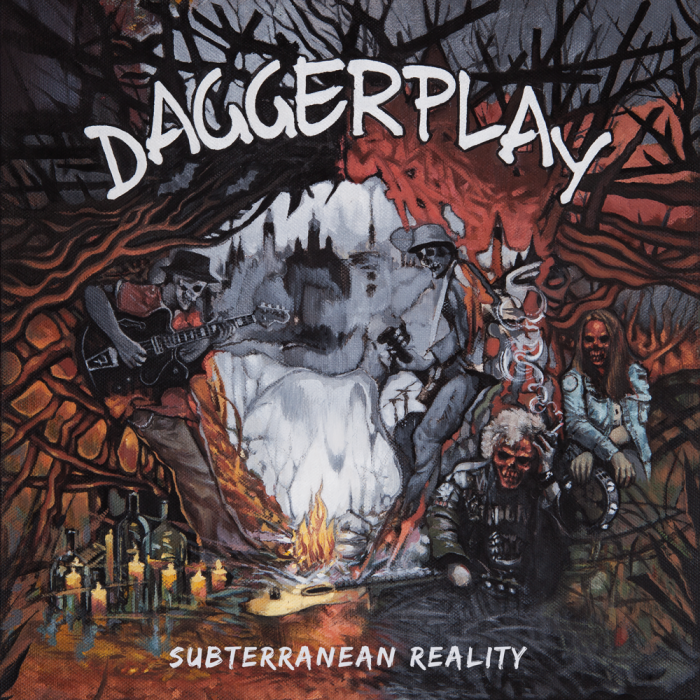 Daggerplay is the perfect band of punks that could light up your upcoming St. Patrick's Day celebrations with 'Subterranean Reality'. If you're a fan of fellow musicians such as Flogging Molly, Dropkick Murphys and Billy Talent, then keep an eye on the ride ahead for Daggerplay on
Soundcloud
.
Daggerplay Social Links: