You can feel the passion and tenacity in the bones of New Orleans Rapper, Alfred Banks, every time that he steps onto the stage. Through years of immense dedication, Alfred has proven that success as an independent artist is indeed achievable if you do it with the bigger picture in mind at all times. I caught up with the man to discuss how his musicianship has affected his family life, his journey as an independent artist, remaining human with his growing fanbase and more.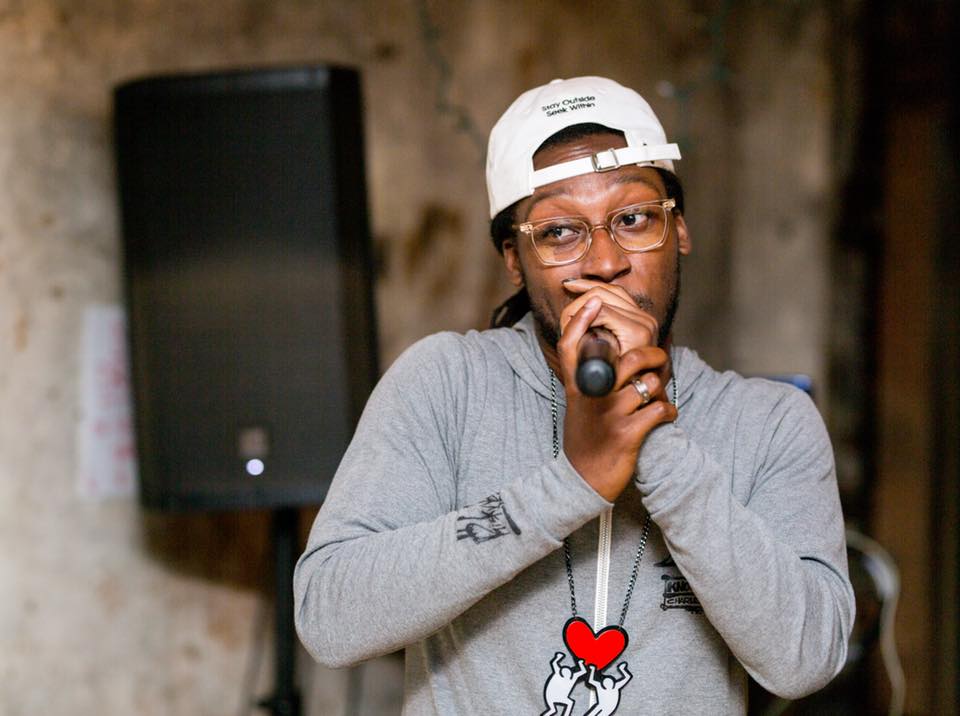 One thing that I have recognized about you is that you are always grounded and human with your fans. You're always creating time to interact in the comment section, etc. Tell us about the personal connections that you have made with your growing fan base over the years.
I am a very emotional person, you know? I am incredibly emotional. Throughout every single thing that I do, I always give it my all. Everything that I am exposed to means the world to me. I have always been an incredibly passionate person especially about music. So for me, even nine years into my career, the fact that somebody cares about my music still means the world to me. I don't take any of that for granted.
The moment that things really started to shift for me was when I put out
'The Beautiful'
. That album changed a lot for me when it comes to how my fans began interacting with me as well as newcomers to my music. The way that people even speak to me changed after that release. I didn't really understand how many people dealt with mental health concerns. I didn't really understand how many people had family members and close loved ones who dealt with mental health concerns. People started to share their stories with me once I shared 'The Beautiful'. Whether they had PTSD, schizophrenia, manic depression or if they were bi-polar or whatever their case may be, they were sharing that with me. One of the most important moments was when I did a show in my hometown, New Orleans. There was a lady who drove all the way from Chicago to come see my show; that's a 14-hour drive. She mentioned to me that her son is in a mental asylum for schizophrenia and he loved 'The Beautiful'. I have a project that came out before 'The Beautiful' called 'The Beautiful Prelude' and he even loved that release as well. He plays it a lot. Whenever this woman would go visit her son, he would always ask to play 'The Beautiful'. She actually gave me a letter that her youngest son wrote to his older brother who was in the mental institution. The younger son was asking his older brother why he had to go and pleading about how much he missed him. She drove 14-hours to give me that letter. From that point on, it began to hit me.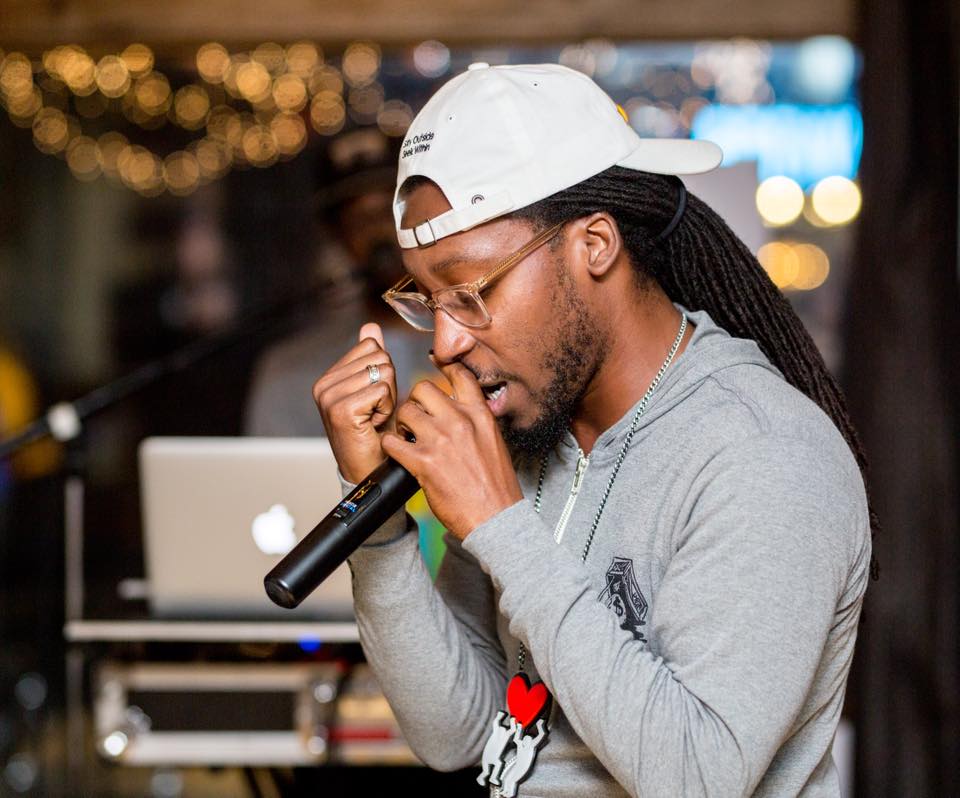 That hits the soul. That is so meaningful. For an individual to even think to do that let alone take action, how powerful. Alfred, what you personally processed through creating 'The Beautiful' is an emotive tale in itself, yet for you to be able to selfless and listen to others as you were going through your own season of darkness; that's real. Your fans are healing their own wounds, personal tragedies and life experiences through your work as you are doing so yourself.
Exactly. I really felt honored that somebody thought that highly of me. The woman that drove to New Orleans for the show lives in Chicago. I always put her on the list when I play a show in Chicago, yet she always insists on paying to get in and she always brings a bunch of people with her. She understands that any single person in the house matters. She is one of those people who truly cares about my music. That is what really sparked my interest to start talking to every single person that interacts with me. Anybody can hit me up and if it is humanly possible, you'll get a DM or something. I don't do the copy and paste shit. I talk to every single person in specific to the conversation. I appreciate people enough to not do the robot shit. I talk to everybody as much I can about whatever it is that they want to talk about if they show any interest in my music. Even if they don't listen to my music because I do have a lot of followers that just follow me without having ever heard a song.
It's bigger than the music with you. I think it really is a movement toward the betterment of the human being's health with you. Ever since I started riding along on your journey, I have found intrigue through the fact that you always maintain level ground. I recall about a month or so back that you straight up came forward and said that you needed a break. You chose to take some time for yourself. That is so important and empowering for fellow artists and human beings to see. You are just like the rest of us, you need some space too. You need to process what you have experienced to keep moving forward in a positive, forward-thinking manner.
You hit the nail on the head. As I was recording 'The Beautiful', I realized in hindsight that yes, I was recording it for my brother and his experience with mental health issues, but subconsciously I was doing it for myself. I am manic bipolar and I suffer from depression as well. This past year proved that more than ever. This has been one of the most stressful years of my life outside of music. I knew that I needed to take a break. The problem was that I was beginning to publicly go through what I was going through. It was seeping through my social media. As open and honest as I am with everybody, I do want to keep a level of privacy. I don't want to be a fucking huge name in which everything that I do is something that is put on blast and accessible to everyone. I had to take a break for myself.
Good for you. You switched it up for your latest music video drop, "This Is True". What inspired you to take a risk creatively and utilize digital art as means of expression?
One of my guys, MegaRan, who I have toured with a bit introduced me to this dude, Pete Adler, and I just thought that his work was hot. I really liked what he was doing. Right when I saw it, I asked him to do something for me and it turned out really dope. I saw Pete's style and he brought my words and style to life. It is the most comments that I have ever gotten on a video. People have been just showing love for the video even though it is one of my least viewed videos so far. Every time that somebody has chosen to share the video, it may get 10 more views and as a new artist, that adds up.
You'd be surprised. One single extra person knowing about your music can equate to 5 more views here, 5 more views there. It's all about word of mouth; every single view and share matters. It all adds up.
For sure. Right when the video dropped and people started to share it, I noticed that new fans were being made through people seeing the video and inquiring about who I was and my music.
You bended the "rules" of what a Hip-Hop video could be and showcased a unique new creative way to go about things; that matters. You're just getting off a tour and as you know, you were exposed to tons of stimulus. How has pursuing music as an independent artist affected your home life?
For me, going home is always the best part. I rap at a high intensity when I play a show. I am putting a lot of effort forward at every single show. I know that doing that night after night across the country can be a lot. Don't get me wrong, being on the road is great. Some nights we are rapping in front of a bunch of people and some nights we aren't rapping in front of anybody. It's still a grind. It makes me appreciate this music thing more and more. One thing that I learned on this last run is that yes, you can get 300 likes on a pic but what if nobody comes to your show? You can get 30 likes on a pic and your show could be packed. It is really about the impact that you have on people. The interaction that you have with people online and in real life matters. It's all about value. This tour taught me value. There are people that I know personally who don't value my music. There are people that I don't know who value my music. 
I am focused on talking to my folks that come to the shows, leave comments, interact, buy the merch, etc.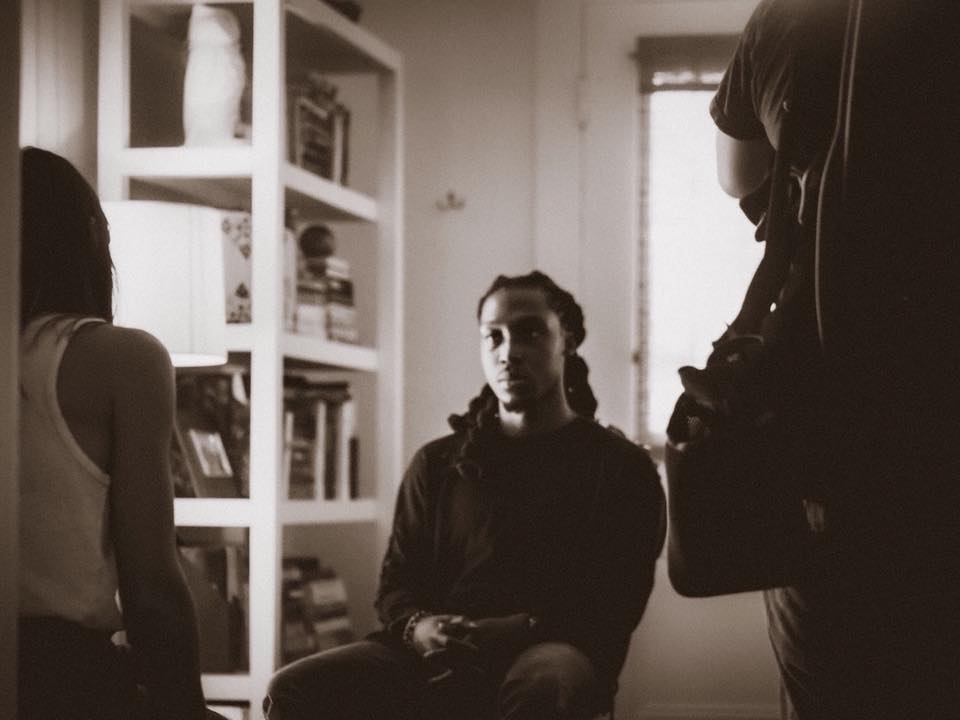 You know, in that limelight and just being an artist, you do come across a lot of wolves in sheeps clothing. They come out of the woodworks and it is undeniable from there. It leaves a stench in the room. And you gotta consciously distance yourself from those people and focus on being there for those who do ride for you. You gotta find new people. We live in a world in which we have instant access to a global fan base at our leisure and fingertips. You choose what you want to do with it and what you want to make of it. Someone else is going to take care of you and ride for your art, you gotta choose to drop the dead weight.
Of course. That's what it's all about. I am such an emotional person that I will say that this past year, it almost got to me. I was feeding into it. I took it personal that 30 people that I talked to personally didn't come to one of my shows. I did a show here in New Orleans and I don't really know anybody here yet that that show was packed. It just goes to show. It started to kick my ass though. I was asking myself if I was worthy, if I did something wrong. I was asking myself if people actually liked my shit. That is one of the reasons why I took a break. But back to your point, this tour was great for me. I was able to visit some of my favorite cities like Memphis, Columbus and Cincinnati. I got to open up for Tank and The Bangas in Kansas City which was great. It was a great run, but I love to come home and rest.
For sure. Any upcoming tour or new music plans that you can fill us in about?
I am doing a really big tour next year that I am looking forward to. I have a lot of album that I am sitting on right now and I just don't know when I am going to put it out. I don't really record a lot. I just create when the mode hits me. I have a lot to look forward to.
Last but certainly not least, any closing messages for your fans?
Shout-out to everyone who is rocking with what I do. Y'all keep me afloat. You keep my life fresh and happy. Shout-out to everyone for showing love.
Alfred Banks Social Links: