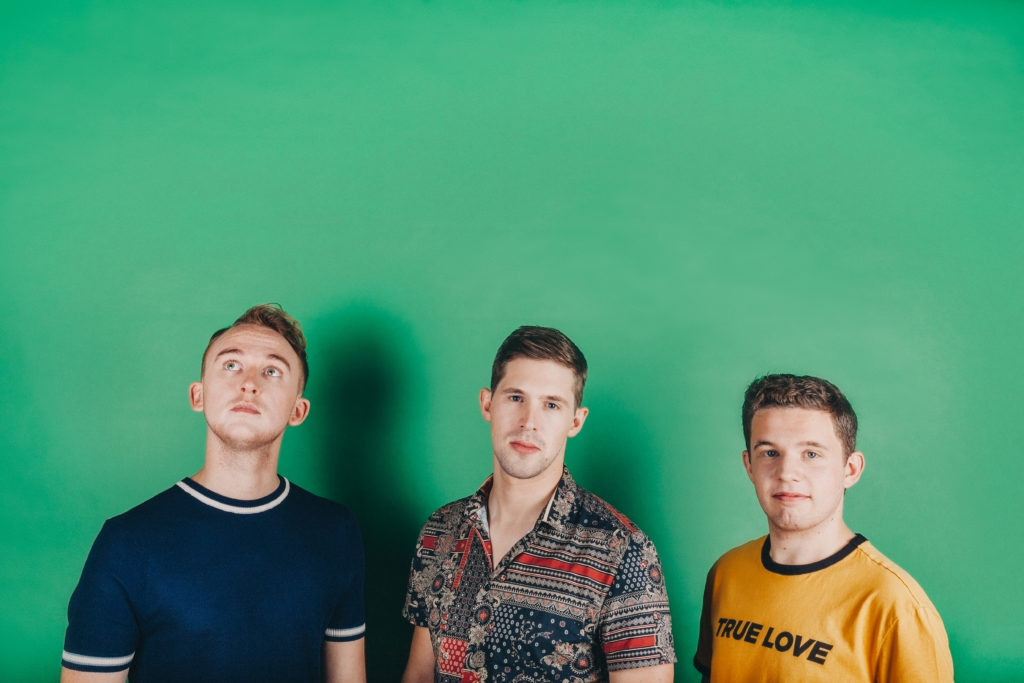 London Indie Band, Chasing Deer, are on the brink of an exciting time as the upcoming release of their debut album, 'Hands On', is right around the corner. Through commitment to expanding awareness through implementing BSL into every one of their monthly single releases, the gents continue to reach into the hearts of listeners worldwide through being in tune with and growing their compassion bone. I caught up with the guys to discuss the upcoming release of their debut album, 'Hands On', raising awareness for BSL, the importance of downtime with the family and more.
Congrats on the upcoming release of your debut album, 'Hands On'. Tell us about the creative and recording process and what you learned along the way.
Thanks! We're really excited about it, it's been a long time coming. As we perform every day as a trio, as well as live together, we have had endless opportunities to think of ideas and write songs about our experiences. This album has been significantly more collaborative than previous Chasing Deer releases so its represents us at this point in time very well.
We split our recordings between a variety of studios, recording with modern producers as well as some very well established names.  

Did you discover any new avenues of expression through experimentation in the studio? If so, fill us in.
We wouldn't describe this album as experimental as such, however we do love to visit studios with a good collection of vintage instruments and microphones to breathe new life into them. The Amsterdam Recording Company specifically has been one of our favourite places to record, with a whole host of keyboards and guitars available to us.
It is incredible how you are being proactive in raising awareness for BSL. Tell us about any backtale that has led you toward your connection with BSL.
Initially we loved the image of a hand against a black background as a striking and iconic look. This led to us researching signs, what they meant to people and then British Sign Language. Adam's (drummer) mum used to learn British Sign Language whilst working with children in schools and it was all around him for many years, so we thought this would be a fantastic cause for us to get behind through our own artwork. We incorporated sign language into every one of of our monthly single releases and will have a BSL interpreted performance for our album launch show on 22nd November!
If any of our viewers have never been to London, what are some must visit restaurants that you recommend to check out?
We love our Greek and North African cuisine at the moment, with a restaurant called Souk Medina being one of our favourites for quite some time. When you're sitting inside you will have no idea you're still in London!
No career path or amount of followers negates the fact that you are a human being that has feelings. Tell us about some parts of you beyond being a musician that you take pride in.
We take pride in the inspiration and happiness we bring to people, whether outside a shop on cold winters morning to a queueing pensioner or as an important part in somebody's wedding day. Learning from new cultures through our travelling also brings us new ways and inspirations to be positive and inspired.
As you are exposed to tons of stimulus, how do you proactively take care of your mental and emotional health when you're out on the road?
It can be difficult not only touring and performing in such close quarters, but in living together we literally spend every hour together. Humour really helps us along, as well as actually playing the music itself. If we've had a falling out, everything is forgotten as soon as that first note is played together. We find time for as much exercise as we can as well as trying to eat healthy. 
It's always great to have so many connections with our home towns, and we regularly return to visit our families for some down time.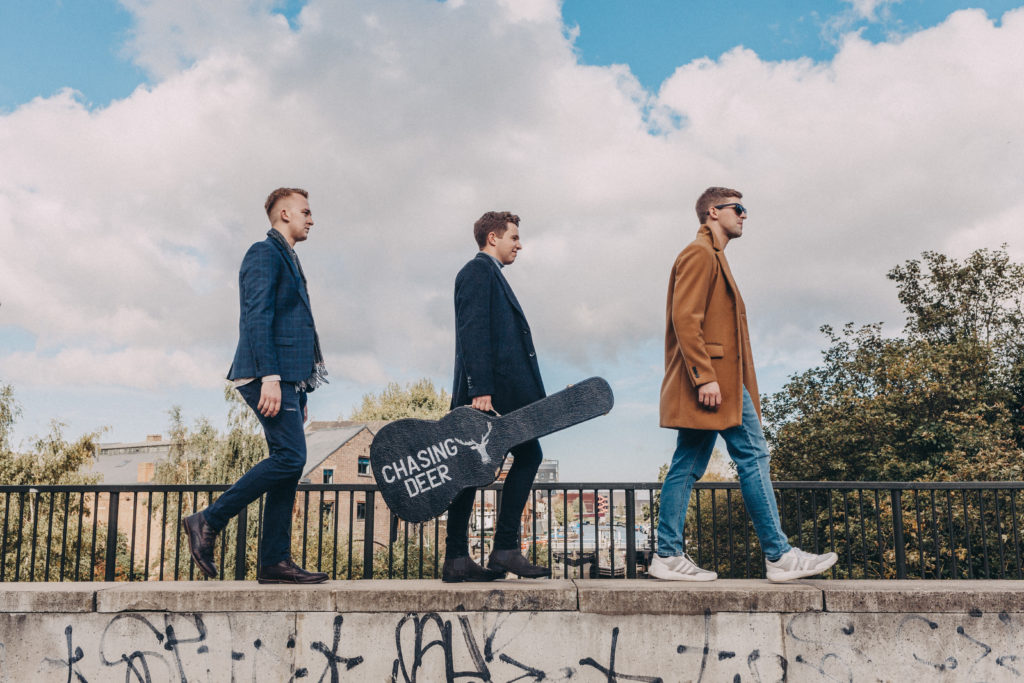 How old would you be if you didn't know how old that you were?
I suppose age is just a number, as they say.
We are energetic, like to laugh and don't take ourselves too seriously so people may well ask if we are actually a group of kids after a little too much sugar.
What is your personal opinion on how immersed society has become into the social media world?
We actually wrote a song about this on our previous EP 'Moving On' called "The Simple Life", which is about turning off mobile phones and enjoying the world around you.
As a band we are very active on social media as it's a necessity in the modern age, but we are big supporters in the movement to go out with friends and family (to see live music!), to support a local event or even to the pub once in a while. The world has had much taken away from it by social media, which is then being nicely repackaged and sold back to us (Watching a live stream of a musician playing down the road for example).
Last but certainly not least, any closing messages for your fans?!
If you like what you read, come and join us at a show near you or drop us a message!
You can be part of our journey on all major social sites and listen to our music everywhere too.  
Chasing Deer Social Links: