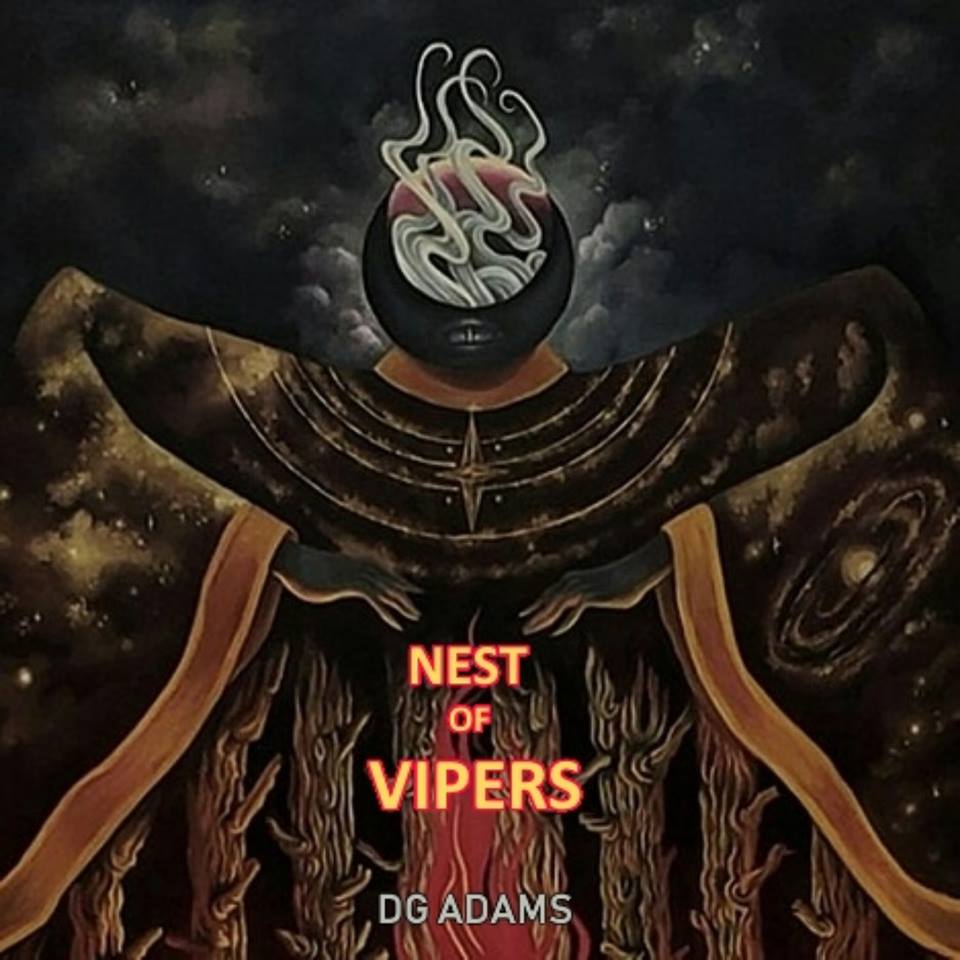 Vancouver Musician, DG Adams, Set to Release New Album – 'Nest of Vipers'
Vancouver Singer/Songwriter, DG Adams, is back with a heartfelt and impassioned full-length release, 'Nest of Vipers', which is set to release on May 8, 2019. We snagged an early copy: here's our track-by-track thoughts.
Kicking off with the first track, "Fucker", DG begins surprisingly softly as he churns into smokey vocals that ignite his lyrical passion for exposing nothing short of the truth when it comes to the government and beyond. The second track, "Queen Of The Sky", begins with the feel of a Rock track in the 1960's as lyrics that bring DG's love for another shines through and showcases the depth of his songwriting process. "Vegas" is the third track in which DG floats into the lyrical realization that the world revolves around the mighty dollar as he attempts to bring back the soul into his world. The fourth track, "I'm Writing to Say", is a romantic lyrical ode to simplicity as DG reminisces on the beginning stages of the love that he shares with the apple of his eye. 
"If I Ever Have A Woman" is the fifth track that takes the album for a turn as abrupt lyricism sheds light on the beauty of a woman from DG's past. The sixth track, "Gravity", is a grounding instrumental dose of realization as DG attempts to find his space on this ever-changing planet that we live on. "Platonic Lovers" is the seventh track that lyrically travels through an idiosyncratic relation that doesn't touch the base of intimacy yet serves to fulfill DG in a strange and unique way. The eighth track, "Tell Me", is an impassioned lyrical exploration through flirtation as DG wants to learn every nook and cranny of another. "Hermana Hermosa" is the ninth track that carries traces of Santana as DG extends beyond Alternative Rock and shows the world his dynamic approach toward his artistry.  "Running" is the eleventh track that carries the energy of The Eagles as DG lyrically runs toward his version of freedom. The twelfth and title track, "Nest of Vipers", slows it down into an acoustic ode that blasts into the shedding of anger as DG expresses that he has reached his last straw. Closing out with "Coyoacan", DG ends by traveling to another space in mind as he builds castles in the sky over a soothing instrumental.
If you're a fan of fellow musicians such as Lou Reed, Bryan Adams and Sting, then keep an eye on the ride ahead for DG Adams on Soundcloud.
DG Adams Social Links: