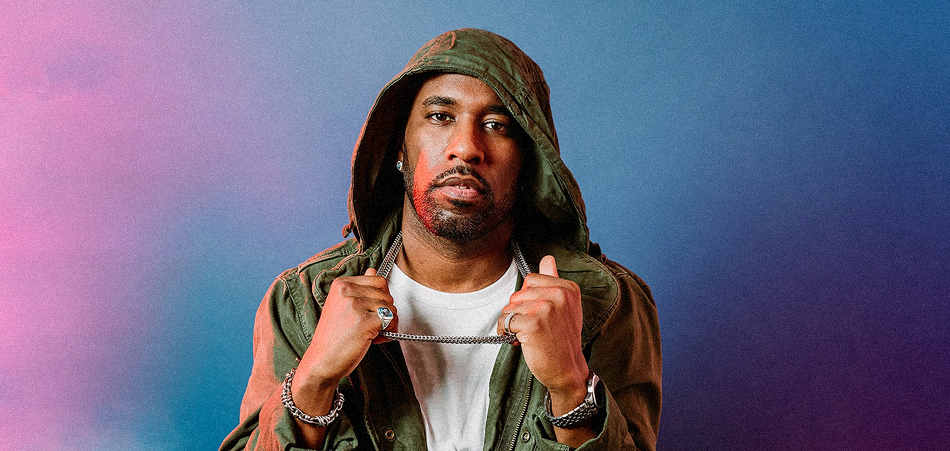 Hip Hop Artist, YONAS, is riding the high from his #GoodDayChallenge viral momentum which continues to attract millions of users on Instagram and TikTok. Though YONAS spearheaded livestream culture through maximizing the features on his YouTube Channel prior to the IG Live quarantine boom, YONAS continues to weave a fresh culture of fun into his artistry which is both refreshing and liberating. I caught up with YONAS for a great discussion about the inspiration behind "Good Day", resilience, balancing the business side of music, being mindful of healthy eating while on the road and more.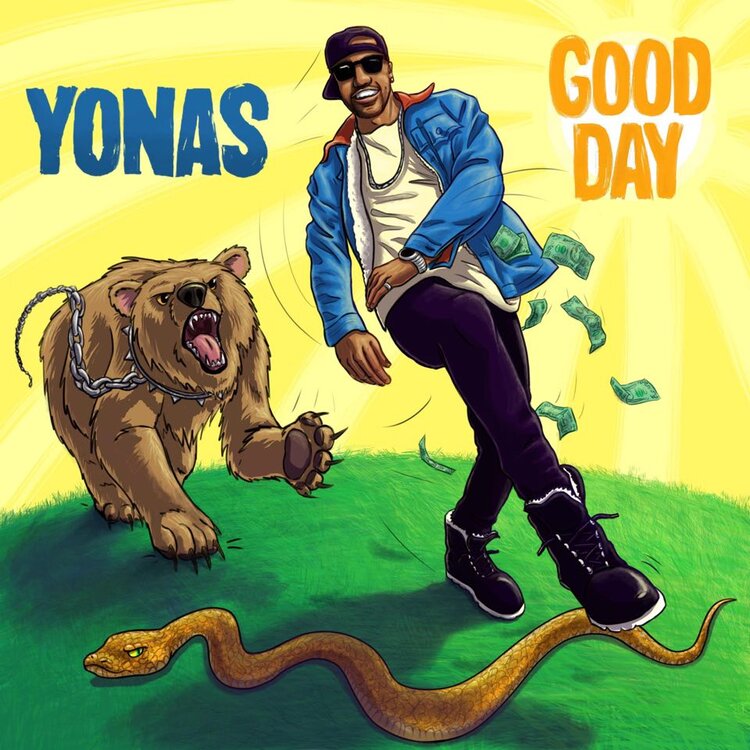 Congrats on the success of your "Good Day" challenge so far. Tell us about the message and intention that you intended to portray throughout the track and challenge. 
Thanks! I wrote "Good Day" in a time where I needed to remind myself to remain positive. I wrote it from the standpoint of "look at all these things happening in our daily lives, how can we not be happy!?" We had been sitting on the song and given how strange the times are right now, the team and I thought that it needed to surface now. We launched the challenge around it to further the messaging of positivity. Seeing how many people have taken part is nuts, hopefully we can keep the good vibes spreading!
As we are all in quarantine, how have you been occupying your day-to-day to remain grounded and driven in the eye of COVID?
I've been spending a lot of time with my daughter which is something I haven't taken for granted. My work has me on the road a lot but Covid has slowed all of that down so it's been a blessing in disguise. I've also been working on a ton of new demos as well as working out daily again.
Showcasing the human in you, what is a challenging thought that you recently had and were able to overcome over time? 
The idea of retiring from being a performing artist. When you do something because you love the artform but then it becomes a business, it's tough to maintain your passion at its purest form. I love the business side and I've been fortunate to have made great money from music, but as an artist I'm in it to compete at the highest level artistically. To have the music I create exposed to the masses based on its quality. That's really hard when you have artists like 6IX9INE, Lil whoever, etc. getting praise for average lyrics and average music all because they have extraordinary marketing dollars and shock factor gimmicks. What is the music industry really if not about the art? The percentage of artists that make it based on talent is so minuscule, it just gets discouraging at times. I don't want to sound naive… I knew this was the industry from day one and I've been fighting the good fight for nearly 10 years independently. But it's just challenging to continue fighting a machine with endless amounts of cheat codes. At the end of the day though, I'm resilient, and I found a way to set up new goals, continue to raise my profile, get back into that fighter's mentality, and I'm now seeing doors open that can be career and life changing. Love for the arts always conquers, and always wins in the end.
What is your perception of the digital world that we live in and social media culture?
I love how interconnected we are. I wouldn't have the career I do if it wasn't for the digital world and how it allows for discovery of music and art from anywhere in the world. The culture of social media is constantly changing which always feels like you're fighting an uphill battle. One week we're pushing all of our fans to like my Facebook page, the next week you can't even reach them without spending tons of ad dollars. Just a rapidly evolving space.
No career path or amount of followers negates the fact that you are a human being that has feelings. Tell us about some parts of you beyond being a musician that you take pride in. 
I just take pride in my resilience. Life isn't easy for anyone, and the only thing we're guaranteed is that things are bound to go wrong at some point in life. It's how you deal with it and how you push through it that defines you.
As you are exposed to tons of stimulus, how do you proactively take care of your mental and emotional health when you're out on the road?
I try to eat well while I'm on the road. A lot of tours just stick to the fast food/gas station world, but if I eat like that, I feel horrible, and that's reflected in my mood, sleeping, and performances. I try to make sure I'm well caffeinated and eating healthy while on tour. It does wonders for my physical, mental, and emotional health.
If you could sit down and have a conversation with your younger self, what would you say to him? 
Your life is just a moment in time. Don't overthink it. Contribute all that you can to the world, turn over every stone, and do everything with the intention of pushing human civilization forward. Think forward. Build forward. Create forward. And when the history books are reviewed, you'll be among those that did life the right way.
Last but certainly not least, any closing messages for your fans?
Appreciate all of you. We've taken this movement from a kid in the South Bronx to an artist who has toured the world. Lets keep it going!

YONAS Social Links: