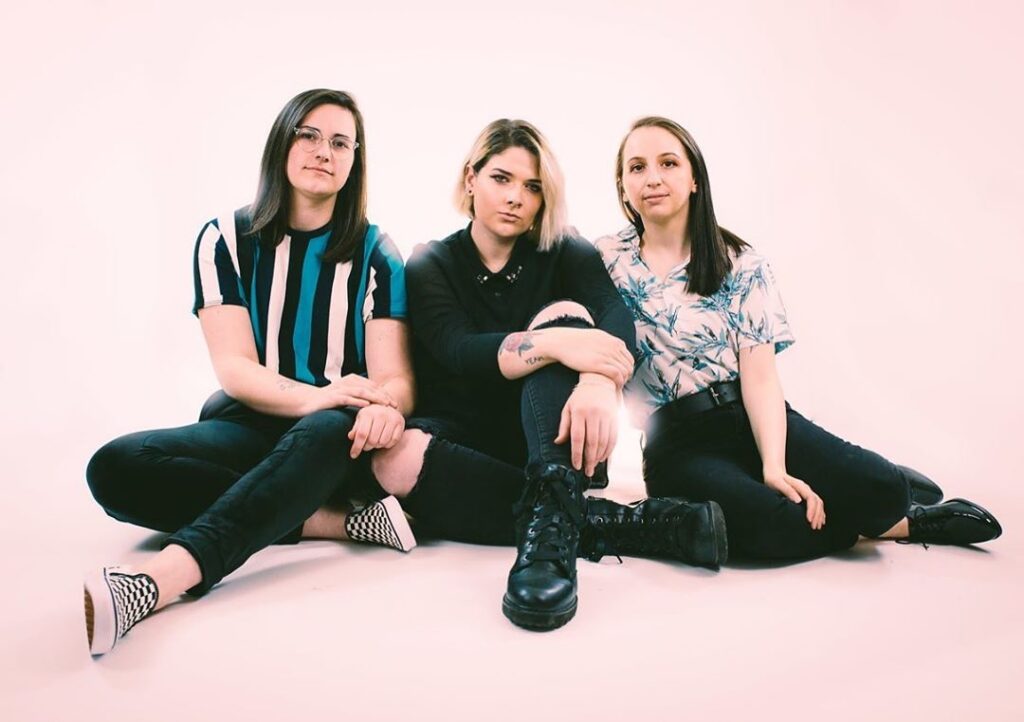 Boston Trio, Shallow Pools, aren't afraid of breaking the rules as they convey messages of hope and perseverance stemming from the heart through their music. I caught up with the ladies for an in-depth interview to discuss the recent release of "Haunted", collectively raising Bibby the cat, trading existences with cartoon characters such as The Powerpuff Girls and Twister from Rocket Power, balance pertaining to social media and much more.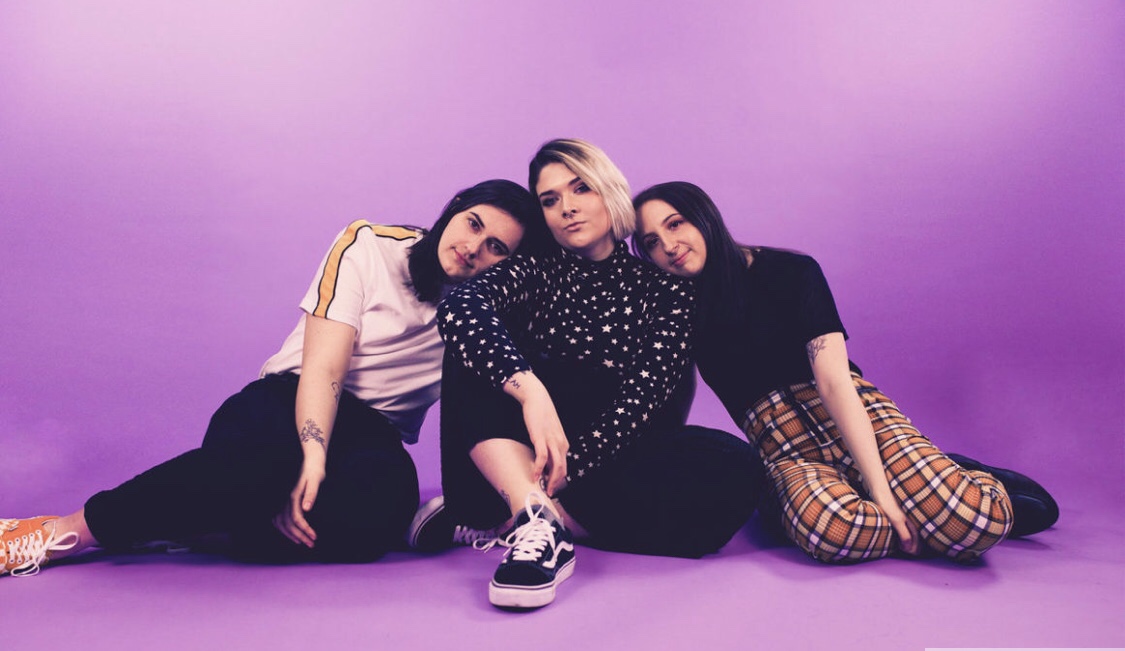 Congrats on the recent release of your new single, "Haunted". Tell us about the message that you intended to portray throughout this track and video. 
Ali –
Thank you so much! We wanted "Haunted" to explore the feelings of uncertainty and helplessness surrounding the future. Having a dream and feeling like it keeps getting further and further away but still pushing to make it happen every day.
Tell us about how shallow pools came together and the bond that you have developed through your artistry. 
Ali –
We all went to the same high school! Jess and Glynnis had been friends for a while, and then met Ali in 2012. We found out that we all loved music, and started making acoustic covers together. We decided to start writing our own songs and at first it was pretty rough but we have all grown so much and it's been really cool to see! We are truly best friends/do everything together and the band really feeds that bond. Even if we fight it's like… well we have to write 3 songs this week so there's really no time for that.
Showcasing the human in you, what is a challenging thought that you recently had and were able to overcome over time? 
Jess –
Every time we write new music, I constantly struggle with feeling like I'm not good enough or that I won't write a song as good as our last song. It's something I've been trying to work on a lot lately!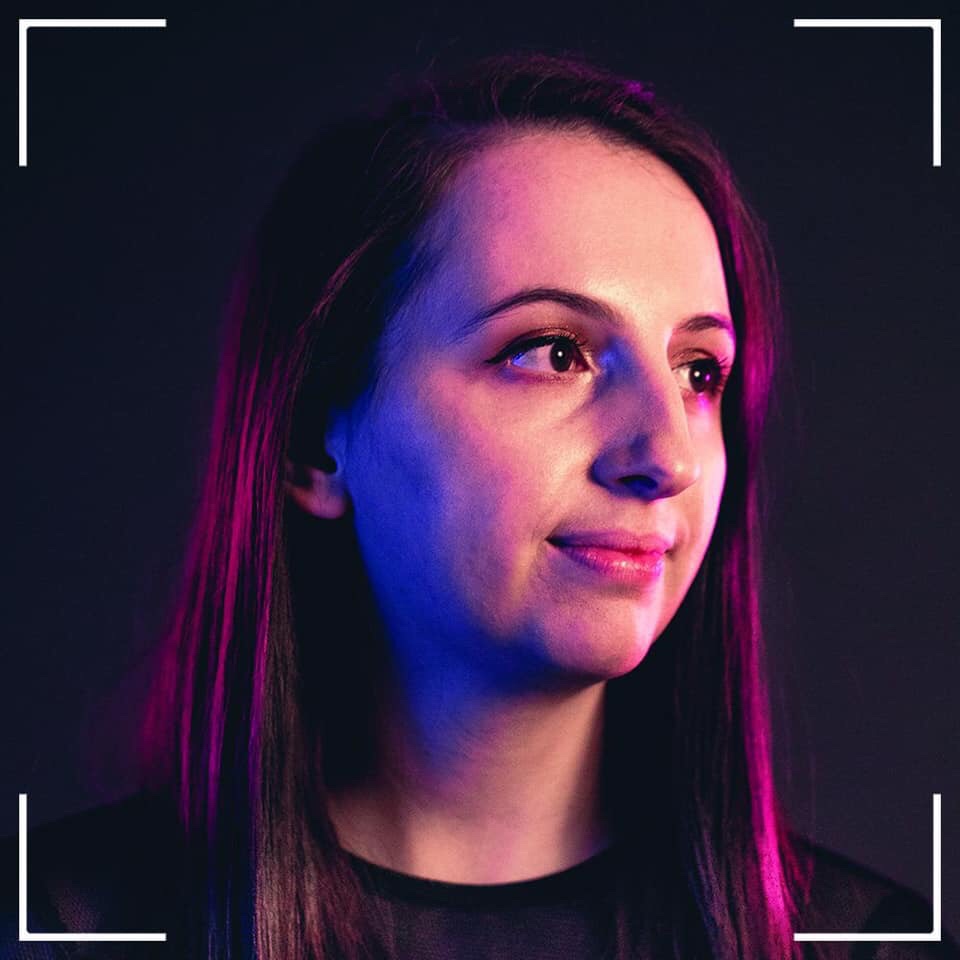 Glynnis –
I've always been dealing with insecurity, where I've felt like I'm not up to par in almost every aspect of my life. But honestly, being in a band and performing has really helped me to be more confident in everything that I do!
Ali –
I often have imposter syndrome! I feel like because I'm a woman if I'm not playing super intricate drum parts etc. everyone will think I'm not good enough. I have to remind myself that less is more and the best drummers play in the pocket and aren't playing fills every 3 measures.
What is your perception of the digital world that we live in and social media culture?
Ali –
I feel like it's a blessing and a curse! It's a great way to get your name out there and stay connected with fans who would have never heard of you if it weren't for social media, but there are also factors working against you and you basically have to be a digital marketer to get new people seeing your posts and videos since there is so much content out there!
Jess –
I love social media! It's cool to be able to connect with people you might not have met otherwise. For the most part we've had a pretty positive experience with social media as far as the band goes. There are downsides for sure, so you definitely don't want to get too wrapped up in it.
No career path or amount of followers negates the fact that you are a human being that has feelings. Tell us about some parts of you beyond being a musician that you take pride in. 
Glynnis –
Honestly, I'm very proud of my cat. I know he's not part of me but I'm obsessed with him and he's very, very cute. His name is Bibby, he's a chubby black cat, and he's very talented.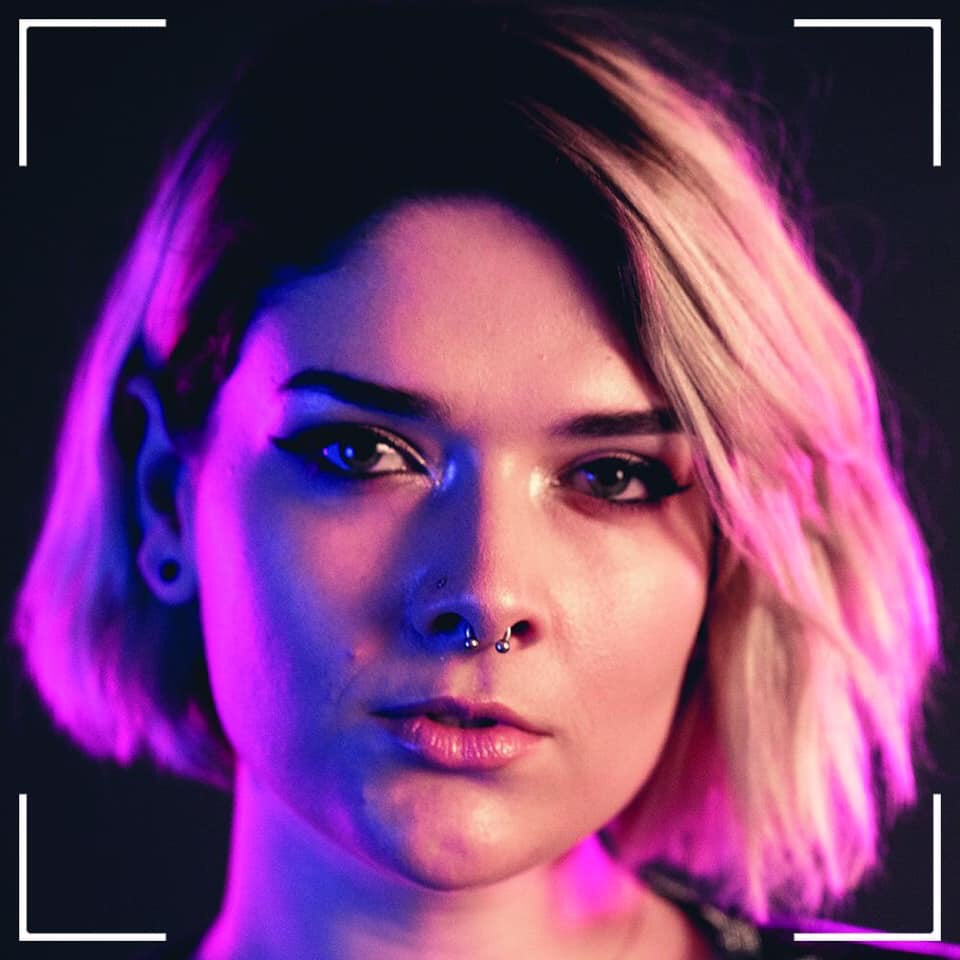 Ali –
I really like planning things! If I'm travelling anywhere I will have like 52 places to go and backup plans to the backups and I used to be annoyed by it because I lack spontaneity but honestly now I don't care, I like to be prepared!! Also bibby is a star he is the strangest cat i know I'm proud of his existence and glynnis for being a great mother.
Jess –
I've become a lot more independent over the last year or two. I moved to a new place, got a new job, etc. I've been working at that for a long time so it's something I'm super proud of! I also agree with Glynnis that Bibby is talented and I'm proud of him too.
As you are exposed to tons of stimulus, how do you proactively take care of your mental and emotional health when you're out on the road?
Ali –
We do all have full time jobs plus the full time job that is writing/recording/performing, so that ends up being really overwhelming at times.
It's just a matter of making sure that you're also doing things that make you happy/relaxed! I like watching Degrassi and the Bachelor/Bachelorette (depending on time of year), editing videos even though it annoys me sometimes, going to breweries, and I also really love shopping online/at malls.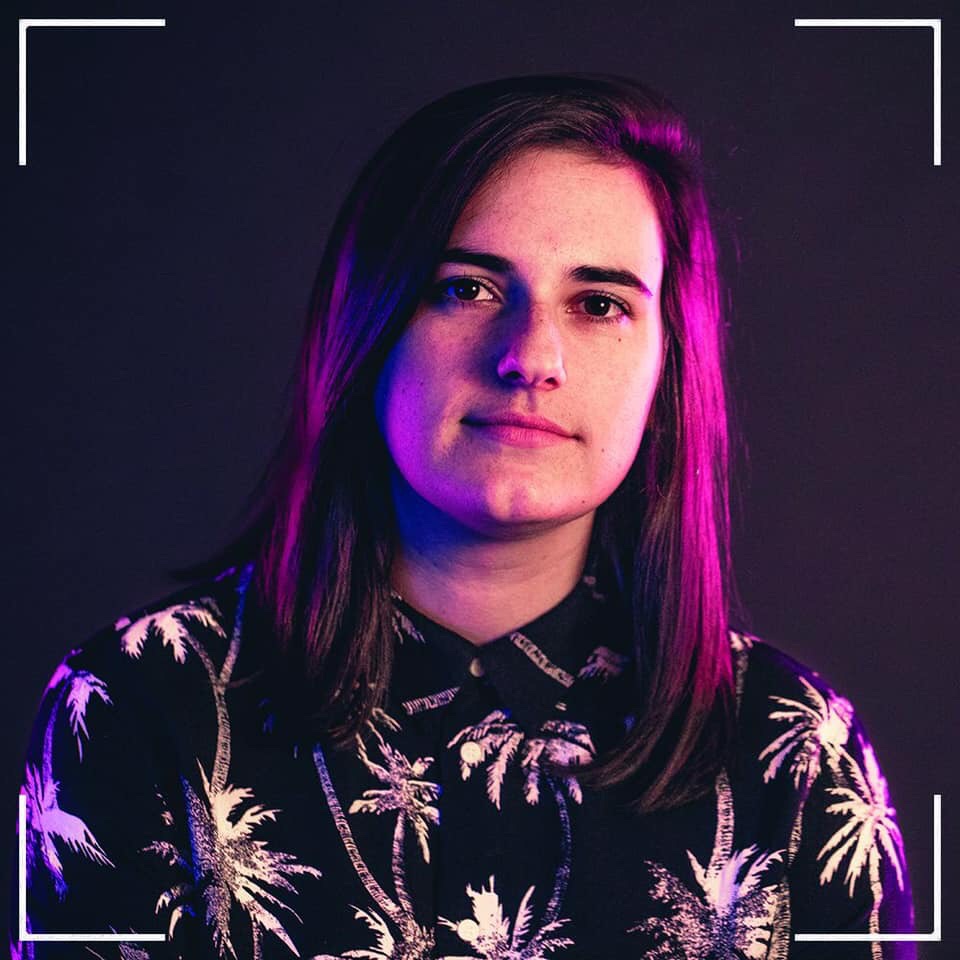 Glynnis – I think it's super important to take time for yourself. Even if it's listening to a podcast, writing, or listening to music, having time that is dedicated to relaxing/destressing can really make a difference in how you're feeling, especially with interactions with others!!
Jess – I completely agree with Glynnis! I love being around my friends and playing music together all the time, but it's super important to make sure I get time to myself too. I think we all know each other well enough at this point that we can tell if someone needs to be left alone for a bit. Also, communicating exactly how you feel helps too! It's something we're all still working on.
If you could trade existences with your favorite cartoon character growing up, who would you choose and why? 
Ali-
I really loved Arthur but I don't really think I'd want his life, it was pretty boring. So I'm gonna go with Emmy from Dragon Tales she had a SICK life, a super cool playroom AND the ability to go fly on the backs of dragons. 
Glynnis –
I was very into The Powerpuff Girls when I was younger. I always resonated with Buttercup, and I think it'd be pretty cool to be this little angsty superhero.
Jess
– I was such a big Rocket Power fan so maybe I'd be Twister! Honestly I'd be any of the characters because then I'd know how to skateboard, which is my DREAM.
Last but certainly not least, any closing messages for your fans?
Ali –
Thank you for existing and promoting us and connecting with our music, we see you/hear you. You always have someone in your corner in us!
Glynnis –
Thank you so much for listening & we can't wait for you to hear what's next!!
Jess –
Thanks so much for listening/coming out to our shows! We're super excited to put out some new songs and play in new places this year!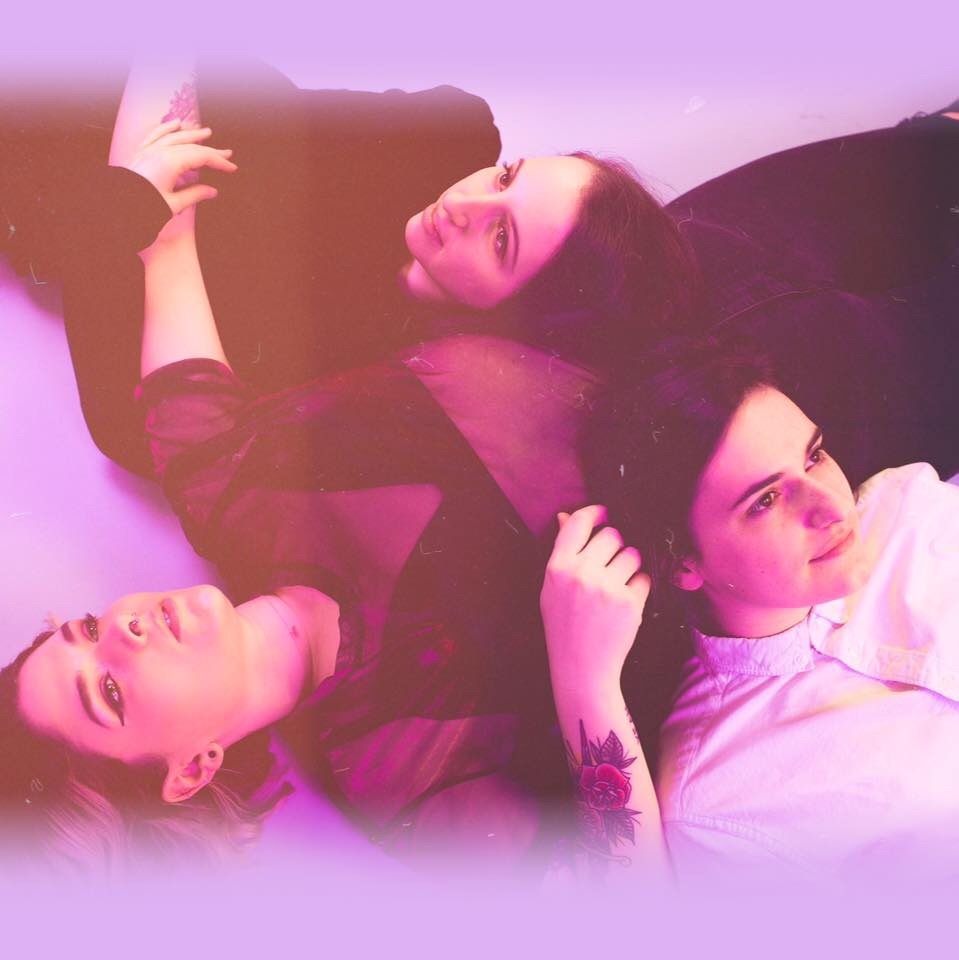 Shallow Pools Social Links: