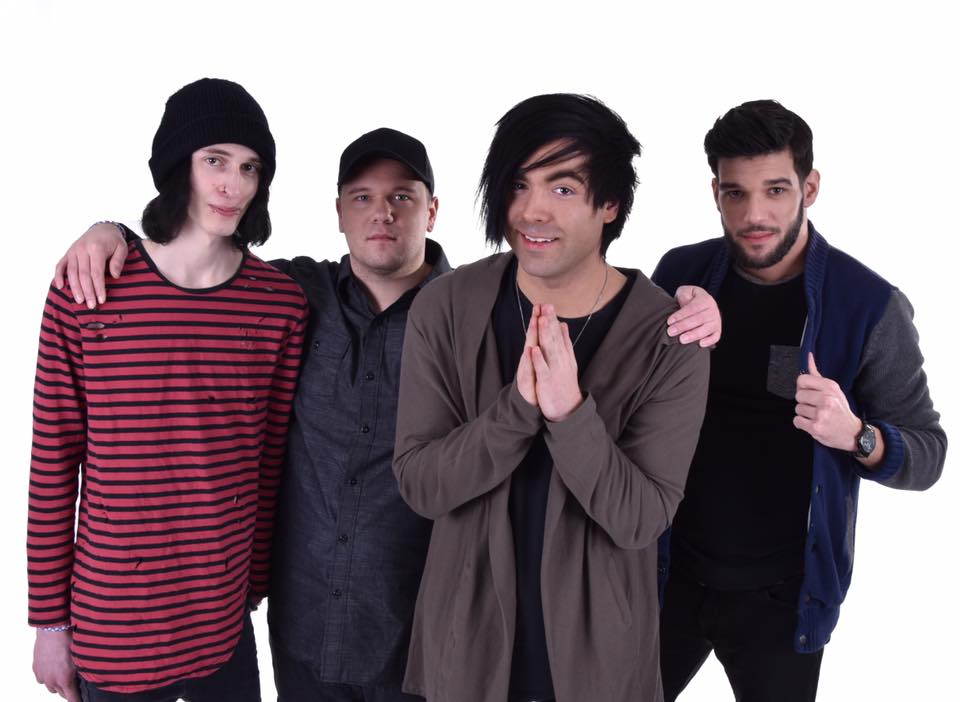 Interview: Morning in May
Ohio Pop Rockers, Morning in May, are consistently subconsciously celebrating their ability  to be on tour and share their music that is created from the heart with the world. I caught up with Lead Vocalist, Jake Bartolic, to discuss the creative process behind 'Survive The Night', perceiving social media as either a platform to your benefit to promote your artistry and connect or a battlefield, having a conversation with himself as a senior citizen and much more.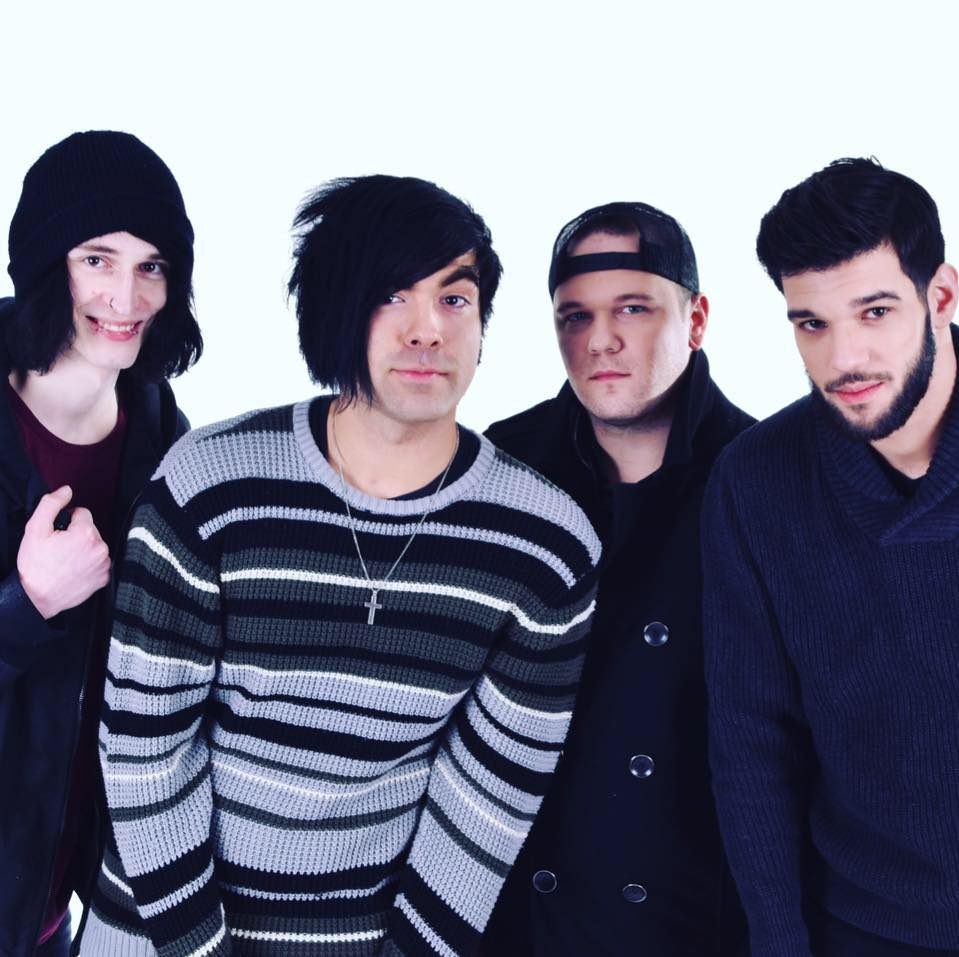 Congrats on the release of your recent EP, 'Survive The Night'. Tell us about the creative and recording process and what you learned along the way. 
The creative process behind 'Survive The Night'. Josh (Guitar/Backing Vocals) and I wanted to write an EP that encompassed elements of all the music we love and grew up listening to. We wanted break downs and pop punk elements and all of the Feelings we could pack into 6 songs. Josh and I sat down over a couple months and wrote our hearts out trying to formulate perfect songs that people could feel confident, laugh, and just simply feel something to. We write songs for when you're sitting in your bed at night alone from the world scrolling through your phone and seeing all the stuff you want to be or think youll never have. when you're completely alone and your friends are gone. We wanted a medium for people to start helping themselves from within. We learned how to write and capture those ideas and really getting our troubles into songs.
If you could sit down and have a conversation with yourself as either a child or a wizened senior citizen, who would you choose and why?
I would sit down with myself as a senior citizen. If I told myself as a child everything was gonna be okay. I wouldn't be as crazy and passionate about what I do. The fire may be doused and I would of had a safety net. Therefore, I pick my senior self and figure out what I could have done better or faster to help myself actually enjoy things in life instead of always trying to progress.
Showcasing the human in you, what is a challenging thought that you recently had and were able to overcome over time?
A challenging thought I've had to or always have to overcome is the doubt and struggle our whole career. "What is this for?", "Have I wasted my whole life on something that'll never be?', "Am I destined to fail because I'm made for something else in life and just haven't figured it out?"…..Over time these questions sway back and forth from worse to motivation and our progression and goals we achieve and lives we touch just prove me wrong and I love that.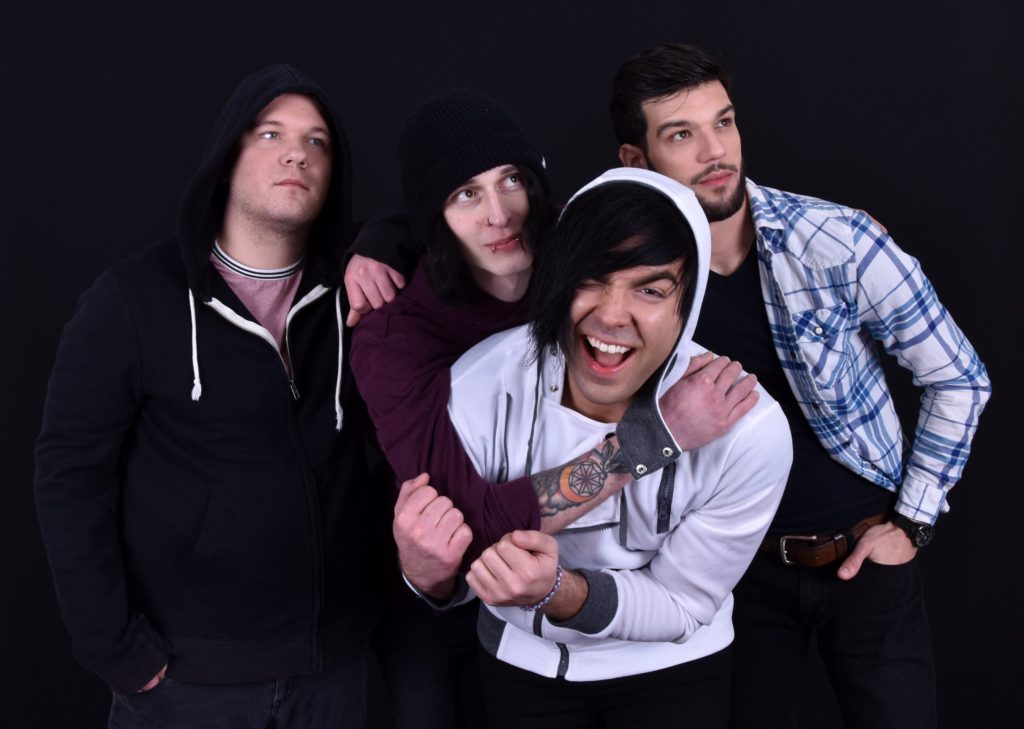 What is your perception on the digital world that we live in and social media culture?
Our perception on the digital world. I believe there's always a balance in life. With the digital world being more accessible to get your music or whatever you're creating out there. everyone else is as well. So it's easier but your competition is stiffer. Figuratively we shouldn't be looking into our neighbors yard to see what they're doing or how well, but were forced to on social media. it could be motivation or horribly discouraging. Social Media just like anything else isn't the problem, it's people. A platform is only a foundation or a battlefield depending on how its used.
No career path or amount of followers negates the fact that you are a human being that has feelings. Tell us about some parts of you beyond being a musician that you take pride in.
Parts of us beyond being musicians; we're entrepreneurs. I myself do a little bit of everything. I do woodworking, metal sculptures, skateboard, all of those as hobbies. But what the guys and I share is that we love just being therapists for people, friends/fans whatever it is we all love talking about life to others and just sharing stories. We always wanted to help lives and spread so much beauty. We don't have a lot of time here so we wanna do as much as we can with the time given.
As you are exposed to tons of stimulus, how do you proactively take care of your mental and emotional health when you're out on the road?
Honestly being on the road is our dream come true and with that being said, we also get those questions "Does this matter?", "Are we close to where we want to be?"….. We love our families and friends of course but we have different lives and none of them really know what's going on or how far we are or the fact that people all over the world listen to our songs and were out here doing what we do. So the guys and I all share the same separation. We have something to go back to but we really don't have anything to go back to if that makes sense. So our mental states always swaying. It's like, " Cool we can be on the road forever cause no ones checking in on us….oh… no ones really checking in on us."…..So like i said there's always a balance. We really have each other so we kinda just write the best story we can with each other.
You have toured with a wide variety of musicians over the past years and have played at some major festivals. Tell us some words of wisdom that you collected along the way.
Words of wisdom. Always be nice to everyone. No one owes you anything. Smile and be grateful you're there. Always be on time and make everyone else's job as easy as you can. Always help. Yes even if they're not good to you.
Last but certainly not least, any closing messages for your fans?!
Find the beauty in all things and create it where there is none. Something I like to say. Life's not what happens to you, it's how you react to it. Never see your problems as crutches only lessons.
Morning In May Social Links:
10 And 8 Management: