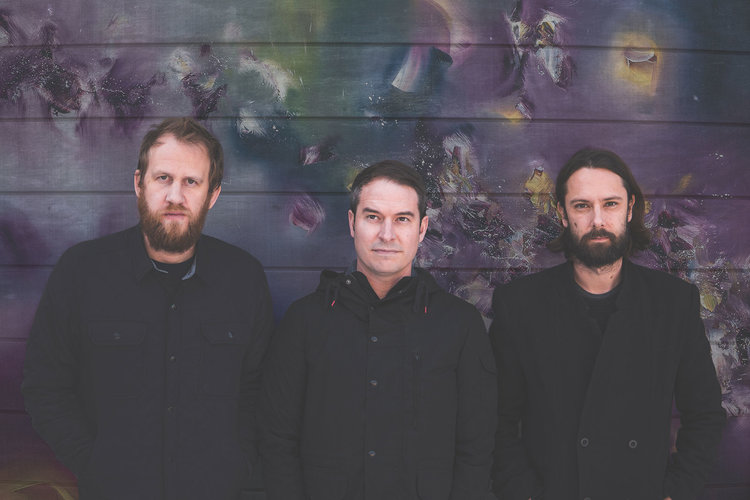 Virginia Rockers, Mae, have consistently stretched beyond boundaries to experiment with sound while infusing their artistry with frequencies to obtain special musical components that provoke and support healing responses from the mind and body. I caught up with Lead Vocalist,
Dave Elkins
, to discuss the dynamic creative approach taken for 
'Multisensory Aesthetic Experience'
, the importance of remaining present, creative freedom working with
Tooth & Nail Records
, being mindful of breathwork, meditation, remaining in tune while on the road and more.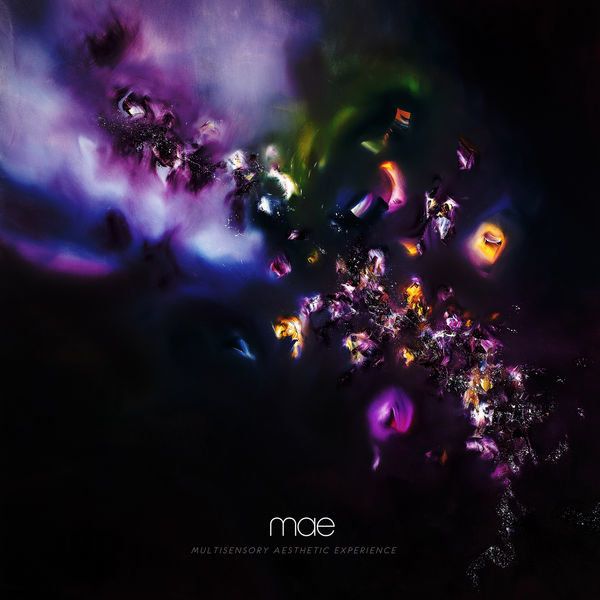 Congrats on the recent release of 'Multisensory Aesthetic Experience'. Tell us about the creative and recording process of your fifth album and what you learned along the way.
It took a lot longer than I think we expected it to take. I made the record at my studio right outside of Nashville. I started making the record in December of 2017 and the album came out in November of 2018. It took us about seven-eight months of 2018 and even a bit of time before that. It was certainly one educational process.
From my perception, it seems as though you guys approached 'Multisensory Aesthetic Experience' from a multidimensional artistic approach that encompassed far more than just the music. I have been listening since the days of 'Destination: Beautiful' and 'The Everglow', and it seems as though through this release, you created a sensory experience that subliminally showcases the maturation of your artistry. You are stretching into the fields of science, neuroscience, the incorporation of mindfulness, sensory balance, resonation and more.
Wow, I really appreciate you saying that. Back when we made 'Destination: Beautiful', we were just kids in the studio with an opportunity to experiment. It was our Bass player's studio at that time. Therefore, any idea that we had whether that be sonically, lyrically and emotionally, we tried to execute. We wanted to try to convey something and we were willing to take that time to find that place of sonic expression. Ironically, in my studio around 15 years later and now, that is the exact approach that we took to make 'Multisensory Aesthetic Experience'. We were able to spend time learning so that the sounds that we were hearing in our heads and the ideas that we wanted to approach with our minds were available for at least try.
Oh yeah. How refreshing it must have been to not have the potential pressure of a record label deadline for the album. As of recently, bands and musicians have been pushing out content on a steady six-month per release basis which I perceive stifles the natural creative release.
Yeah. We released 'Multisensory Aesthetic Experience' with Tooth & Nail Records which is the record label that we had our earlier records out on. They have always been so encouraging and enabling. We are told that we are going to go make a record and it is a joy to be able to go make exactly the album that we want to make. That is how we approached this latest release which always ends up being a good situational experience. You don't feel any pressure, all you see and feel is opportunity.
Yeah, and that is where your core thoughts and feelings spill forward from you and through you without thought. No career path or amount of followers negates the fact that you are a human being that has feelings. Tell us about some parts of you beyond being a musician that you take pride in.
I was 20-years-old when our first album came out and I am 37-years-old now. A lot of changes have happened in my personal life which will now be a part of my artistry moving forward. Moving to the studio was a huge accomplishment for me. I was just bouncing around at other studios and working with other Producers while learning to become a Producer myself over the years, and I finally have my own space where we can just create. We made the most recent record at my studio as well. It is nice to see other artists come in and take their time to make music and feel invited to my studio and space too.
I bet, as you have created your own intimate atmosphere that mimics you. You guys have been going since 2003. How do you proactively take care of your mental and emotional health when you're out on the road?
That's a wonderful question. Breathing.
Yes, actual breathwork. You'd be surprised; I have learned through experience and conversation that majority of individuals are indeed not in tune and/or knowledgeable of their ability to reach states of euphoria and tame the body and mind through their own breath.
It's so important to slow down. It is so important to breathe. It is so important to meditate, to contemplate. And to do so with a postere of gratitude. There is so much going on to deal with and struggle with and have upon that can bring upon anxiety, doubt and even hopelessness. Those are all real things that don't go away.
We all subconsciously collect excess stimulus without even knowing it.
That is exactly right. On our new album we have a song that closes out the record by the name of "Flow" which is an example of a particularly meditative and contemplative piece. It was very intentional for both ourselves and our own creativity and for all of our listeners. We really wanted to give traditional Mae songs and lyrics to sing along to and think deeply about, yet we wanted to create some instrumental songs while experimenting sonically to lead others and ourselves toward reaching a meditative and contemplative space.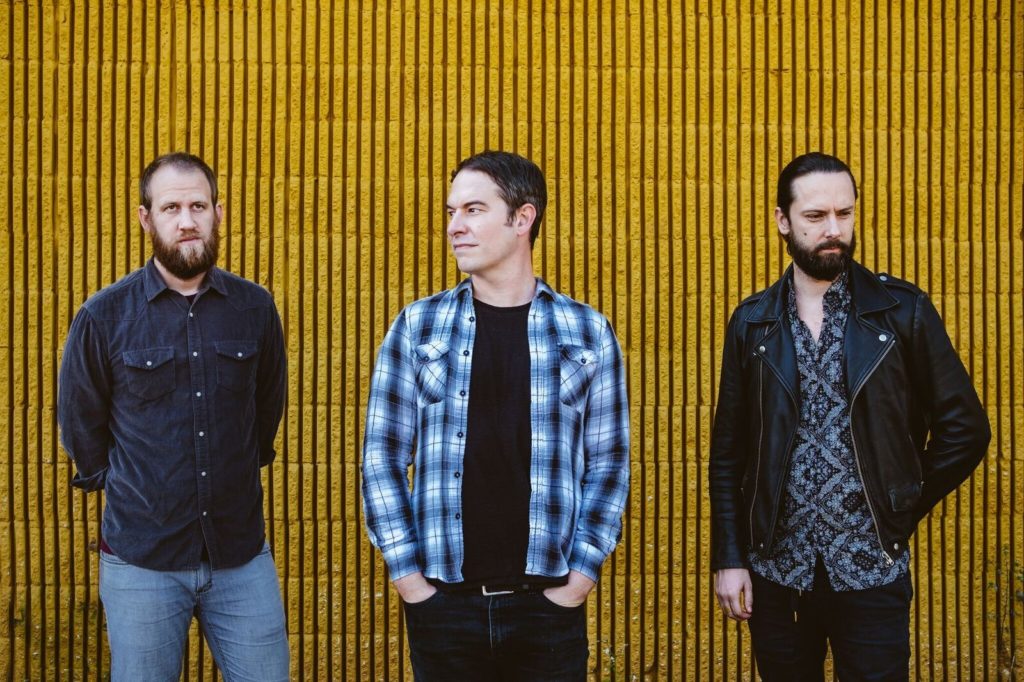 Did you pay attention to and/or tune the hertz and frequency of the music while creating it?
Yeah, we did. We took an emotional approach. We took a mathematical approach. We just really made share that when we were putting these sonic and esoteric ideas together that we were hitting our sweet spot which invites as many people in to get contemplative, to meditate along with us.
Powerful. How do you proactively tend to yourself on the road?
Right now, I feel that it is important to be present. Touring is something that I have been a part of ever since I was 19-years old. At one point, I was just excited to be on the road. And then there was another point where I was wrapped up in the industry, statistical side of success and asking questions. I was always asking how many tickets that we had sold, what were the numbers at the merch table, etc. I found that to be really distracting in hindsight. It is really important to be present. The moments while on stage connecting with our friends in the crowd mean the world to us. As I mentioned, I am 37-years-old now and I started touring when I was 19-years-old; to still be able to do this is great. It is more so about meeting people at shows now and meeting as many people as I possibly can. They are escaping from their day-to-day lives to listen to our music and sing these songs back to us. There are so many people at shows that share their stories with us and share how our music has complimented and inspired their life experience. It is really important to be present to all of that. Those are the moments that will stay as imprints on my brain over the years to come.
Indeed. As a touring musician, you are constantly out on touring cycle collecting and then taking the time to reflect when you get off of the road and artistically refresh yourself through the recollection of your experience.
Absolutely. We are in the middle of
tour
right now. We just played Sacramento last night. Being on the West Coast is wonderful in January. The weather has been great. A lot of touring musicians do not tour in January because they are playing their music in parts of the states where it wouldn't be very wise to tour in January. We planned this out and are really happy to be around 50 and 60 degree weather every day and a lot of sunshine. As I mentioned, it is all about meeting people on this tour and the music is all about self-expression for me.
Last but certainly not least, any closing messages for your fans?!
I am really proud of the album that we made. It does hit on many levels. The multisensory aspects of it are incredible. We have sight in the form of
virtual reality content
that accommodates each song on the new album that includes a VR viewfinder. The artwork for the album was created by a good friend of ours who is a wonderful painter and artist who has synesthesia, therefore, when she is listening to music, she is seeing colors and imagery in her mind. As we were making 'Multisensory Aesthetic Experience', we kept sending her the music throughout the process and the album cover is actually her interpretation of the 11 songs on canvas. We have all of these other options to create multisensory experiences for listeners and I really hope that people start to get into that because we are starting to include that in our live performances as well. Every night on stage, we play one song where if you do have that option (which you can buy at our shows!) you can bring it to the show and it really enhances the experience. Thank you so much for all of your support. 
Mae Social Links: