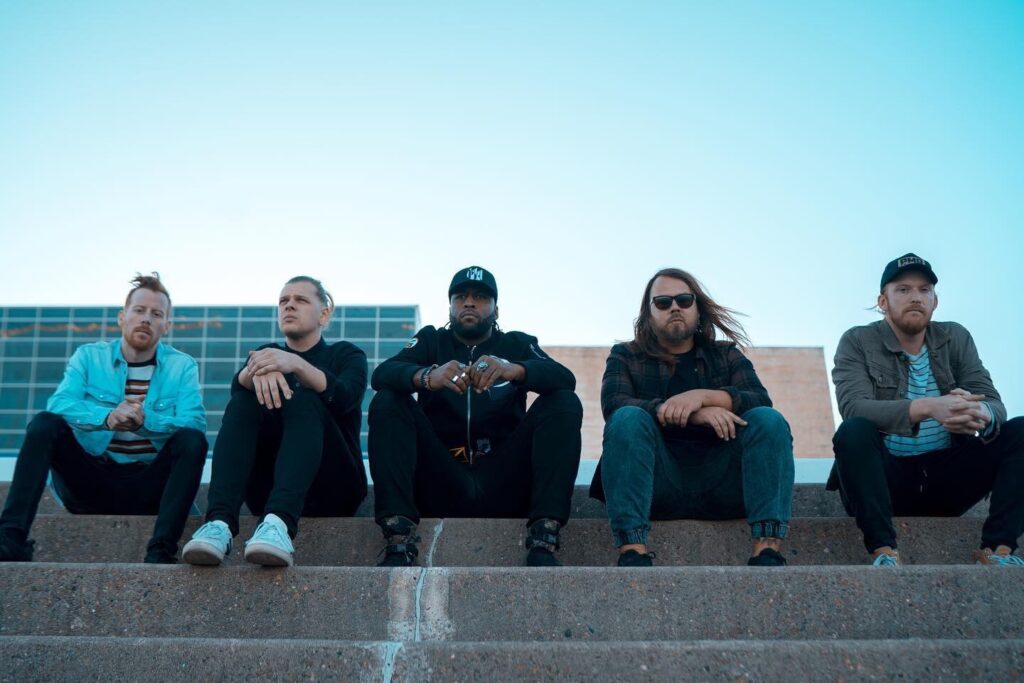 Interview: Fire From the Gods
Austin natives, Fire From The Gods, are the full forced musical embodiment of empowerment. Blending a variety of genres including Hip-Hop, Metal and Hardcore, the Lone Star State gang has a lot to deliver and a lot in store. I caught up with the guys to further discuss being a part of Rise Records, not taking shit from anyone, how social media has expanded their artistry and more.
First and foremost, introduce yourself to our readers. How did Fire From The Gods come to life?
My name is AJ and I am the vocalist for Fire From the Gods. FFTG has existed since 2007. FFTG under its current guise has been together for about 2 years. After various lineup changes over the years we now have a solid 5 member setup that we are very pleased with.
Your Rise Records debut, 'Narrative', was a total hit with fans. Tell us about the creative process behind the album.
We wrote this record in about three parts. A majority of the pre-production was written and recorded in Texas with our co-writer and producer Robby Joyner of Black Book sound. The vocals and lyrics which took the most time were written by me in NYC where I lived at the time and the final product was recorded with David Bendeth at the house of loud in NJ. There is a lot lost in translation when sharing files back and forth. The plan was to record in Texas then have the record mixed somewhere else. Fortunate for us a window of opportunity was opened and we got the chance to record with David Bendeth in New Jersey. That move took the record and creative process to a whole other level. Over about 30 days during the holidays we knocked it out. The end result was 'Narrative'.

Did you have any goals or intentions going into the studio before the recording process began?
We went into the situation with D. Bendeth and The House of Loud knowing that we were going to have to step our game up. Many great records have come out of that place. The only real intention was to take full advantage of the opportunity. We had some prepro but we were unsure of what we were going to produce. The label was very chill and very supportive. The folks at Rise were like give it your best shot. Everything we sent they loved so we kept going without hesitation.
Have you been on the road testing any of the new material? If so, how have your fans been reacting to it?
The last two tours we've played all new music from 'Narrative'. The response has been mega! We played two very different tours. The Browning tour was closer to the metalcore "scene" that FFTG comes from. There wasn't much of a surprise that the fans of The Browning were into the music. The Otep tour was a very different landscape. Her fans are very dedicated to her and they embraced us. Many had checked out "excuse me" prior to the show. They came prepared to see us. We had great time.
Is there another band that is signed to Rise Records that you would like to recognize for their musicality?
For sure. Rise has such a diverse roster at the moment. It's very easy to find something for everyone. I really dig Of Mice and Men's transformation over the years. Their last two releases are a testimony to the band's maturity and experience. Tiger Army is an awesome band I grew up listening to. Their current Rise release is just as good as anything they've put out in the past. The new Crown the Empire is great another band that is changing and maturing. Cane Hill is the very embodiment of the best aspects of 90's and early 2000's Nu metal. Rise is a pretty cool place to be right now.
What bands or artists influenced the sound and playing style of Fire From The Gods?
So many. We talk about our diversity in the band a lot. Because we have such contrasting backgrounds. But we all share a common love for heavy music which ultimately influenced our record. There's a bit of The Deftones, Poison the Well, Slipknot, Metallica, Rage against the machine, Sevendust, Sick of All, Hatebreed, Norma Jean, The Bled, The Used, Meshuggah, 90's hip hop, NYHC, pop punk the list goes on. We could chat for days about the bands that influence us.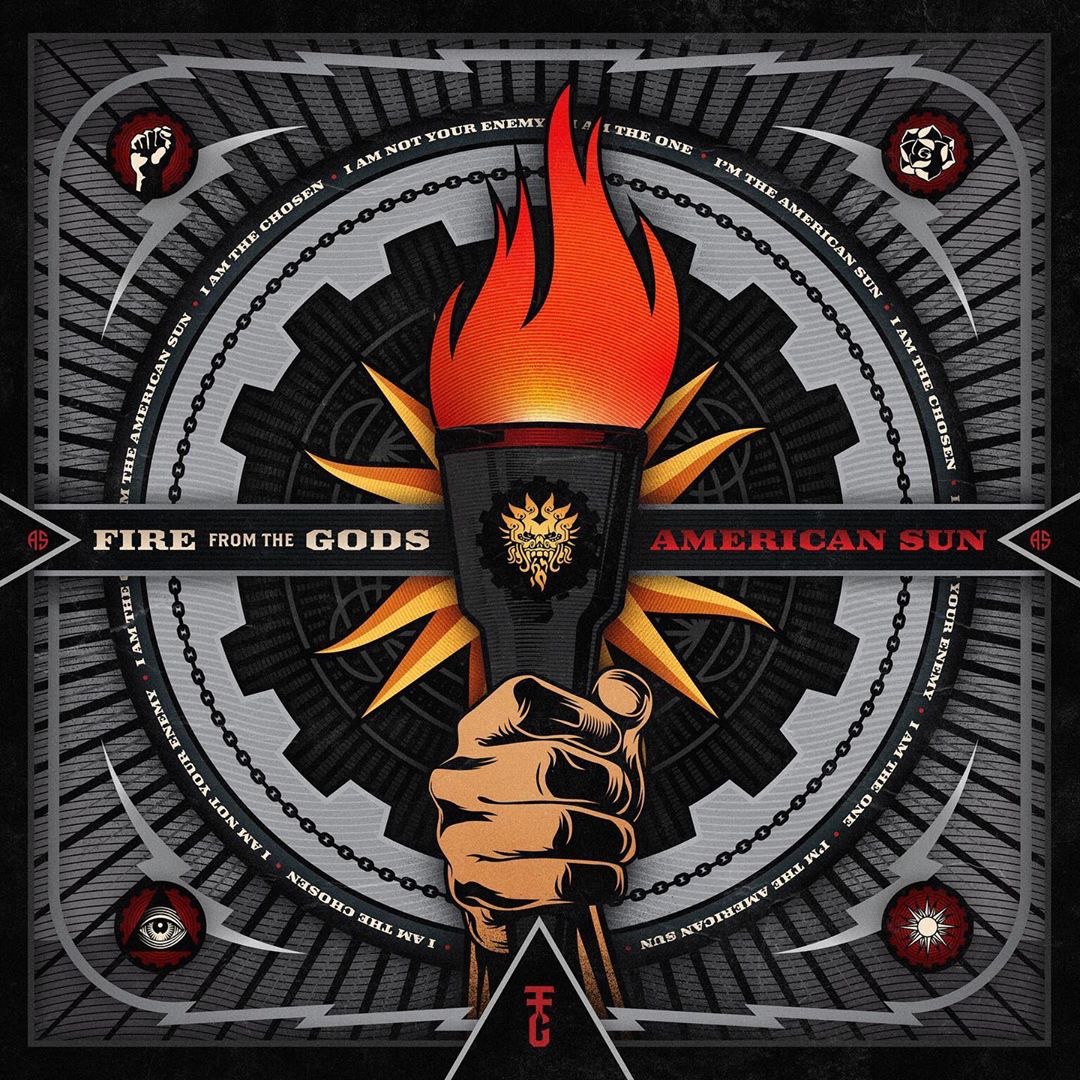 Have social networks been a key asset of creating your audience?
FFTG had a pretty solid social media before our signing. Due to the band having an already extensive history. Each release prior to Narrative had a distinct sound with attracted fans from all over. So ppl have been talking about the band for a long time. It definitely helps. I don't think it's the end all be all for a band's career. But it is certainly a fantastic tool to help build a career. I believe in the old school formula, you write a record you tour the record and you sell the record. Too many bands live and die on social media these days. There's no substance especially if that's your only method of reaching fans. You have to play shows compounded with a solid social media presence to survive these days.
You guys have a fierce amount of energy which is highlighted on your album but as well as in your live performances, Do you guys have any pre-show rituals to harness that energy?
Besides the usual stretching, warming up stuff we all just kind of do our own thing before the set. Bonner jams super high energy bands before showtime to The Bled, Every Time I Die, etc. Rich does as well sometimes. Jameson, Drew and I kind of zone out and get our minds right. FFTG shows are very high energy. We try to be relentless on stage.
Last but certainly not least, do you have anything that you would like to share with your fans?
Again, thank you all for taking your time to speak to us. Keep your head up and don't take shit from anyone. Peace.
Fire From The Gods Social Links: