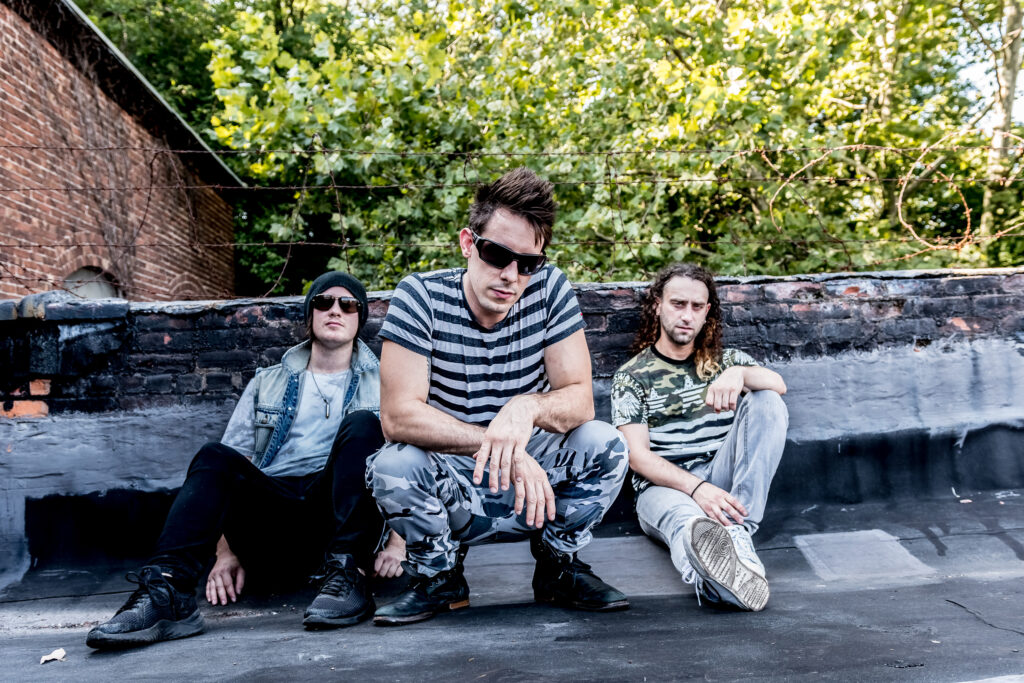 New Jersey Rockers, American Grim, are steadily making their way into the hearts of Rock lovers around the globe with their infectious riffs and stage presence. On the brink of the upcoming release of 'Ultra Black', I caught up with the guys to discuss the discomfort of losing a loved one, learning the value of defeat through martial arts, learning through observing fellow touring bands and more.

Congrats on the upcoming release of 'Ultra Black'. Tell us about the message that you intended to portray throughout the new album.
In a world where nothing is given and your trying to find your purpose, "Ultra Black" did just that for us. We wrote Ultra Black in a very dark time in our life as a band. This is an album about overcoming your weaknesses and gaining control of your demons.
Though a broad question, what have you learned about yourself and what skills have you developed through working in the music industry.
Patience is the key, stay humble, and your nothing without a vision.
Showcasing the human in you, what is a challenging thought that you recently had and were able to overcome over time?
Losing a loved one. Seeing first–hand how life can end so quickly. The

discomfort may

never end, but through that hardship it

is made clearer that life is an incredible give and needs to be lived to its full potential. When you realize how fast it can all end, the little problems in life

can fade away and allow you see things clearer.
What is your perception on the digital world that we live in and social media culture?
I think as much as it gives a chance to create, it gives a chance for everything to be less genuine.

We will continue to embrace whatever form a media we can to tell our message, but nothing will ever compare to seeing us perform in a live environment.
No career path or

amount

of followers negates the fact that you are a human being that has feelings. Tell us about some parts of you beyond being a musician that you take pride in.
Being primarily a musician and martial artist.

I have learned the values of defeat. Over and over again. You must live balanced. I constantly put

myself in bad positions while fighting, just to work–out of them. When training is over,

it's like I'm recharged to take on life and all the crazy things it throws at me. This

translates to staying composed in high pressure situations with the band, on stage or just in life in general.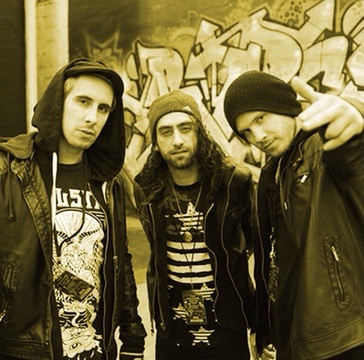 As you are exposed to tons of stimulus, how do you proactively take care of your mental and emotional health when you're out on the road?
I try to eat the same way I would eat at home, focused around

a high protein diet.

I work–out when I can, and just tell myself " You

are

doing what you always wanted to do, play music".
You have toured with a wide variety of musicians over the past years and have played at some major festivals. Tell us some words of wisdom that you collected along the way.
I think being around bigger and more established bands makes you level up. It's not easy to tour, especially for a long time. So

you

pay attention to what these older bands are doing, watch how there production and crew operate

and how they work as a team.
Last but certainly not least, any closing messages for your fans?!
Our Latest single "Nightmare" has reached just under 1 million views on

Youtube. We just want to thank everyone for the support of our new album 'Ultra Black'. We are truly looking forward to getting a chance to meet you all on the road!
American Grim Social Links: