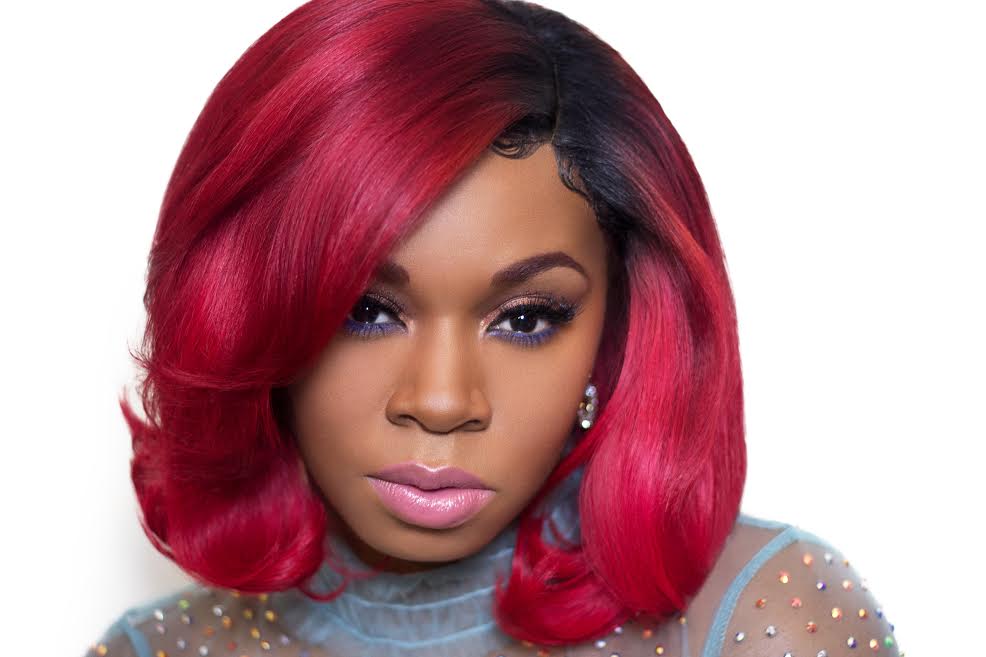 Soulful, grounded in positive intent and delivering a Motown vocal style that listeners could never forget, Ali Caldwell is it. I caught up with the New Jersey Musician to discuss the Summer of 2019 release of '88', her experience on
The Voice
, keeping her family and best friends close while touring, clearing space for a healthier mindset and more.
Congrats on upcoming release of '88'. Tell us about the creative and recording process in the studio and what you learned about yourself along the way.
'88' is scheduled to come out Summer 2019! The process is going really well and I am working really hard to make it perfect.
Let's talk life beyond 'The Voice'. How have you handled spreading your wings and transcending as a musician ever since you have moved on from your experience on the show?
After my time on The Voice I realized that I have grown so much as an artist. I have grown in my performance skills as well as vocally. Seeing the growth made me want to keep going harder, and I was very proud but well aware that I still have some growing to do and was ready to take on the world after coming off of such a platform on a high note.
Showcasing the human in you, what is a challenging thought that you recently had and were able to overcome over time?
I would worry about what people thought of me. If I was pretty enough. IfI was the perfect weight, if my hair was straight enough. Many non-productive thoughts would constantly run through my head so much that at one point it took control. Basically, lots of over thinking. Through growth, self-love and realization, I am in a much better head space then where I used to be but AS A HUMAN. I learned not to be too hard on myself and realize that no one is perfect.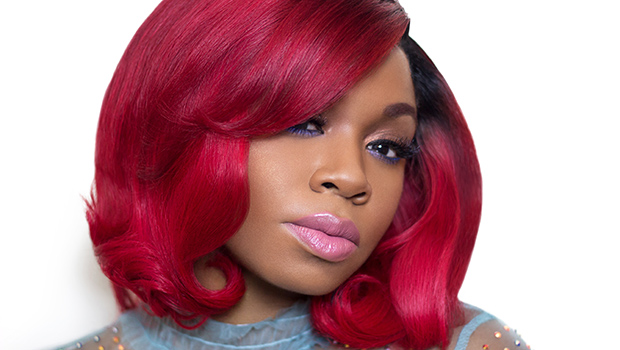 What is your perception on the digital world that we live in and social media culture?
I do believe that social media has literally taken over not only our younger generation, but the world. I admit It's fun, but some don't know how to separate the internet world from their actually reality, and to me that's the scary part. But overall, I love the positive things about the internet and social media. I love the ability to touch and talk to my fans globally at the click of a button. For me it's my vehicle to spread love and positivity worldwide.
No career path or number of followers negates the fact that you are a human being that has feelings. Tell us about some parts of you beyond being a musician that you take pride in.
I've always taken a lot of pride in my relationship with my family. My grandmother is literally my heart, putting a smile on her face always makes me proud. I'm very proud of never getting in any trouble as a young lady coming out of high school and figuring out this thing called grown up life. I remained focused on doing whatever it takes to accomplish my goals. Being a focused and driven woman in a male dominated world especially in this industry; I take LOTS of pride in that. As a young girl I've always been one to never like to ask anyone for anything including my parents. I've always wanted to prove to them I can figure it out on my own and I have been doing just that for years making my parents and myself very proud. I take pride in being the best person i can be and spreading as much light and positivity to those I come in contact with.
As you are exposed to tons of stimulus, how do you proactively take care of your mental and emotional health when you're out on the road?
Massive amounts of prayer! I'm never afraid to pick up the phone and call my parents,  grandma or best friends to bring me back to reality, and keep me grounded and humble. I make it a habit of keeping the circle of people around me clean and beautiful. I believe the energy we keep around us is very important when it comes to mental, emotional, and physical health. Peace and a stable mind are everything to me. I love life drama-free!
You have toured with a wide variety of musicians over the past years and have played at some major festivals. Tell us some words of wisdom that you collected along the way.
There are a few things I never forget. Some very important people have shared with me as advice and uplifting words of encouragement while touring and traveling (to name a few!) which are….
"Be Yourself, It's Okay"
"Perform like it's your last time"
 "Leave it all on the stage"
 Patti Labelle once told me, "People will hate for no reason, but your job is to remain a class act, smile, love them anyway, and then kick their butts later!", and these words I have always kept with me and it helps me so much every day.
What do fans of Ali Caldwell have to look forward to in 2019?
My new album, '88', will be released in the Summer 2019. new videos, more collaborations with some of my favorite singers, more show dates and a possible States tour and European tour. Of course, my limit is beyond the stars so who knows. I do know 2019 will be special. How special? MyAlikats (fans) and followers will have to stay tuned to watch and see.
Last but certainly not least, any closing messages for your fans?!
I absolutely adore my Alikats. Without them I wouldn't be where I am today. Without their undying support I wouldn't have a following or a career, so I'm beyond grateful for each and every Alikat that loves and supports me and my journey and my dreams. I truly feel like we are riding this thing together. I can say thank you over a billion times and never get tired! It literally means the world to me. I'm very excited to share this new music. I can't wait!
Ali Caldwell Social Links: