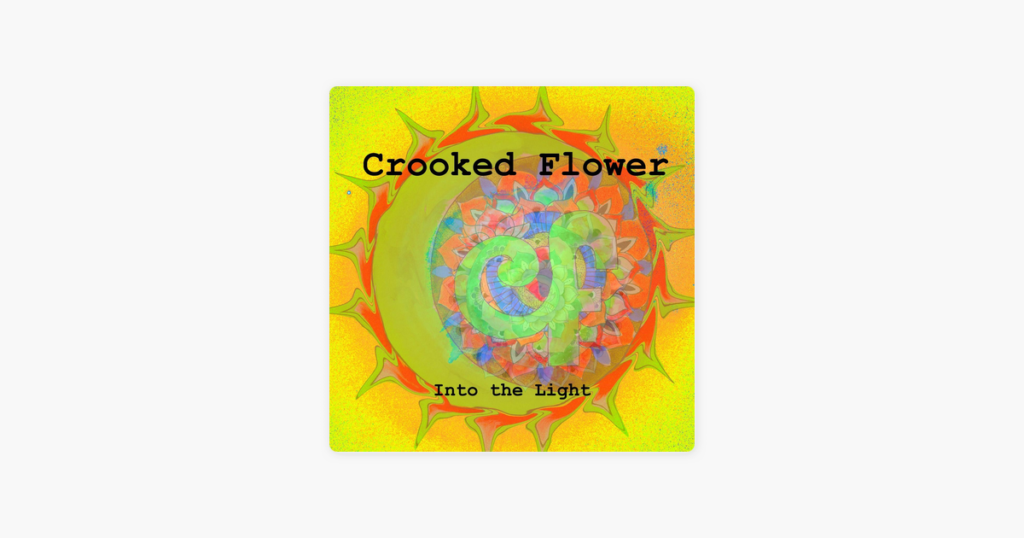 California Psych Rockers, Crooked Flower, Release New Album: 'Into the Light'
California Psych Rockers, Crooked Flower, are awakening energy within and bringing forward a world of kaleidoscopic light throughout their latest full-length album release, 'Into the Light'. Here's our track-by-track thoughts.
Kicking off with the first track, "Dancing", Angelina Dang's vocals swiftly creep into the hearts of listeners as a simple lyrical journey speaking of swinging the night away mimics the likes of Eurythmics in their 1983 'Touch' days. The second track, "Search Warrant", slows it down to lyrically speak of tragedy that may be a therapeutic ode to closure when it comes to a personal experience or a dose of fiction that keeps listeners minds' stimulated over Indie instrumentals that are smooth and welcoming to the spirit. "Freedom" is the third track that blasts right off with an edge as the California Rockers bring forward their mutual yearning for peace over toned-down instrumentals that match the lyrical intention of reaching a place of clarity. The fourth track, "Let You Go", begins with a Groove inspired instrumental that gently takes listeners by the hand toward release of what no longer aligns with the life that the members of Crooked Flower are beginning to create.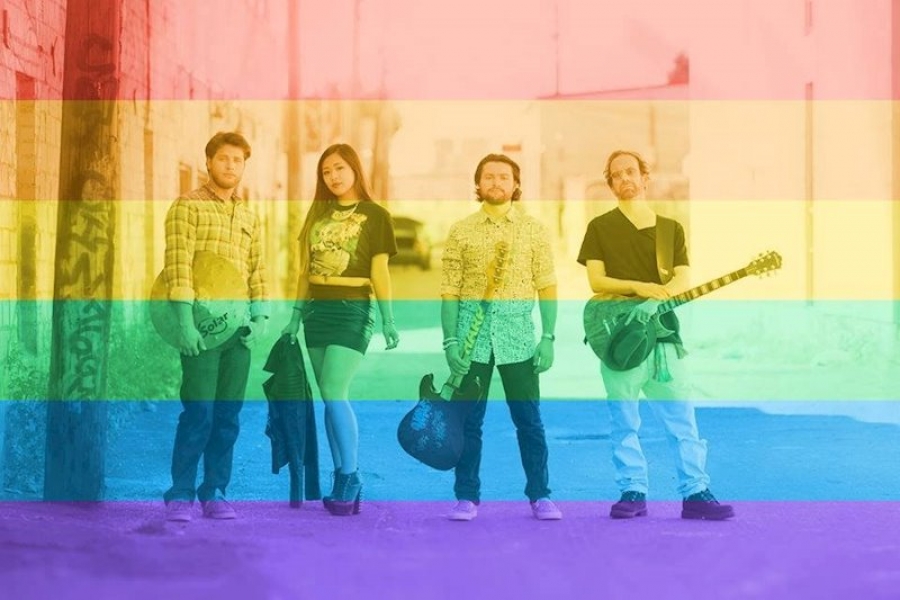 "Around and Around" is the fifth track that begins by instrumentally mimicking the likes of Yes and swiftly shifts into a place of acceptance when it comes to no longer giving one's energy and time to a person, place or thing that doesn't serve the positive growth of oneself. The sixth track, "10 Million Seeds", lyrically takes listeners through a psychedelic tunnel of thought as the members of Crooked Flower recognize their small place in this massive world which is one of the most liberating inner revelations to discover. "Falling" is the seventh track that begins with the instrumental feel of a song by Santana and then grooves into a lyrical deep dive into the life of a soul sporting rose-colored glasses that are blocking their reality and truth. Closing out with "Own World", Crooked Flower subconsciously inspires listeners to create their own rules and choose not to succumb to society's common ways of being.
It is evident and felt that Crooked Flower is a band that creates music for one of the right reasons; for the love of making music. If you're a fan of fellow musicians such as No Doubt, Ramones and The Jam, then keep an eye on the ride ahead for Crooked Flower on
Soundcloud
.
Crooked Flower Social Links: