San Francisco Rockers, The General Maynyrd Band, Release New Self-Titled Album
San Francisco Psych Rockers, The General Maynard Band, are life-tested and seasoned veterans in the world of Rock and beyond and are in the midst of celebration as they just released their latest self-titled album. Here's our track-by-track thoughts.
Kicking off with the first track, "Talkin' To My Fish", the guys stroll right into a unique touch of instrumentation that carries out and showcases the 1970's flair that pours forward as Lead Vocalist, Dave Combs, soothes the sorrows of listeners with his soft vocals. The second track, "Sinner", kicks off with a blast of instrumental soul that turns into the guys kicking it up a notch as lyrics that contemplate love felt for a sinner transforms into the guys holding them accountable for their own sins. "You're My Type" is the third track that any woman would love to have dedicated to them as the guys of The General Maynard Band stand tall and firm in their interest to take things a bit further with the apple of their eye. The fourth track, "Catch A Pirogue", feels like a walk in the desolate desert while the harmonica slowly eases listeners into the lyrical content that is full of loose fun and flirtation. "Trouble Is My Business" is the fifth track that slows it down into an acoustic ode to the guys carrying out their rebellious ways throughout their daily lives. The sixth track, "Can't Stop Rockin'", begins with a refreshingly elongated instrumental push of heavier Rock 'N' Roll which showcases the dynamic musicianship that consists through the band. "Glad To See You" is the seventh track that begins slow yet picks up the pace right up into a spirited and free lyrical dose of appreciation for the sheer presence of another. The eighth track, "General Suchmang", feels like it came right out of the discography of The Eagles as lyrics that twist and turn through indecision showcase the humanness that the band approached the release with. "Alligator Freak Show" is the ninth track that is full of soul as lyrics that carry out the desire to further connect with a wicked lady click and leave listeners in a state of glee. Closing out with "No End", the guys add in a touch of global instrumentation that is mastered with precision.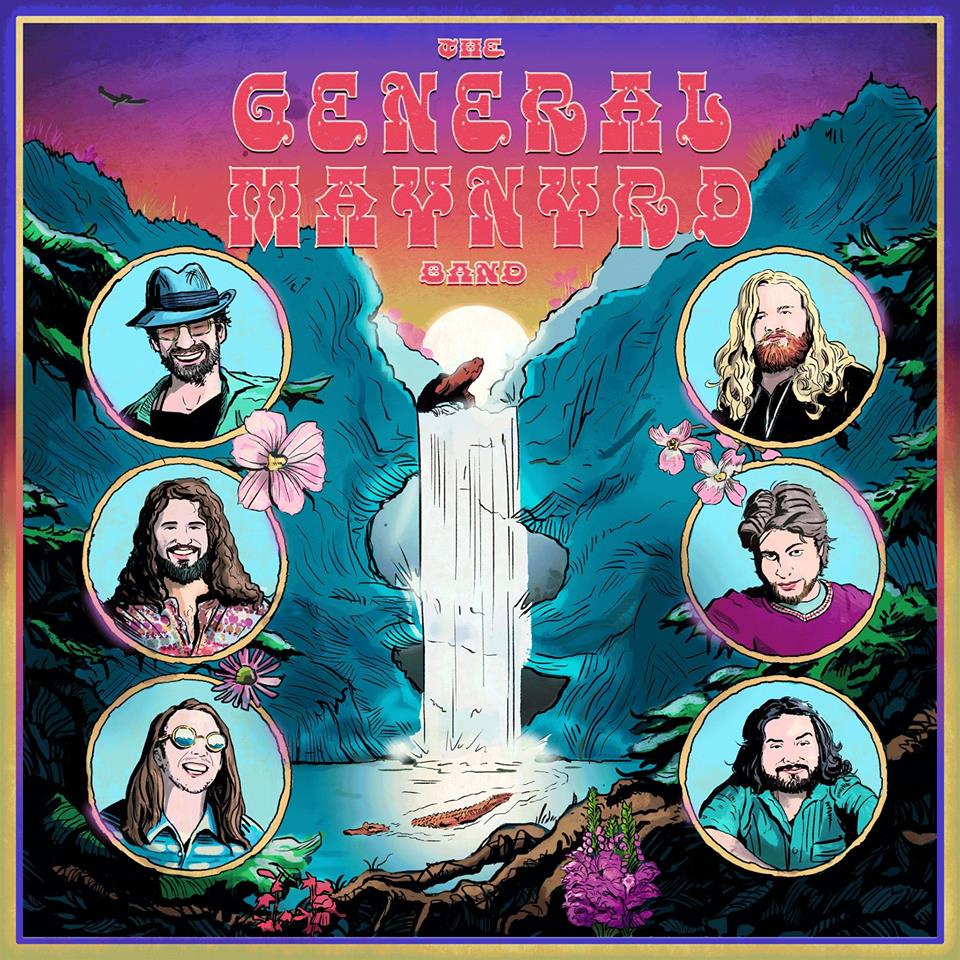 If you're a fan of fellow musicians such as Lynyrd Skynyrd, Living Colour and The Eagles, then keep an eye on the ride ahead for The General Maynyrd Band on SoundCloud. 
The General Maynyrd Band Social Links: