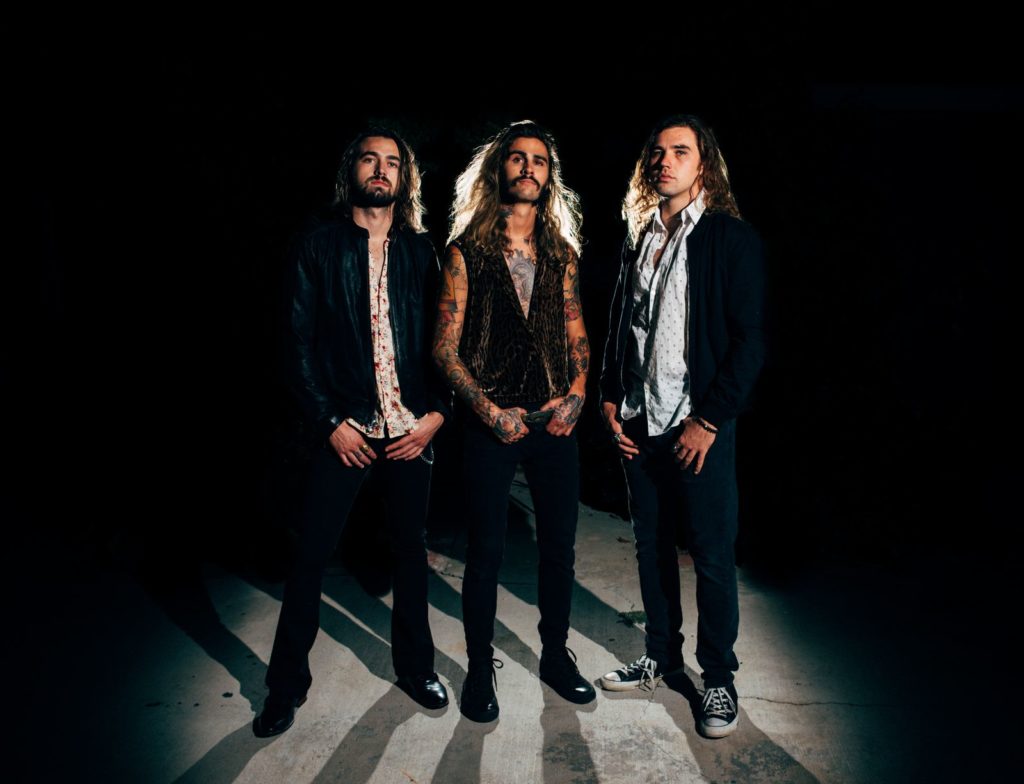 Rising California Rockers, Them Evils, are roaring through the world of Rock creating blazing fires with hits such as "Got Me Rockin" which proves that these guys aren't stoppin' anytime soon. I caught up with Bassist, Jake Massanari, for a fun chat about how "Got Me Rockin" came together organically, excitement for their upcoming experience at Shiprocked 2019, wisdom with Ice-T, preserving mental and emotional health while on the road and much more.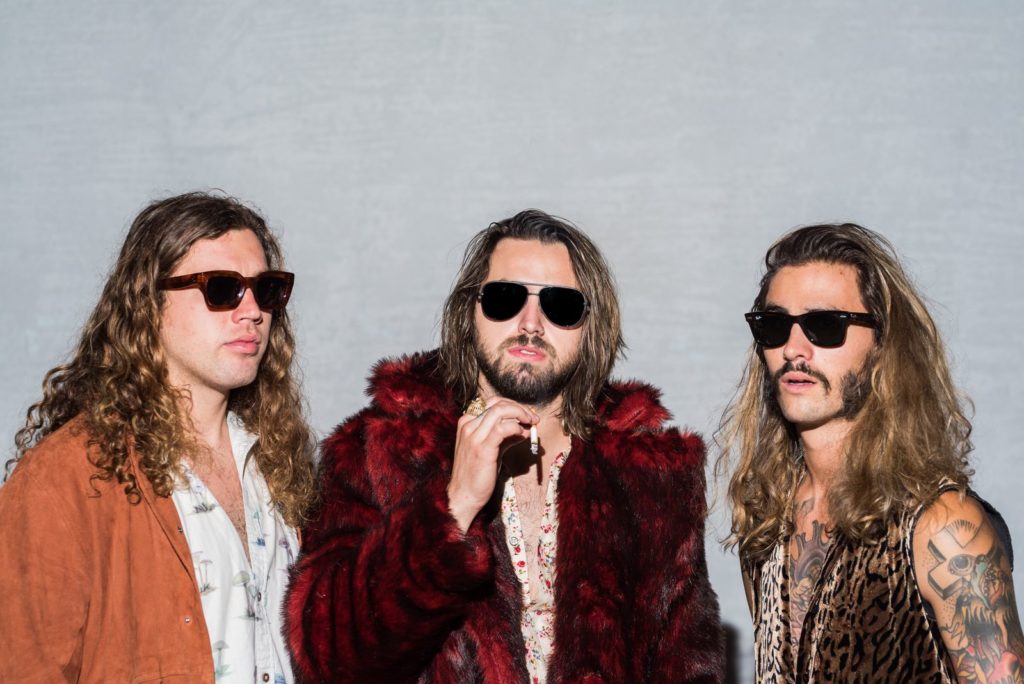 Congrats on the success of "Got Me Rockin" which has served as a key component of the trajectory of your experience as a musician. Let's reflect; tell us about the creative and recording experience while bringing that track to life.
That was one song that came together pretty organically. We had showed it to our late Producer, Kato Khandwala, and it immediately peaked his interest. So it was a really fun song to track. Every chance we had to work with him was nothing short of amazing.
Have you ever been on Shiprocked as a fan? What do you perceive is to come with your upcoming appearance on the 2019 Shiprocked experience.
We've never been before so we're psyched! We've heard that it's one hell of a party though, so we're hoping we'll make it back in one piece.
Showcasing the human in you, what is a challenging thought that you recently had and were able to overcome over time?
That's a good question. Well the other day I couldn't decide if I should go out and drink or stay in and save money before tour, but I caved and went out, and inevitably spent too much money. But that's showbiz, baby. I've learned to live with my poor decisions!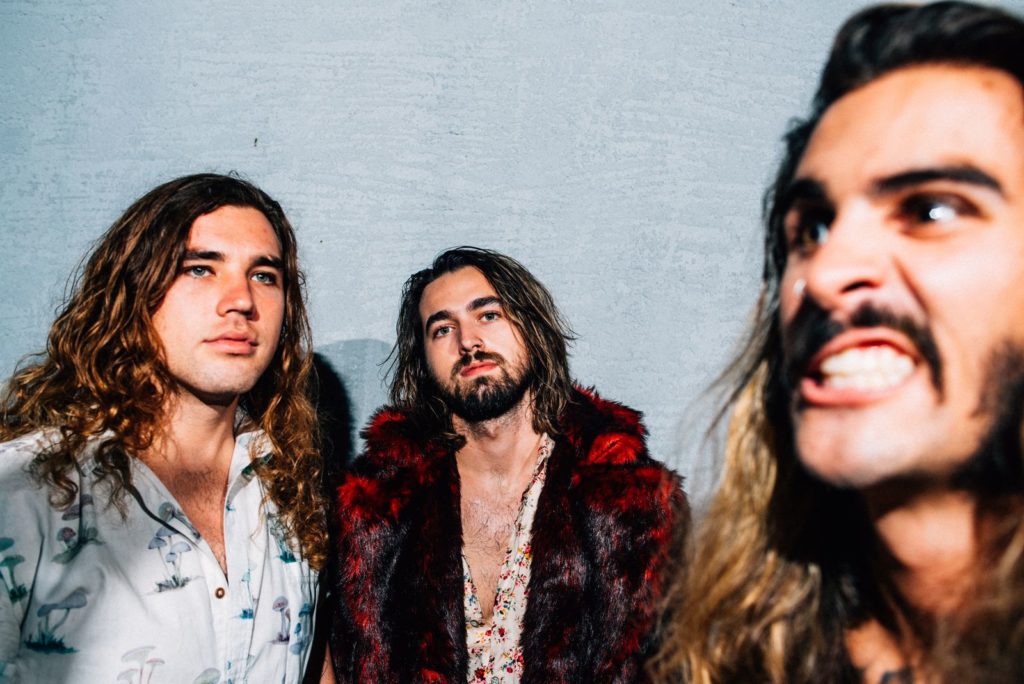 What is your perception on the digital world that we live in and social media culture?
It's a double-edged sword. On one hand, it's an incredibly helpful tool and 100% necessary component for anyone trying to "make it" in today's world. But on the other hand, it's pretty clear that people are detaching themselves more and more from reality and abusing the technology we have in front of us. People are so fixated on how something is being portrayed to their peers or "followers" that they tend to miss out on the actual experiences at hand. I think there's a balance to be had between the two.
No career path or amount of followers negates the fact that you are a human being that has feelings. Tell us about some parts of you beyond being a musician that you take pride in.
I think the most important thing to me is to just be a decent human being. It's not that hard, but some people still can't seem to figure it out. Just don't be a dick. I was lucky enough to grow up with really admirable and respectable people, and I pride myself on the morals and accountability I hold myself to because of them.
As you are exposed to tons of stimulus, how do you proactively take care of your mental and emotional health when you're out on the road?
It's important to not let little things get to you. Between us and our crew, we very rarely have lost our cool with each other. You just need to find ways to occupy your time and your brain, cause those long travel days can start to get to you if you don't. I try to find a few good books to read while out on the road, and I'll often try and find some sort of self-help book to ensure that my mental health stays positive.
You have played a wide variety of festivals and amongst a ton of musicians over the past few years. Tell us some words of wisdom that you collected along the way.
We were playing Rock on the Range in Ohio this past year, and I happened to bump into Ice-T in the bathroom. I talked to him for a minute while we're – ya know, handling our business, and after telling him about my band he said "Fuck yeah, never stop." So that has always stuck with me. More of a rad situation than words of wisdom!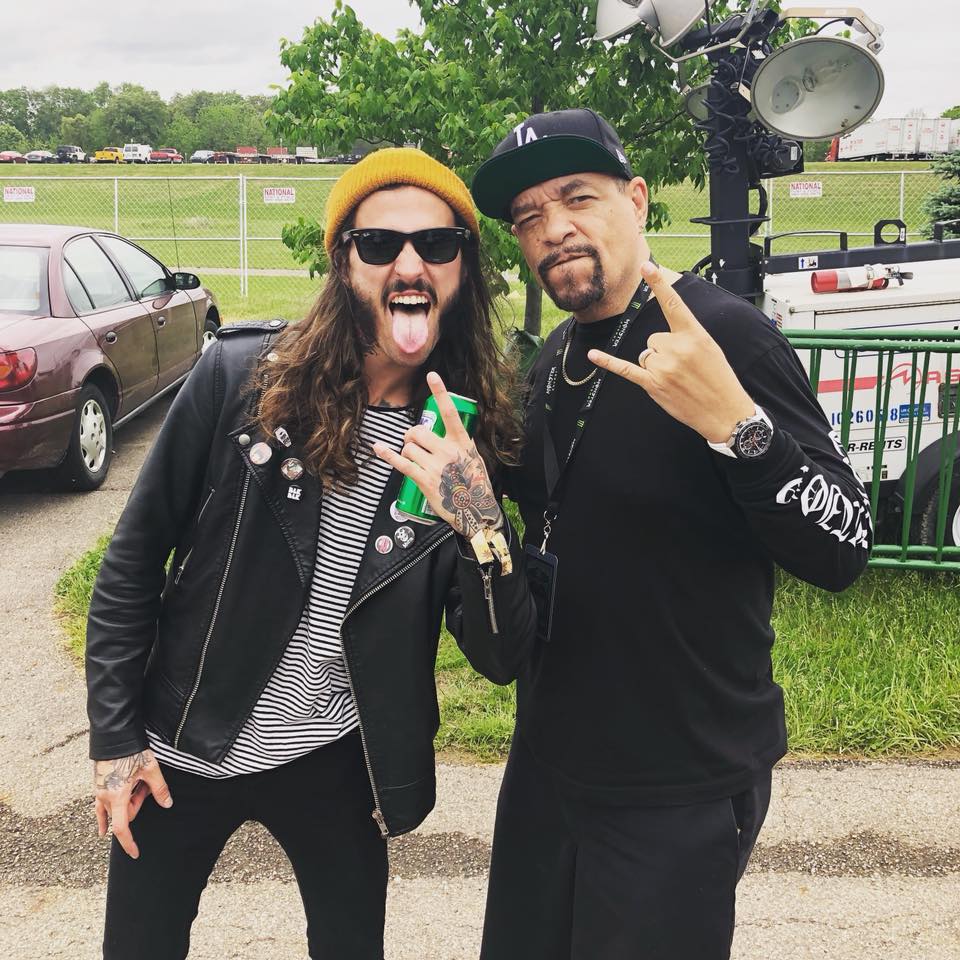 Any new music coming in 2019 from Them Evils? Share what you can.
You can expect an excessive amount of music from us this year. We recently just finished a new single that we're super hyped on and gonna hold on to for a bit. We took a whole new approach to songwriting this time around, and are taking things in a bit of a different direction. Y'all ain't ready!  
Last but certainly not least, any closing messages for your fans?
Come catch us on tour throughout January and February, and pour a beer down my throat while I play! Bring your mom's and dad's, and cats. Head over to
 ThemEvils.com
for tour dates, merch, photos of Jordan's mom, etc. Cheers!
Them Evils Social Links:
Them Evils Upcoming Tour Dates with Pop Evil: 

1/16 – Lincoln, NE – The Bourbon
1/17 – Denver, CO – Summit Denver
1/18 – Wichita, KS – The CotillionDallas
1/19 – Oklahoma City, OK – Diamond Ballroom
1/20 – Dallas, TX – House of Blues
1/23 – Houston, TX – House of Blues
1/24 – Austin, TX – The Lost Well
1/26 – 1/31 Shiprocked – Cozumel, Mexico
2/02 – Richmond, VA – Canal Club
2/05 – Lancaster, PA – Chameleon Club
2/07 – Chicago, IL – House of Blues
2/08 – Ft. Wayne, IN – Clyde Theatre
2/09 – Peoria, IL – Monarch Music Hall
2/10 – Louisville, KY – Mercury Ballroom
2/12 – Nashville, TN – The Cowan
2/13 – Fort Smith, AR – Temple Live
2/14 – Springfield, MO – The Complex Springfield
2/15 – Kansas City, MO – The Truman
2/16 – Madison, WI – Majestic Theater
2/17 – St. Paul, MN – Turf Club
2/20 – Spokane, WA – The Pin!
2/21 – Seattle, WA – The Funhouse
2/22 – Portland, OR – Paris Theatre
2/23 – Boise, ID – The Olympic
2/24 – Salt Lake City, UT – Urban Lounge