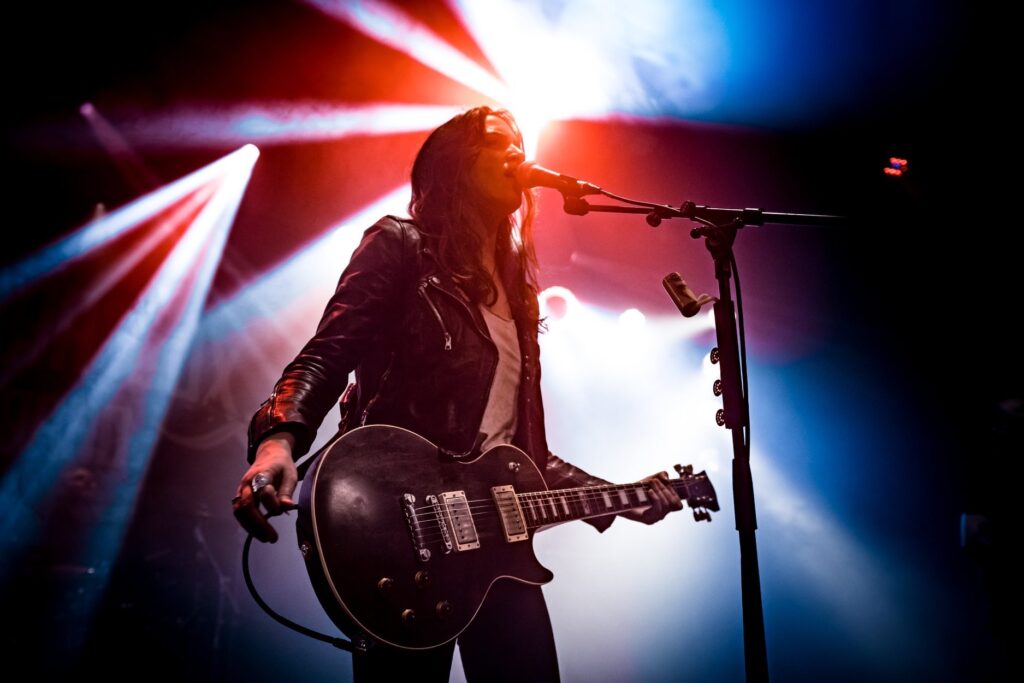 Guitar Goddess, Laura Cox, has taken the world of the internet by storm through her idiosyncratic approach toward bringing her guitar and music dreams to life. I caught up with the lady who strums right into your heart for a chat about the upcoming release of 'Burning Bright', remaining grounded and kind with your fans no matter what you're enduring, using YouTube to maximize her career, gaining confidence and more.
Header Photo Credit: Clement Coupin

Congrats on the upcoming release of 'Burning Bright'. Tell us about the message that you intended to portray throughout the new album.
Thank you! Burning Bright isn't the title of one of the songs on the album, but it's a positive message. It's about evolution, being yourself, growing up, personal battles, etc. I think it's a perfect name for this second album. When you listen to the 10 tracks, you can relate to this "Burning Bright" theme every time, even if the songs and the lyrics are quite different and mean something else.
Though a broad question, what have you learned about yourself and what skills have you developed through working in the music industry.
I mostly gained confidence. I used to be a bit shy, afraid of upsetting people, and thinking about other people's feelings and expectations before thinking about mine. Being an artist also means you have to stand by your convictions, and be able to say "no" when you don't feel like doing something. You'll never be able to please everyone and you have to accept that.
Showcasing the human in you, what is a challenging thought that you recently had and were able to overcome over time?
I've always considered myself as a guitarist more than a singer. My challenge is to put both skills at the same level, because I realized singing was as important as playing guitar (if not more!). I'm working on that, and I have the feeling that my efforts are starting to pay off. We'll see how it turns out.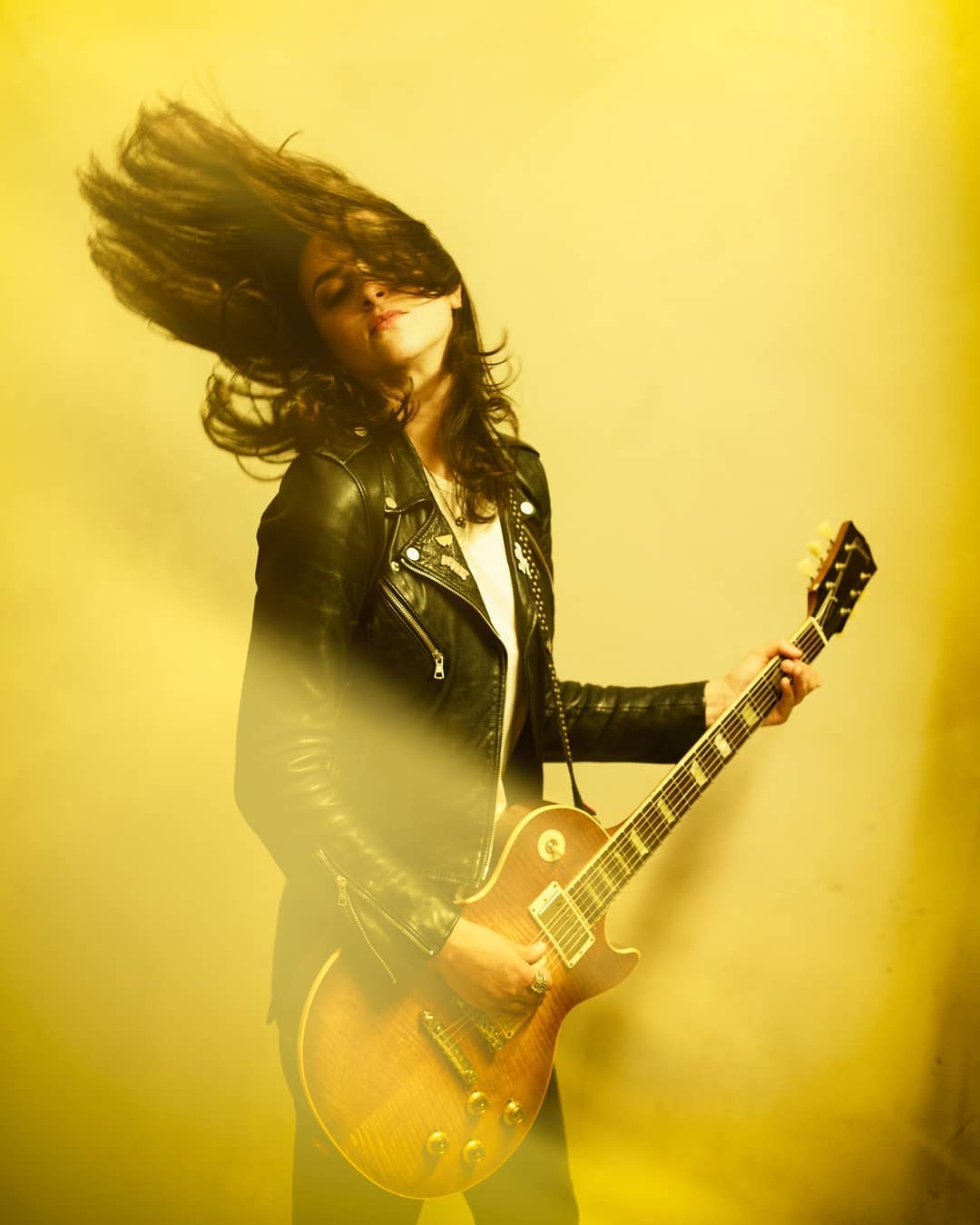 Photo Credit: Christopher Crenel
What is your perception on the digital world that we live in and social media culture?
Although everything has become digital, I'm really glad to know that Rock n' Roll fans still buy physical music. Our fans are "old school" music lovers, they keep on buying cds and vinyls, and I think that's a very good thing. I have nothing against the digital side of music, it's very practical, it's easier and cheaper… But the packaging of an album (cover, booklet,etc.) is also part of the product, part of the art.
Social media is a big part of the game now! I originally come from Youtube, so I think a lot of people discovered me on the internet, I can't deny that, although I like the "real" and "live" part better. I try to be active on these websites, it's all about balance!
No career path or amount of followers negates the fact that you are a human being that has feelings. Tell us about some parts of you beyond being a musician that you take pride in.
I'm a simple girl! I think I'm an easy-to-be-around person, and I can get along well with everyone. I also tend to not take anything too seriously, but I'm not sure that's a good thing! Anyway, I know how to put things into perspective.
As you are exposed to tons of stimulus, how do you proactively take care of your mental and emotional health when you're out on the road?
It's easy, living with the boys in my band, sharing the same passion, the same moments of happiness and disappointements, ups and downs moments… We know how to take care of each other. Having each other's back makes us stronger. Being a team is really important, and that's what keeps us "healthy".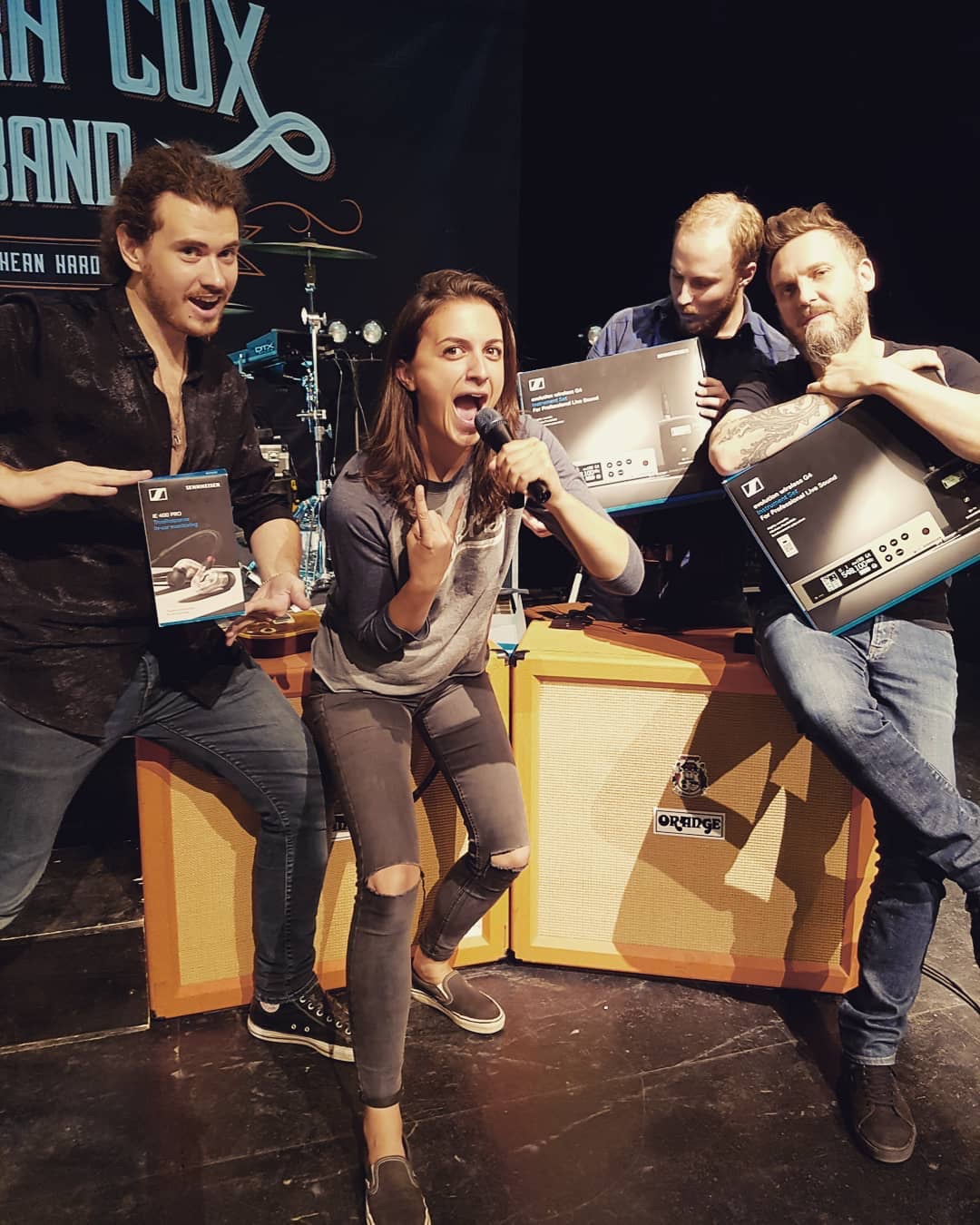 You have toured with a wide variety of musicians over the past years and have played at some major festivals. Tell us some words of wisdom that you collected along the way.
Even if you're in a bad day, you have to be kind to everyone. The fans are the most important thing in your musician life, because you are able to make a living of what you love, thanks to them. That's the best gift in the world! Don't be too stressed out, or afraid to go on stage, to jam with other musicians. In the end, what matters the most is to be yourself and have fun. If you're enjoying the moment enough to let go, people will feel that and enjoy it too, even if it's not perfect. Everything you do can have an impact on someone, even the tiniest details, so you have to be sure to set the right example, especially when it comes to young fans that see a role model in you.
Last but certainly not least, any closing messages for your fans?!
Keep on listening to good music! Keep Rock n' Roll alive! It has a bright future, and it's mostly thanks to you.
Laura Cox Social Links: