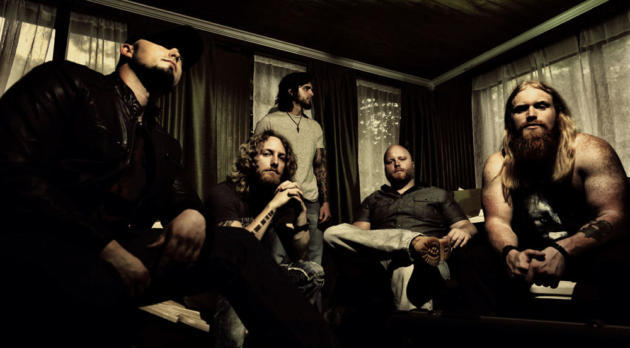 Texas Rockers, Blacktop Mojo, are rattling the masses with their heavy-hitting bundle of intense songwriting and powerful instrumentals that speak of the emotively rich lives of five guys who are telling a story that is entirely their own. Through molding an electrifying and polished style and sound throughout their two studio albums that are full of howling vocals and soul, Blacktop Mojo is set to make an even bigger splash over the years to come. I caught up with Lead Vocalist, Matt James, to discuss his favorite Tool albums, the incredible support of their fans, the meaningful bond shared amongst the band members of Blacktop Mojo and more.

You guys have a really cool campaign going on on PledgeMusic for your upcoming third album. Tell us about your experience so far and anything that you can about the upcoming release.
We ran a campaign with PledgeMusic to fund our second record, 'Burn The Ships', which went really well. We liked how we were able to interact with people on there and how it was sort of like having them with us making the record, so we wanted to do it again for this next album. I'm really glad we did because our fans really got after it and help us hit our minimum goal way faster than we ever thought we could, which helped us to be able to concentrate more on writing songs and have a little less to worry about on the business side of things. We're very excited to get to work tracking the album. We've got what we feel like is a great group of songs, and we're chomping at the bit to lay them down. I think we'll make the folks that got behind us for this go-around proud.
What is the most personally meaningful track that you have ever recorded with Blacktop Mojo? Tell us about what it means to you.
I think one of the more meaningful tracks for me was "Where The Wind Blows", not necessarily because of the content of the song, but because of how we recorded it. We were fortunate enough to be able to record the song at FAME Studios in Muscle Shoals, AL with Jimmy Johnson and his engineer Steve Melton who were at the helm of some amazing records from artists like Lynyrd Skynyrd, The Rolling Stones, Bob Seger, and so many other greats that we look up to. Needless to say we were kind of intimidated going into the session and we didn't lay down the final vocals until toward the end of the day, so I kind of had to just sit and wait with butterflies in my stomach all day until it was my turn to get in the booth and sing. I sang through the song a few times and wasn't sure if I was hitting it right. We got to the end of the pass and they hit the talkback mic in the control room to say something and before anyone said anything to me, I heard Jimmy say to somebody, "Damn would you listen to that voice? That guy can belt it!" It was the first time I can remember feeling like that was where I belong. We ended up releasing the song as the first radio single from the album and it hit the top 30 on the Billboard Mainstream Rock Chart on our first tour. The last show of that tour just happened to be in Muscle Shoals and Jimmy ended up coming out to check out the show. When I walked up to him to shake his hand, he had a big smile on his face and he said, "It feels good doesn't it?" Then he turned to one of his buddies and said, "These guys have them a hit up on the charts right now." It really felt cool to have someone I look up to like that be proud of us.
Showcasing the human in you, what is a challenging thought that you recently had and were able to overcome over time?
Very recently, in preparation for this album we've been writing a lot of songs and I got to a place where I felt like nothing I was writing was good enough. I thought, "What if I can't do this? What if we can't get this done?" Luckily I had the guys in the band to lean on and kind of pull me out of my funk. They helped me remember we started doing this in the first place because we love it and that it's supposed to be fun. It's alright to put pressure on yourself, and sometimes it can be good, but you can't let that overwhelm what you're doing.
If any of our readers have never been to Texas, tell us about three of your favorite restaurants that you recommended to check out.
Texas has a lot of great food, so it's hard to choose just three. La Chappara's in our hometown of Palestine has my favorite breakfast tacos, Stanley's BBQ in Tyler, TX has some of the best BBQ on the planet earth, and I have to give it up to Salsa
Limón in Fort Worth for some of the best Mexican food one can get any time of night.
What is your perception on the digital world that we live in and social media culture?
I think it's something we're all still figuring out as we go along. Overall it's a great thing. No one has to be alone. There is a group of friends out there for everyone no matter where they come from or how they think. You can immerse yourself in all kinds of different art that you would have never been able to find otherwise. In our case it's helped a band from the middle of nowhere in Texas connect with people all over the world over our music. By that same token, it lets people group up over negative things and spread hate and shame as well, which is never good. I still don't think the negatives outweigh all the positives. It is an awesome tool that makes the world smaller every day. It will be interesting to see what the next generation creates with all this awesome power having been immersed in it from birth.
No career path or amount of followers negates the fact that you are a human being that has feelings. Tell us about some parts of you beyond being a musician that you take pride in.
It's kind of hard to separate music from the rest of my life. All the guys in the band live in the same house, so we're kind of always doing something for music in one way or another. I think the thing I most take pride in is how close we all are. Any one of these guys would take a bullet for me and I would do the same for them. A lot of bands say they are "like family" and that might be true, but in our case these guys are my brothers through good, bad, and everything in between.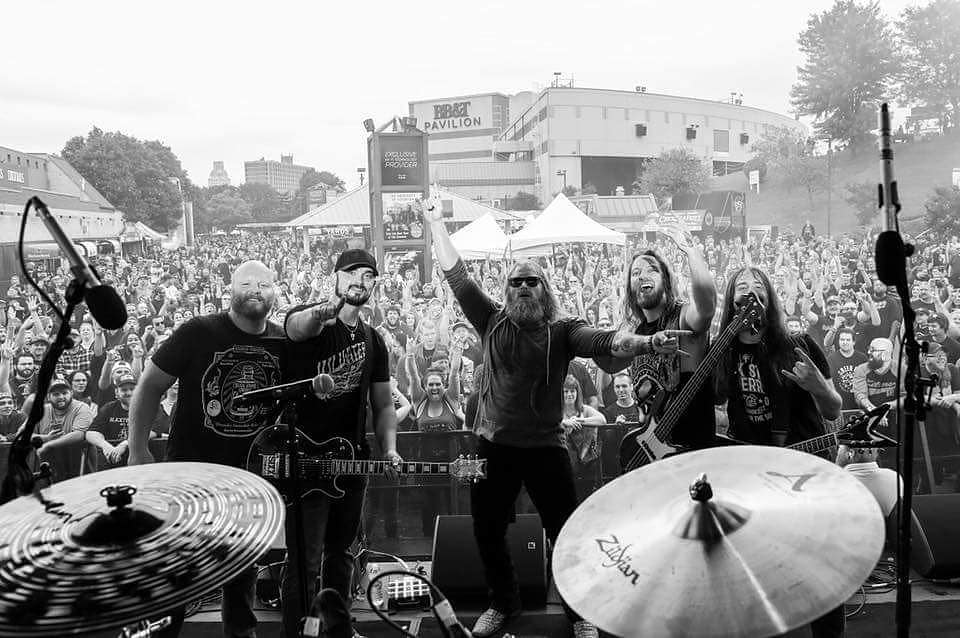 As you are exposed to tons of stimulus, how do you proactively take care of your mental and emotional health when you're out on the road?
When we're traveling around, I always like to go on random walks through whatever city we're in and go explore. Most of the time I will turn my phone off and only use it to find my way back if I get lost. It's always refreshing to just kind of wander around and see if you can find anything cool. Also, The guys in the band and I are always good at taking care of each other. If someone has something going on, everyone is pretty good at helping them out. It's hard to hide in the 100 or so square feet of space on a bus.
I'll throw you a random bone. What is your favorite Tool album and why?
I mean if it's Tool, I'm a fan. They haven't made a bad album. I always liked '10,000 Days'. "The Pot" and "Right In Two" are some of my favorite songs they've done and the sardonic attitude in the lyrics of "Rosetta Stoned" is absolutely incredible. I love reading through that one after I've listened to it once and then going back to listen to it again to try to catch everything in there.
Last but certainly not least, any closing messages for your fans?!
Thanks for helping us live the life we always dreamed about. Can't wait to see all of you again next year!  
Blacktop Mojo Social Links: