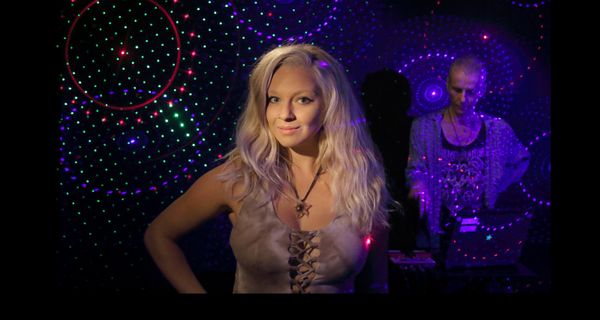 Canadian Pop Artist, Solaya Love, Releases New Album – 'Illustrious'
Canadian Pop Artist, Solaya Love, illuminates a mind in bloom throughout her cross-genre latest album release, 'Illustrious'. Taking charge of her career in the world of music and making her rounds performing at festivals in Alberta, Solaya is on the verge of becoming no stranger to the spotlight. Here's our track-by-track thoughts of 'Illustrious'.
Kicking off with the first track, "Let It Go", Solaya begins with a sultry instrumental that swiftly leads into her lyrical intention of freeing herself from an interpersonal connection that is no longer serving her personal growth. The second track, "I Like Music", brings the summer feels into our December hearts as Solaya lyrically pours forward her desire to create memories with the apple of her eye in a simple yet impactful way that proves that she is mentally ahead of her days. "Never Waken" is the third track that is full of Pop bliss as Solaya's soulful vocals plea for her need to come back down to earth with her lover and get back home from life on the road to candidly share her stories and feelings with an individual that she has developed a soul connection with. The fourth track, "Feels So Good", takes the album for a turn into a bouncy instrumental that levels out as Solaya lyrically sheds light about her immense dedication toward another over mature lines that are abounding with romantic feelings.
"Pushing The Air" is the fifth track that is an album highlight that carries instrumental beats and elements akin to tracks by seasoned divas such as Chaka Khan and Tina Turner as Solaya feels the intensity of a soulfully entwined connection in the air and attempts to pursue it without a care. The sixth track, "All Or Nothing", begins with a cross-genre blend of instrumental Jazz and World as listeners become enveloped in Solaya's lyrical ode to the remarkable uplifting feeling that stems from true love. "All I Wanted" is the seventh track that showcases Solaya's musical diversity as the songs feeling mimics the new-school vibes of Dua Lipa as Solaya lyrically attempts to overcome her ego and let things be with another just as they are. The eighth track, "Zen Up", lyrically dials down to the simplicity of life and the overall intent is to showcase that true power is within vulnerability rather than passive aggressiveness that only costs a soul in the long run. "Space In Between" is the ninth track that is an EDM banger that will uplift any room as Solaya lyrically travels through her intuition to find out and be honest with herself about what means the most to her. The tenth track, "Sexy Silk", is abounding with female empowerment as Solaya acknowledges her sex appeal and stands tall as a woman who knows her worth. Closing out with "Never Waken – Live Dance Mix", Solaya adds a dash of mystery and Spanish flair into an open space that is inviting to the vulnerable human being that is willing to let down their guard and let another in.

'Illustrious' is an album full of feel good hits from start to finish. If you're a fan of fellow musicians such as Dua Lipa, Ellie Goulding and Billie Eilish, then keep an eye out for the ride ahead for Solaya Love on
Soundcloud
.
Solaya Love Social Links: