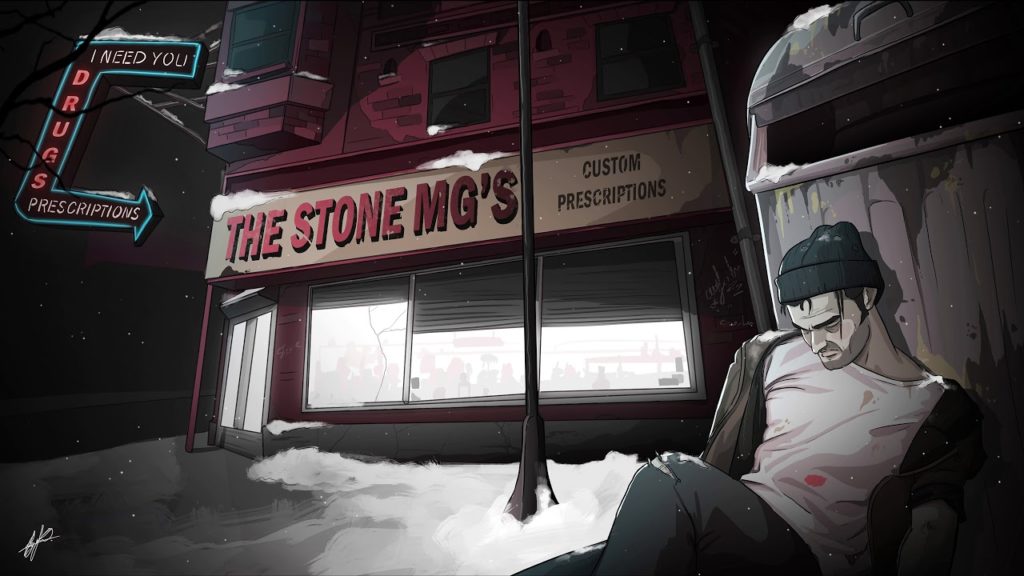 Austin-Based Rockers, The Stone MG's, Release New Single – "I Need You"
Austin-Based Rockers, The Stone MG's, leave it all out on the line throughout their dynamic new single, "I Need You". Ensuring to make it known that there is a lack of satisfaction felt within Lead Vocalist, Rodney James, The Stone MG's are close to throwing in the towel on a deeply entwined interpersonal connection or addiction that is now beginning to cause mental friction. Metaphorically rich and full of cool undertones that match the mood of unease, The Stone MG's lyrically pick at a scab that they know in the back of their head is bound to form into a scar.
Smokey, rich and seasoned vocals of Rodney James add an invigorating touch to the track that flows seamlessly with songwriting that is abysmally deep and unafraid to dive beyond the surface. As the track flows, the pace gets picked up as the rose-covered glasses that once served to cover-up reality begin to be removed. Growing up in a family whose central core was centered around the love of music, the passion seeped into the veins of Rodney who is a natural when it comes to being an artist. 

The Stone MG's are a bundle of Rock 'N' Roll soul and we recommend to add "I Need You" to your weekend playlist. If you're a fan of fellow musicians such as Kings of Leon, Arcade Fire and Arctic Monkeys, then keep an eye on the ride ahead for The Stone MG's on
Soundcloud
.
The Stone MG's Social Links: