DJ Duo, Niiko x SWAE, have used their time being home during quarantine to create content and continue to plug away in the studio. I caught up with the guys for a great chat about recent collaborations, loving and having fun on social media, keeping friendships strong whole pursuing your goals and more.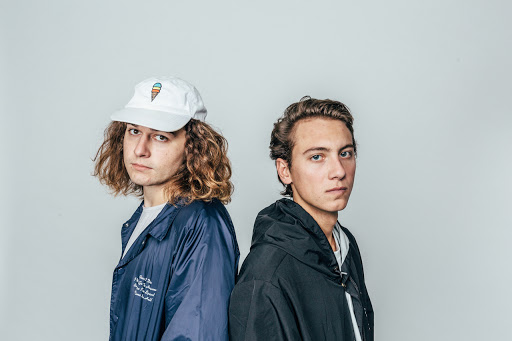 You guys have collaborated with a ton of artists over the past few years including Alicia Madison, Olaf Blackwood and more. Tell us what projects that you're currently working on. 
We've been lucky to have been able to work with tons of amazing artists throughout our career! Since last September we have been recreating and really finding our true sound and are finally ready to put out the next wave of Niiko x SWAE releases. We have some super exciting collabs lined up with artists we've looked up to from the beginning as well as tons of unique singles that we've been working insanely hard on.
I know that the Coronavirus has been really impactful on all, yet tell us the lowdown on how you have been utilizing all of your time in quarantine.
Honestly, quarantine has given us a ton of time to focus on putting out new content. Social media is so important nowadays and being home for months has really allowed us to show our true selves online. We spend a ton of time creating videos or giving updates on our lives when we are not in the studio working on music. Follow us on Instagram and TikTok for daily looks into our lives.
Showcasing the human in you, what is a challenging thought that you had recently and were able to overcome over time? 
The biggest challenge was finally committing to pursuing the sound that we are currently going after. We are going back to our house roots and now that we are committed to a sound that we love to produce and play, our brand has really begun to come together. We launched a full scale rebrand in 2019 and the last step was bringing the real Niiko x SWAE sound to the world. We are excited to announce that our first release of this new era will be coming in July.
What is your perception of the digital world that we live in and social media culture?
Our perception is that, like it or not, social media is probably the most important aspect of what we do. The sad reality is you can have the worst music but the best social media and be much more successful than someone with the other way around. We love using social media to show our true selves, doing our absolute best to be as real and open with our fans as possible. We love engaging with new people and connecting with the people who support us. We also do every aspect of social media ourselves which is both fun for us but also helps us be as personable and reachable as possible.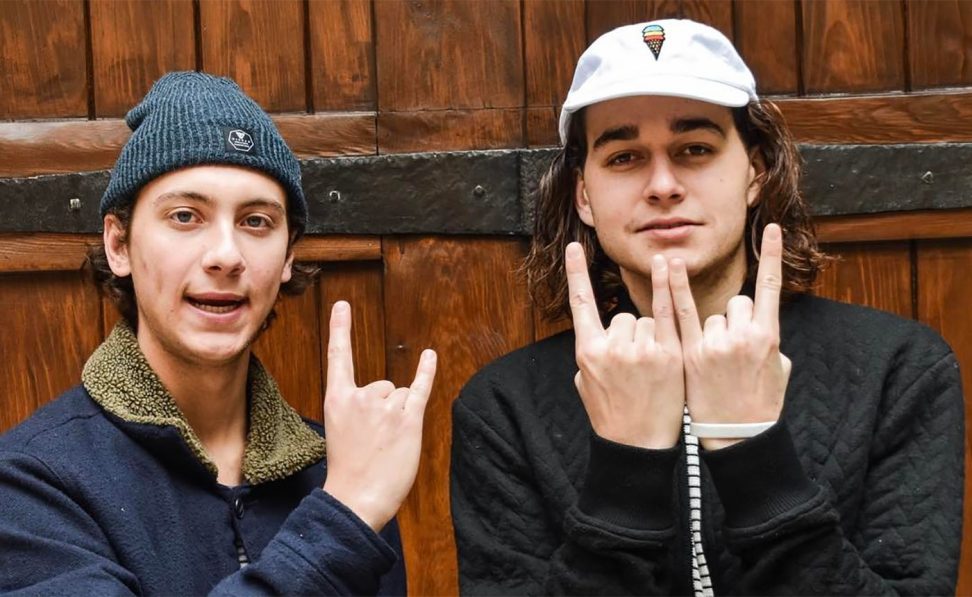 No career path or amount of followers negates the fact that you are a human being that has feelings. Tell us about some parts of you beyond being a musician that you take pride in. 
Beside music, we love spending time with family and friends. Friends are a massive part of our lives and we are always surrounding ourselves with creative and interesting people. We love being active but also we both will tell you we are introverts, so this quarantine stuff isn't really all that bad. Don't get us wrong though we miss being on the road and performing more than anything.
If you could sit down and have a conversation with someone who has guided you through your journey as an artist, who would you choose and why?
Gotta give a shoutout here to the guy who has been with us since the beginning and believed in us when a lot of people doubted. Our day 1 and SWAE's twin brother Kevin is the brains and basically the third member of NxS if there were to be one. Everything that happens behind the scenes is thanks to Kevin the legend. Without his constant encouragement and leadership we would not be anywhere near where we are today. It's important to keep your family close and we are doing our best to not only create a strong team but a strong family. Shoutout to prodigy artists too, the newest members of our family and we are so lucky to be a part of theirs!
If anyone has yet to hear of Niiko & Swae, what catchphrase can turn them on to who you are? 
Catchphrase: We like to have fun here
Last but certainly not least, any closing messages for your fans?
Thank you to everyone who has been patiently waiting for this next wave of Niiko x SWAE. We promise all the new music and everything coming with it is going to be well worth the wait. We have never been so excited and confident our music and we hope you all are as fired up as we are for the future of Niiko x SWAE. 
Niiko x SWAE Social Links: