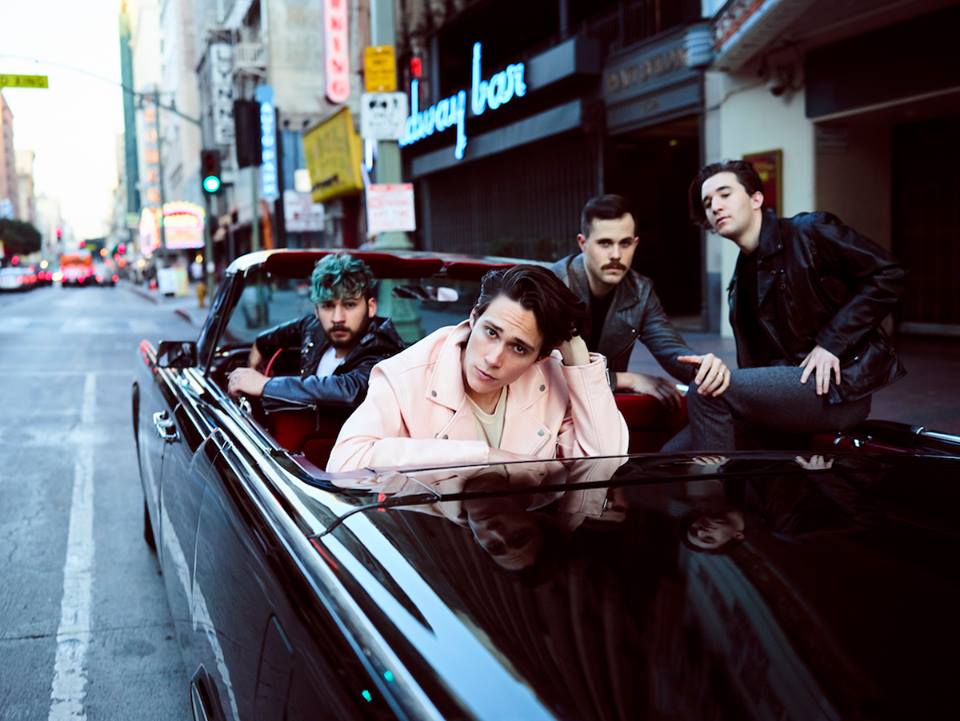 LA Indie Rockers, Weathers, are steadily becoming a force in the world of music with their eclectic instrumental flair and immersive stage energy. Having recently released their new single, "Dirty Money", the guys are currently out on the road with Magic Giant and Castlecomer. I caught up with the gang when they stopped by El Club in Detroit to discuss "Dirty Money", maximizing the benefits of Spotify as an artist, ensuring to stay rested and eating healthy on the road, fashion and more.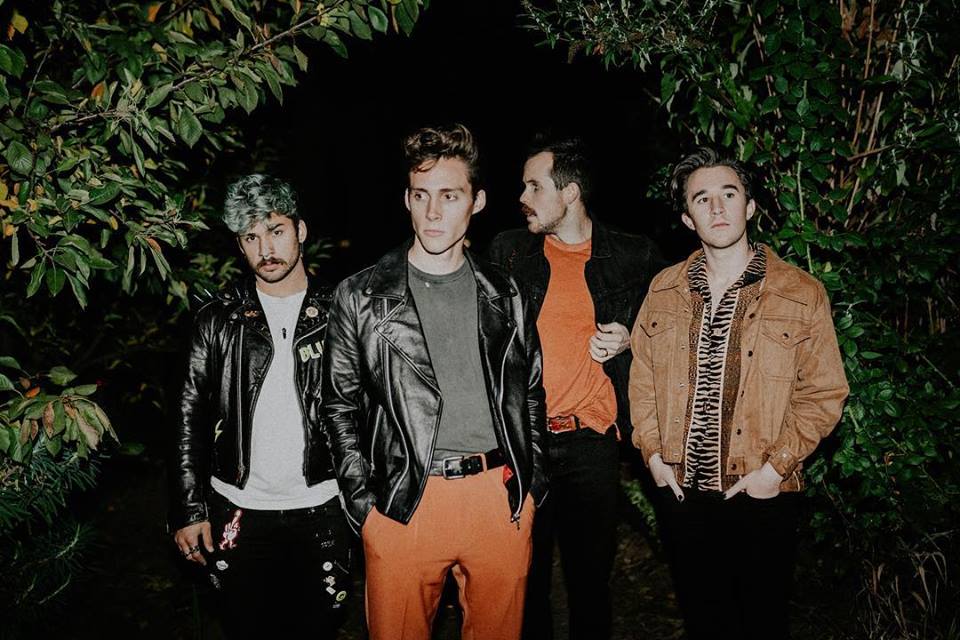 Tell us about the message that you intended to weave into your latest track, "Dirty Money". 
Cameron B – We started writing "Dirty Money" with a bottle of Jack Daniels and no expectations with a couple friends of ours in Los Angeles. We wrote the song in about an hour! We actually wrote "Dirty Money" a long time ago. It wasn't written after our album, 'Kids In The Night', it was written during the album. It was a song that stood out on its own so we weren't sure at the time if we wanted it to be on the album or not. We decided it would be best to release later.
Jessica –
I perceive that Los Angeles subconsciously inspires creativity in a way that you don't necessarily derive naturally in the Midwest. LA is fierce. As you navigate through the city, culture and energy that comes with the territory of Los Angeles, you are inspired by simply being within  it.
Cole –
Yeah, totally. It is very competitive.
Jessica –
But that very competitiveness can be turned into an opportunity for partnerships and the expansion of your influence. Through streaming, the way that we as listeners receive music has changed. For musicians, it was more common for singles to be pushed as they tend to do better fiscally and influentially if the track stands out from the bunch. Music is a business. Your art and brand are a business. Through the tools and resources that we have readily available now through steaming services such as Spotify and social media in general, it's all in your hands; you determine how far you want to go and what you desire to achieve. Pushing singles tends to be the best route at this time.
Cameron O –
Absolutely. Especially when you have artists like Drake who are pushing out new singles every month. It's hard to keep up with sometimes, but the tools such as Spotify definitely are there and have helped us grow a ton.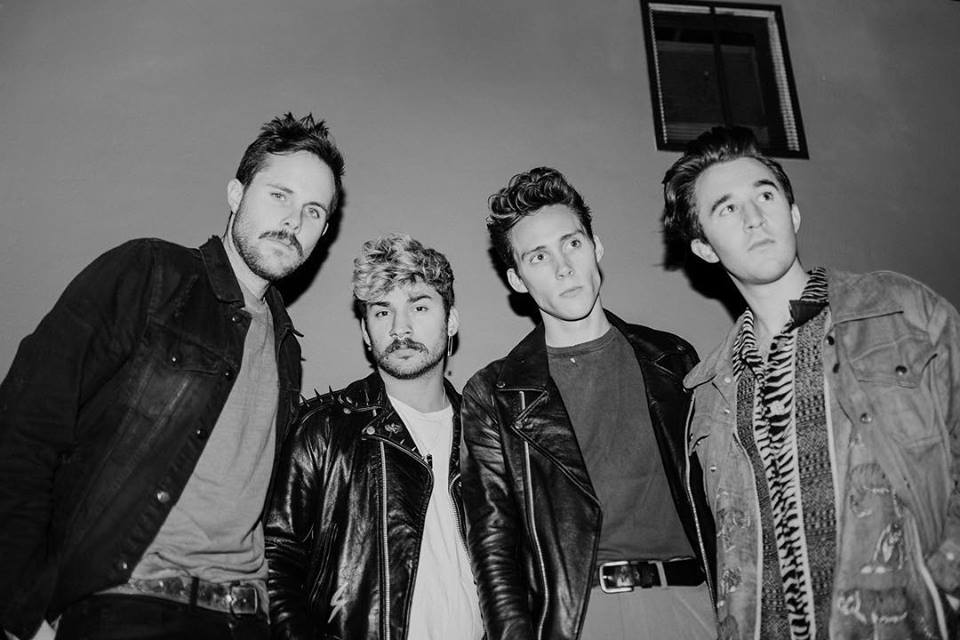 Jessica –
For sure. What is your perception on the digital world that we live in and social media culture?
Cameron B –
It's incredible. We can reach all of our fans in an instance which is really awesome. A lot of it can also be very fabricated so in a sense, it is a double-edged sword, but there are pros and cons with anything in life. If you use social media in the right way, it is a great way to express yourself, your creativity and your artistry.
Jessica –
How cool is it that you guys have Instagram fan accounts which pragmatically consists of an individual who was so moved by your artistry that they spend their own time to embed energy into showcasing your work? Free marketing, expansion of influence, you can't beat that. I saw that there is even a Memes account for Weathers (
weathersmemesofficial
) and I must say, it is hilarious. I don't think artists should take that for granted.
Cameron B –
Definitely not. That account is so funny! It is amazing that we have fans that do that for us and interact with us in that way.
Cameron O –
Spotify is getting pretty immersive as well. We can see what every fan is listening to and where they are listening to it. It is super cool. We can see how many people are listening to us at that moment. We can see how many people's playlists that we are on even if it is a random playlist that we just so happened to get added to. We know exactly how many people listen to us all the time.
Cole –
It is amazing, but it is a little Big Brother though!
Jessica –
I get it!
ACRONYM
and I were actually talking about that earlier. There are so many app developers that have laced in coding in which screen recording occurs sporadically on the iPhone. Perhaps I am falling for a conspiracy theory or am slightly delusional, but come on, that has got to raise a hair.
Cole –
Totally! But in regards to Spotify, it definitely helps with booking. For instance, if we have 10K listeners in Chicago, you can play a larger room there, you know?
Jessica –  
Yes, big picture thinking. 
As you are exposed to tons of stimulus, how do you proactively take care of your mental and emotional health when you're out on the road? 
Brennen –
We keep a pretty tight ship on the road. We all eat very clean and take care of ourselves. Being rested is so important. We try to get a lot of exercise whenever we can and especially whenever we have a day off. Our tour manager, Josh, is really on top of it.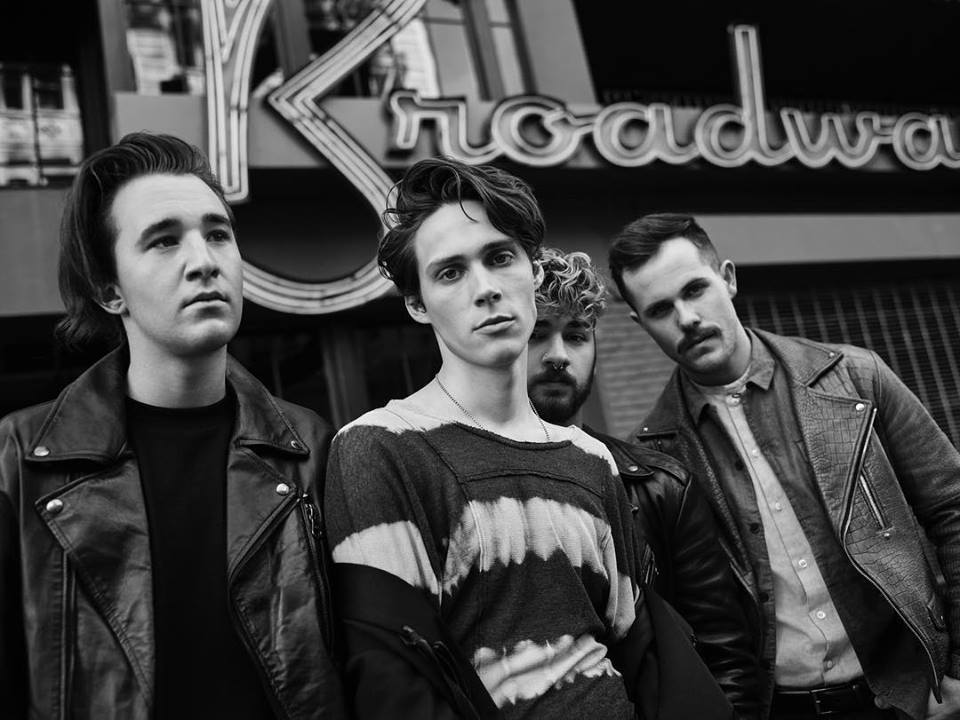 Jessica –
Proper nutrition and overall wellness is so important. I live a high vegan lifestyle myself; the more energy I gift myself with, the more I am able to infuse into my art, you know? Tell us about some parts of yourself beyond being a musician that you take pride in.
Brennen –
I love being outdoors. Over the past few years, working out and tuning into my nutrition has been huge and so beneficial for me. Also, Cameron is an awesome filmmaker and director. He actually filmed our last three music videos!
Jessica –
That puts you in full creative control. 
Last but certainly not least, any closing messages for your fans?!
Cameron B
– Thank you so much for everything. The fans are literally the ones that keep us alive and we couldn't do this without you.
Weathers Social Links: