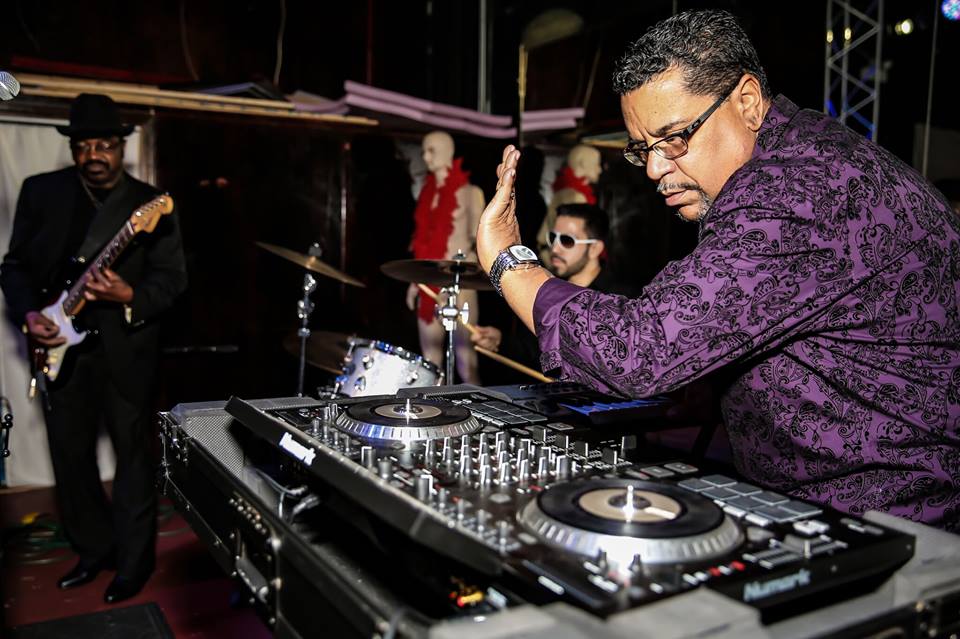 Chicago House Legend, Matt Warren, ushered
 in a new style of Groove that was bound to make listeners move through his
collection of timeless tracks that serve to indent Matt as one of the frontrunners of 'Nu-House'. Having come back for another 'round with the critically-acclaimed full-length release, 'Music Is My Life', 
I caught up with the Matt for an in-depth conversation about his roots as a Billboard reporting DJ, the start of
WakeUp! Music Group
, having to reach further to get your music in the right hands on the Chicago streets back in the 1980's, 'Music Is My Life' and much more. 
Through 'Music Is My Life', do you feel as though you were able to creatively fill up the space within you that was yearning to get back into music?
Definitely. That was the whole idea behind the record, I was so ready to get back to the music. I really wanted to get back to my roots and create a new feeling to the old sound because it was time to bring that back. I feel as though all of the kids these days don't even know about original House music and all of the music that inspired House music.
Yes. Think of the back in the day and how the roots of House was enhanced through performance and underground nitty-gritty sound systems that can shake a limb off of you. The convergence of cultural influences throughout House music is uncanny.
Right. There is so much more than just House music throughout 'Music Is My Life' as well including Nu-House. All of the Funk music and live instrumentation throughout really adds to the mix.
It is a well-rounded album and there is a lot of soul throughout. I perceive that WakeUp! Music Group is predominantly about the return of the soul to the art. Rumor has it that you were a Billboard magazine reporting DJ in 1985. Tell us more about that.
I was! How that worked was back in the day, Billboard had a Reporting DJ gig where you (as a musician) were in a "record pool" in which tons of DJs and musicians had all of our records and music stored in the record pool to get in the hands of record labels. You had to also report and give your feedback about the music that you were hearing from other musicians which was an exclusive and cool way to have gone about it. As long as you were spinnin' in a night club that Billboard could verify and especially if your music was on the radio, you would get attention from all of the major record labels because as a Reporting DJ, we were getting free promotion for all of our music. As musicians at the time, we were responsible for the distribution for our music. Once a week, we would send our weekly Top 10 tracks that we heard in the underground to Billboard and Billboard would compile them all into one music report that they would put out every issue. It was a status thing but it served us. I was getting 60 or 80 records a week back in my prime, and I had to either rate the track or play some of the tracks throughout my weekly sets.
That is so neat! I bet you subconsciously derived inspiration from listening to all different styles and artists.
Yeah! I always joke around with my buddy, Miguel Garcia, who is a Producer who would produce with me back in the day = we still have access to every single one of those records. We have about 20,000 records still stored, I bet there are some hits stored within those crates that'll never carry out their glory. If you want to talk about finding some inspiration for a new track, we've got the Billboard crates in Miguel's basement! We can take samples from those, you never know.
All of that music in the basement may have dust on it right now, but what is majority of that probably decent quality music lacking? Marketing. It's wild to me to think of how you guys did not have easy access to the tools that we are afforded with today. It was all word of mouth on the Chicago streets for you in the 80's, and that's not as easy game.
It's crazy. And then the next step was getting one of the radio guys who sold your mixes to play your music on the radio! That is the only way besides going to the club that our music was getting out there = the radio guys.
You had to probably hunt down the radio guys or know where they would be at a certain time/date. Pager?
Well, remember when I was talking about the record pool with Billboard? All of us that were a part of the record pool were friends. All of us were members of the record pool so every Tuesday was record day. We would all go to the Billboard offices and pick up our records so the day and Tuesday event became a hub. For instance, back when
Ralphi Rosario
and I created the
'Razz-Matazz' EP
, we started to make the album because I brought up the idea one day at the Tuesday record meet-up. I invited Ralphi over to my house and the next thing you know, we created the beats, got a synth player and we recorded that first EP! I have known Ralphi for a long time and Ralphi has come so far.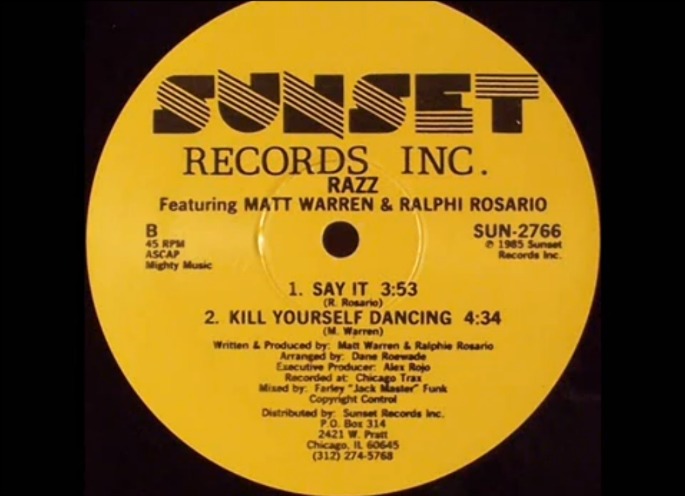 Wow. Now I can see where the synergy and fluidity stems with Ralphi's "How Do I Love Thee" Remix that is out of this world.
You know it's funny because we had reached out before to Ralphi to do a remix for the  
Elena Andujar
record and I had just connected with WakeUp! Music Founder, Pepper Gomez at the time and slightly had been out of touch with Ralphi for a while so we didn't make that happen. This time around, Ralphi took an interest in my album and doing a mix and the remix just turned out so good. As things began to take off, I pitched the remix album idea to Pepper and the remixes that we are getting are unreal. I am hoping that these remixes help really break the record. 
Yes! There is so much quality in the Ralphi remix which ironically doesn't take away from the quality of 'Music Is My Life' either. The trumpets sound sensational. It is the perfect branch to the tree. Tell us about your connection with WakeUp! Music.
You know, it started from scratch. I got into the studio with Pepper for the Elena record and the idea for the record label just came about. Pepper had just ended her with her old company and it just seemed to be the perfect time.
It is so uncommon for a record label to experience half of the amount of success WakeUp! Music has in this short year or so, yet showcases what IS possible with the right people.
Totally. A lot of it also came about through Pepper having the freedom and time to actually start the label and dedicate her time to the label. Back when we started the Elena record, Pepper still had her old company and a whole 'nother business going. Initially, the Elena project was a fun project for Mady and then she got me involved to start producing the tracks for her. As it naturally evolved in the studio and became an album, she started to develop curiosity of how to and what to do from here. I suggested to Pepper to shop around the Elena album once it was complete to record companies from a production angle, yet I also let her know that we could just press it up ourselves just like we used to do back in the day! As it all started to truck along, Pepper decided that she wanted to use my new album for WakeUp! Music. Consequently right at the time, Pepper was shutting down her old company to give music her full attention. From there, Pepper just put her foot on the gas and here we are.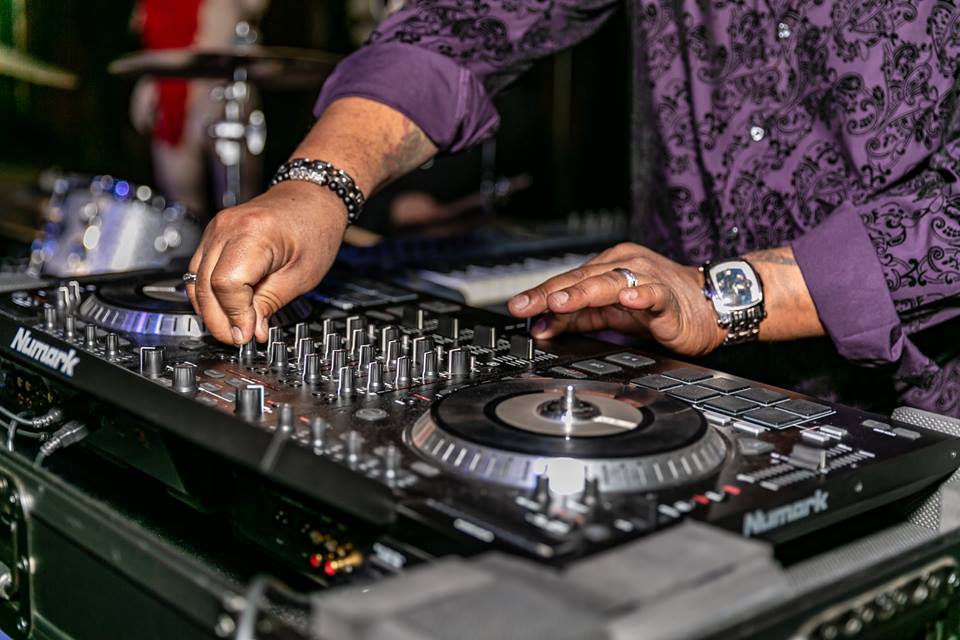 Exactly! When you are able to really clear up the space and time to give your passion your all, it is go-mode time. And that is where we are right now with WakeUp! Music.
I have to tell you from my standpoint of where we started and where things are right now; I'm in absolute shock.
Totally. Being a part of this as it grows and to aid in the cultivation is a gift. WakeUp! Music Group is a work of heart. Pepper Gomez has created the right global team with expertise in all of the right niches that have come together as a strong team. Last but certainly not least, any closing messages for your fans?!
Much love to everyone for this record and all of the feedback that we've been getting. This ride that I've been on with WakeUp! Music has been great. For those who are hearing 'Music Is My Life' on dance floors, that is what it is meant for. We are going to keep on pushing and thank you all so much for the support so far.
Matt Warren Social Links:
WakeUp! Music Group Social Links: